Watch: Aflac's Commitment to Diversity
Watch: Aflac's Commitment to Diversity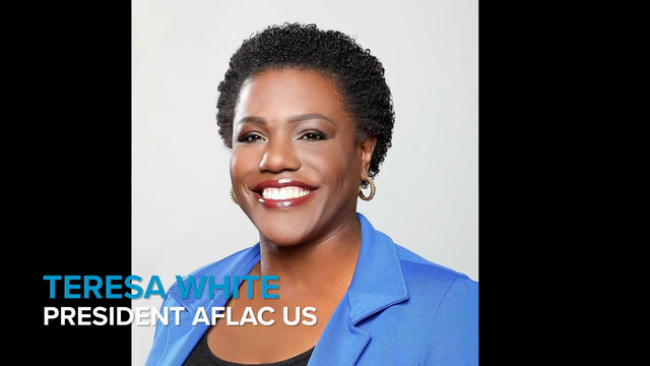 Monday, September 14, 2020 - 9:10am
Teresa White, President of Aflac U.S., discusses how Aflac's culture embraces diversity, which includes having honest conversations about the issues our communities face across the country.
ABOUT AFLAC INCORPORATED
Aflac Incorporated (NYSE: AFL) is a Fortune 500 company, helping provide protection to more than 50 million people through its subsidiaries in Japan and the U.S., where it is a leading supplemental insurer by paying cash fast when policyholders get sick or injured. For more than six decades, insurance policies of Aflac Incorporated's subsidiaries have given policyholders the opportunity to focus on recovery, not financial stress. Aflac Life Insurance Japan is the leading provider of medical and cancer insurance in Japan, where it insures 1 in 4 households. Fortune magazine recognized Aflac as one of the 100 Best Companies to Work for in America for 20 consecutive years. For 14 consecutive years, Aflac has been recognized by Ethisphere as one of the World's Most Ethical Companies. In 2020, Fortune included Aflac Incorporated on its list of World's Most Admired Companies for the 19th time, and Bloomberg added Aflac Incorporated to its Gender-Equality Index, which tracks the financial performance of public companies committed to supporting gender equality through policy development, representation and transparency. To learn how to get help with expenses health insurance doesn't cover, get to know us at aflac.com.