VPP Star Status: Canton Refinery Recognized for Commitment to Safety
VPP Star Status: Canton Refinery Recognized for Commitment to Safety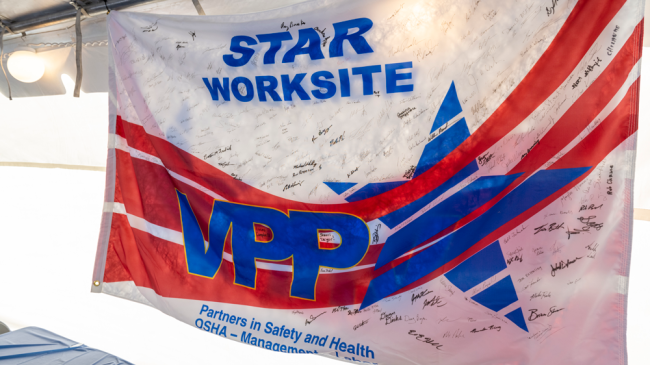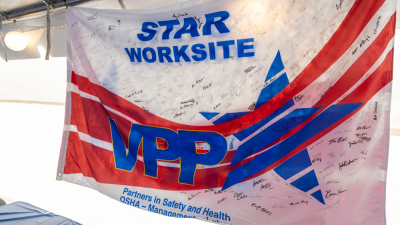 Friday, September 23, 2022 - 11:15am
Marathon Petroleum's Canton, Ohio, refinery is recognized as a Voluntary Protection Program (VPP) Star worksite by the Occupational Safety and Health Administration (OSHA).
VPP status is awarded to workplaces that have comprehensive safety and health programs with injury rates below the industry's national average.
The Canton refinery invited its employees to celebrate the achievement, which marks the sixth year that the refinery has maintained its VPP Star status.
Marathon Petroleum's Canton refinery is celebrating another year of Star status from the Occupational Safety and Health Administration (OSHA) for maintaining an exemplary safe and healthy workplace.
Following the facility's initial achievement in April 2017 and one follow-up recertification in November 2021, this marks the sixth year that the Canton refinery has maintained this certification as part of OSHA's Voluntary Protection Programs (VPP), which recognizes employers and workers in private industry for implementing effective safety and health management systems that foster and maintain a culture of safety, resulting in injury and illness rates below the U.S. Bureau of Labor Statistics averages.
"Marathon Petroleum has once again proven why it's best in class when it comes to embracing continuous improvement," said Howard Eberts, OSHA Cleveland Area Director.
"The culture you have built here in Canton is hard to teach. I wish I could bottle that up and share it with other companies out there."
A refinery event in June honored the collective efforts of the more than 300 employees and contractors who work together to operate the refinery.
"Achieving this prestigious recognition reflects our entire team's commitment to safety," said Tracie McCall, General Manager at the Canton refinery. "Our superpower at Canton is working together, regardless of who we work for or what our job is. We strive to make sure we are creating safe, environmentally responsible and reliable refinery operations."