VMware Steps Closer to 100% Renewables with EMEA and US
VMware Steps Closer to 100% Renewables with EMEA and US
By Nicola Acutt, Vice President of Sustainability Strategy, VMware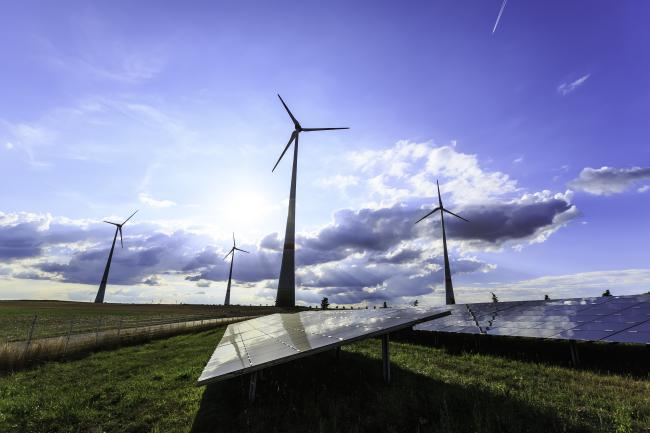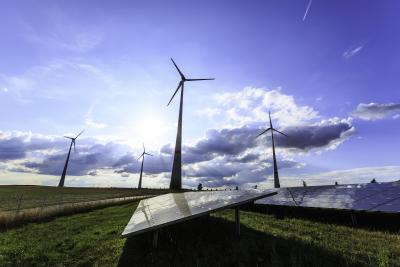 Monday, September 18, 2017 - 1:45pm
VMware is proud to join the growing number of companies committing to 100% renewable energy. We believe that meeting the challenges of global climate change requires speed, ambition and innovation — attributes that are embedded in our DNA. As such, we are actively working to build a price for GHG emissions into our business and achieve 100% renewable energy by 2020.
Our commitment to purchasing renewable energy and offsetting our emissions both honors our commitment to the Paris Agreement and supports low-carbon sustainable development throughout the world. This approach enables us to go well beyond the operational efficiencies that we are building into our business and the resiliency delivered by our products.
To deliver on our commitments, our strategy focused on outlining a detailed roadmap to guide our way forward, ramping up our procurement of renewable energy instruments and carbon offsets each year through 2020 to reach carbon neutrality and RE100. This method enables us to consider a price on carbon in our business and decision-making process and creates a framework for measuring and comparing internal and external options.
The global market for Energy Attribute Certificates (EACs)–Renewable Energy Certificates in the US, Guarantees of Origin in Europe and REGOs in the UK–and low carbon projects is evolving rapidly and participation now enables us to understand and capitalize on the opportunities and minimize risks. For example, the market conditions for EACs are different throughout the world and understanding how they work and the supply and demand dynamics helps us select the most appropriate solution for each location.
EACs play a critical role in ensuring that buyers like us can demonstrate our demand for more renewable energy to be added to the grid.  We have installed our own renewable energy sources on-site where possible, but in many locations this option is not financially or technically feasible. Therefore, the purchase of EACs enables us to ensure that in locations where on-site renewables aren't possible, we are still demonstrating our demand as a consumer for renewable energy.
The GHG Protocol Scope 2 Guidance and RE100 have been powerful drivers in the expansion of renewable energy markets globally, helping corporate consumers move toward high quality, geographically relevant EACs.  VMware is proud to support these emerging renewable energy markets.  In 2017, we reduced our Scope 2 emissions in the US to zero for the third consecutive year, with the purchase of 30,000 MWh of Green-e Renewable Energy Certificates. In addition, this year we're pleased to announce that we've broadened our scope and continued progress toward our goal by procuring 100% renewable energy for our operations in EMEA. We accomplished this through the purchase of Guarantees of Origin (GOs) which are part of the standardized European Energy Certificate System (EECS Standard) GO market and REGOs, which have evolved as the single instrument to track renewable attributes in the UK.
Ownership of these EACs is required by the GHG Protocol in order to make credible claims for renewable energy consumption and enables us to demonstrate our progress toward our RE100 goal. To ensure the highest levels of quality for our program, our US purchases are Green-e certified and in Europe we use the EKOenergy label. These standards provide an additional level of quality assurance, and with EKOenergy, uses part of the cost of the EAC to support new renewable energy generation projects that would not happen without the contribution from EKOenergy.
Continuing our roadmap to carbon neutrality by 2020, we will expand our EAC purchases in 2018 into South America and Asia under the International REC (I-REC) standard which emerged early as the dominant platform for third-party verified renewable energy instruments outside the United States and Europe.
There are many approaches to meeting ambitious goals like RE100 and the solutions available are constantly evolving.  For this reason, we think it is important to share thinking, learning and insight. The bottom line is that we need to demonstrate more demand for renewable energy in order to ensure the expansion of renewable energy capacity. This demand can be created by policy makers through compliance-based renewable energy targets or through voluntary actions taken by businesses and individuals. We are proud to step up, take responsibility for our impact, and join other corporate leaders through voluntary action and sharing our experience. Getting to 100% renewable energy is a bold and ambitious goal that inspires us to innovate and create new ways of doing business–to give back more than we take, and ultimately result in having a net positive impact on the world.