VMware Named to Forbes Best Employers for Diversity 2022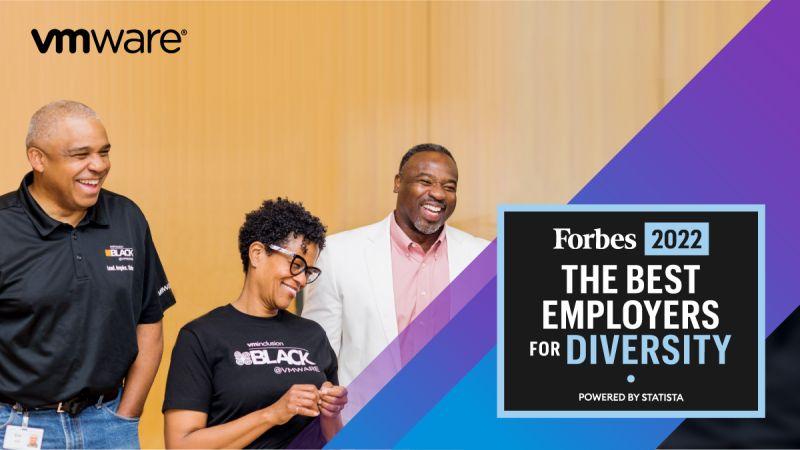 We are honored to be named #2 on the Forbes' 2022 Best Employers for Diversity list, moving up nine spots from our #11 ranking in 2021.
VMware is proud to be recognized for our sustained commitment to an inclusive culture where all our people can belong and thrive.
Click here: https://via.vmw.com/EhRi
About VMware
VMware is a leading provider of multi-cloud services for all apps, enabling digital innovation with enterprise control. As a trusted foundation to accelerate innovation, VMware software gives businesses the flexibility and choice they need to build the future. Headquartered in Palo Alto, California, VMware is committed to building a better future through the company's 2030 Agenda. For more information, please visit www.vmware.com/company.
 
Click here to view the original content.