A Vision – and a Standard – for Healthy, Global Communities
by Rachel Gutter, IWBI's Chief Product Officer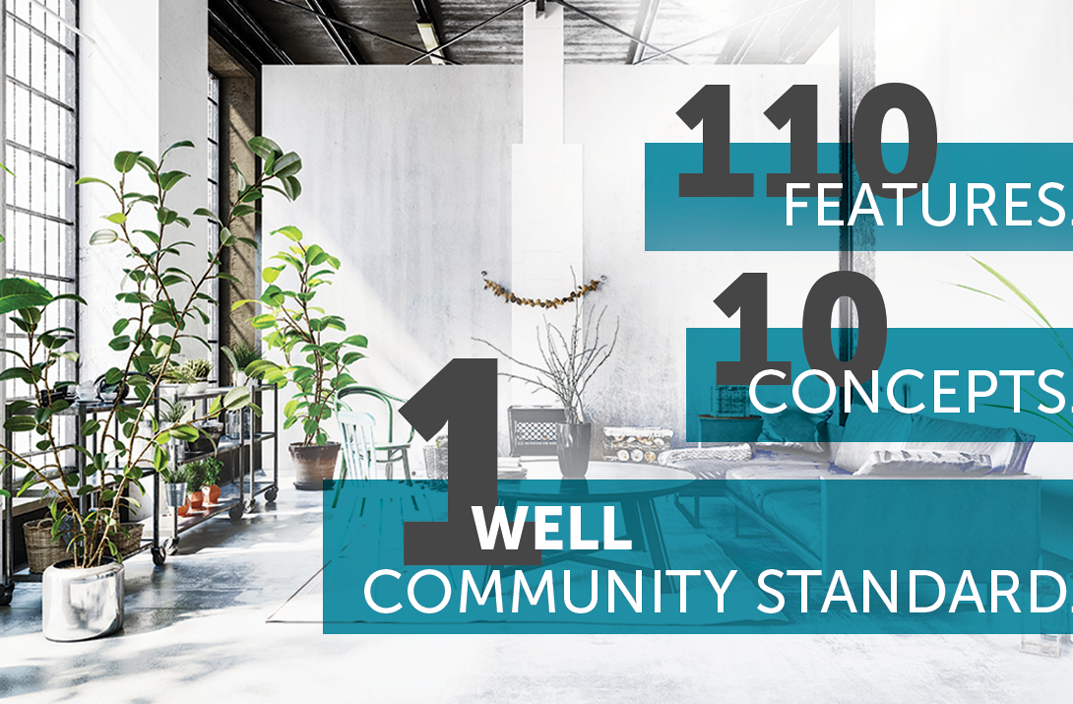 In 2014, we launched the inaugural version of the WELL Building Standard™ with the aim to improve human health and wellness through better buildings. And today, our mission remains the same – to expand health and wellness to as many people as possible, in the most effective and scalable way.
That's why we're thrilled to announce the launch of the WELL Community Standard™ pilot, IWBI's new global benchmark for healthy, inclusive, equitable, integrated and resilient communities. Through our new pilot program, we are introducing 110 evidence-based features across 10 concepts that promote health and wellness at the district scale: Air, Water, Nourishment, Light, Fitness, Temperature, Sound, Materials, Mind and Community. A companion to the WELL Building Standard, the WELL Community Standard was developed through a comprehensive process involving review by subject matter experts, projects and key stakeholders in the fields of architecture, public health, urban planning and engineering.
The WELL Community Standard aims to positively impact individuals beyond the scale of buildings alone - throughout the public spaces where they spend their days. Our vision for a WELL community recognizes how vital our environment – both physical and social – is to supporting health and well-being. A WELL community has a strong identity that fosters social interaction and engagement. Resources in a WELL community – natural, human and technological – are used effectively, equitably and responsibly to meet the community's current and future needs.
Together with our working group members, we sought to develop a WELL Community Standard that is flexible and adaptable to cover a variety of types of ownership and development. This means a WELL community may include public, private and joint public-private developments, as well as both new and existing communities. With the WELL Community Standard, it is our hope that projects will be empowered to create their own definition of a "community," and in doing so, inspire others to build and operate environments that prioritize their unique health and wellness goals.
The WELL Community Standard is also designed to integrate seamlessly with the WELL Building Standard. We want to recognize buildings that are certified through WELL, as well as other eligible rating systems dedicated to health and wellness. Acknowledging that human and environmental health are inextricably linked, green building and neighborhood rating systems have also been incorporated and incentivized.
We believe the WELL Community Standard has a revolutionary capacity to truly enhance the human experience on the widest scale to date. We hope you'll join us in this important effort to actively promote human health and wellness not only in our buildings, but throughout our entire communities.