VIDEO | What's Cool @ Target Field: Pentair Water Recycling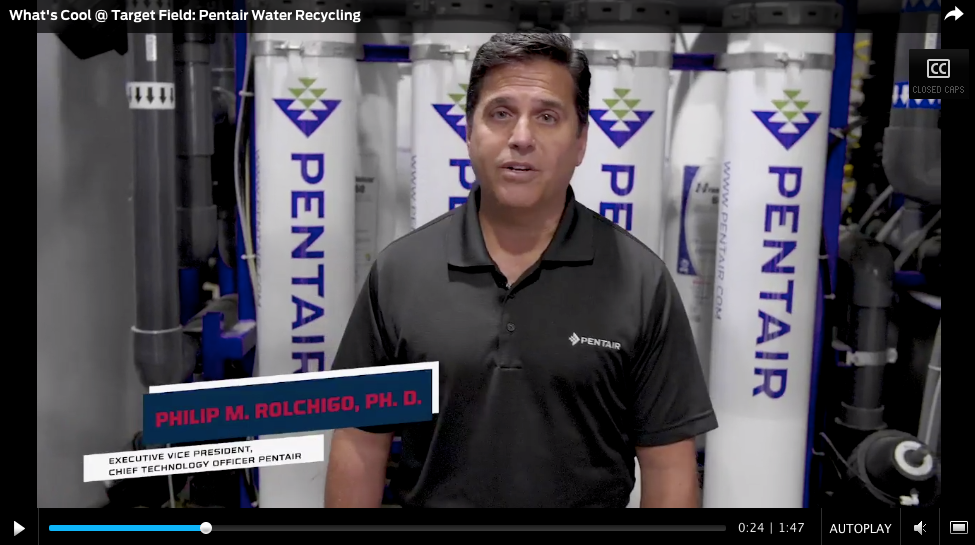 Watch the video on <a href="https://foxs.pt/2MQtq0T"target="_blank"> FoxSports.com </a>
Originally published on FoxSports.com
Pentair is a leading global water technology company dedicated to delivering smart, sustainable water solutions for life.
In 2009, Pentair began working with the Minnesota Twins to help them attain their silver LEED certification. The team decided to develop the Rain Water Recycle System (RWRS), capturing rainwater to help recycle and reuse it to clean the stadium post games. The inventive system was a massive success, reducing Target Field's need for municipal water by over 50 percent; an annual average saving of 2 million gallons of water.
Click here to watch the video. For additional information, visit Pentair.com/Twins.