VIDEO | Aflac CSR Hero Sherricka Day Highlights the Value of Investing in Employees
VIDEO | Aflac CSR Hero Sherricka Day Highlights the Value of Investing in Employees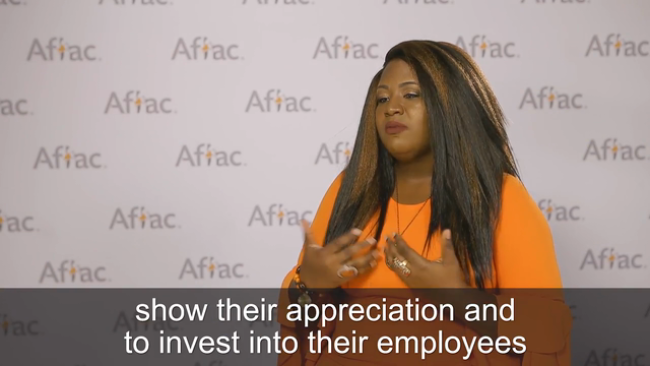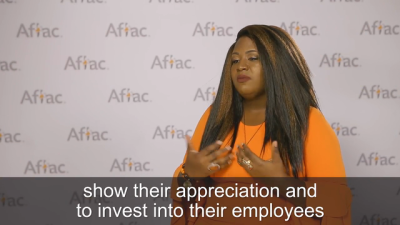 Thursday, December 6, 2018 - 9:45am
When it comes to laws and regulations, Aflac employee and CSR Hero Sherricka Day knows her stuff. She is part of the Regulatory Compliance department, which helps ensure the company is compliant with state laws and regulations. Although her job can be tedious, Sherrika finds balance in the friendly, warm environment that Aflac cultivates.
"I think it's very important for a company to show their appreciation and to invest in their employees. When you do that, then your employees will, in turn, do whatever it is that you need them to do to further your mission."
About Aflac
Aflac is a Fortune 500 company, providing financial protection to more than 50 million people worldwide. When a policyholder or insured gets sick or hurt, Aflac pays cash benefits fairly, promptly and directly to the insured. For more than six decades, Aflac voluntary insurance policies have given policyholders the opportunity to focus on recovery, not financial stress.
To learn more about Aflac, visit the company's website.