Verizon Brings the Small Business Digital Ready Experience To Live Event in San Diego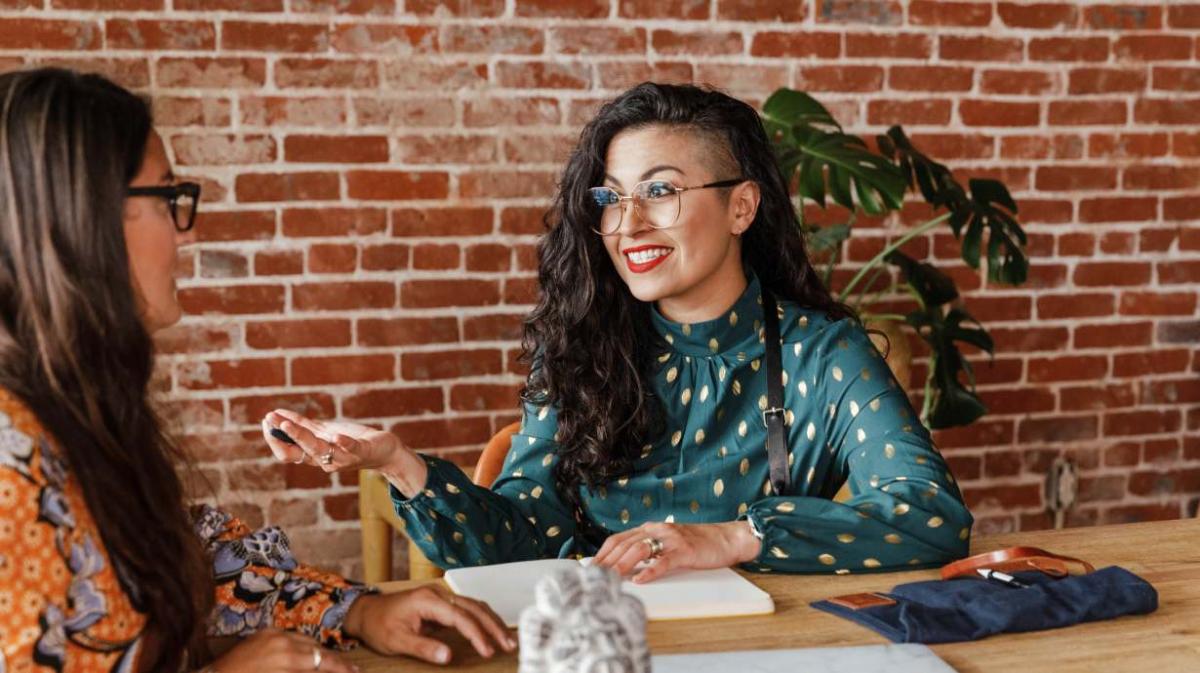 BASKING RIDGE, N.J., April 4, 2023 /3BL Media/ - Verizon announced it will host the inaugural Verizon Small Business Digital Ready Summit, an all-day experience for small business owners to network and participate in live events designed to help them grow their businesses, in San Diego on April 13, 2023, at the FEMX Quarters. In partnership with the global professional education and networking platform Luminary, the summit aims to bring valuable business insights and strategies to small business owners.
Participants of the Verizon Small Business Digital Ready: San Diego Summit will have the opportunity to engage in robust workshops and educational sessions, with the goal of building connections and learning from subject matter experts, including local small business owners. To learn more about the event and to register, visit WeAreLuminary.com/VerizonBusinessSummits.
"The Verizon Small Business Digital Ready Summit will showcase our passion for digital inclusion and commitment to the San Diego small business community," said Dominique Cano-Stocco, Executive Director of External and Government Affairs in Southern California at Verizon. "The event will harness the power of Verizon's comprehensive digital resources and match it with insights from some of San Diego's most innovative entrepreneurs."
Launched in 2021, Verizon Small Business Digital Ready is a free online resource designed to give small businesses the tools they need to thrive in today's digital economy. Small businesses can access personalized learning through over 40 courses, mentorship, peer networking, 1:1 expert coaching and incentives such as grant funding. In partnership with LISC and Next Street, the Verizon Small Business Digital Ready portal was created with and for small businesses, with a specific focus on helping diverse and under-resourced business owners. Spanish language course offerings, coaching from experts and community events are also available.
Now through May 12, 2023, small businesses can unlock an application for the new round of grant funding by registering for Verizon Small Business Digital Ready, at www.verizon.com/smallbusinessdigitalready, and completing at least two of the following, in any combination: courses, live coaching or community events. Small businesses that complete the application will be eligible to receive a $10,000 grant.
"The grant I received will support my business growth through a visibility and marketing campaign, a retreat this summer with my clients, job creation, and tools to continue to cultivate community," said Pam Covarrubias, founder of Spread Ideas Move People, a small business based in San Diego, CA. "Having access to the Digital Ready tools that Verizon offers allowed me to get more clarity about important steps for my business."
This initiative is part of Verizon's goal to support 1M small businesses by 2030 with the resources to thrive in the digital economy, as part of its responsible business plan: Citizen Verizon. Visit CitizenVerizon.com to learn more about the company's responsible business efforts.
Media contact(s)
Bernadette Brijlall
bernadette.brijlall@verizon.com
Herbert Nyarko
herbert.aidoo-nyarko@verizon.com