Utah Food Bank Receives $100,000 Grant From KeyBank To Support Culturally Responsive Food Initiative
Utah Food Bank will utilize grant to create a program that distributes culturally appropriate foods to the most suitable food pantries in the state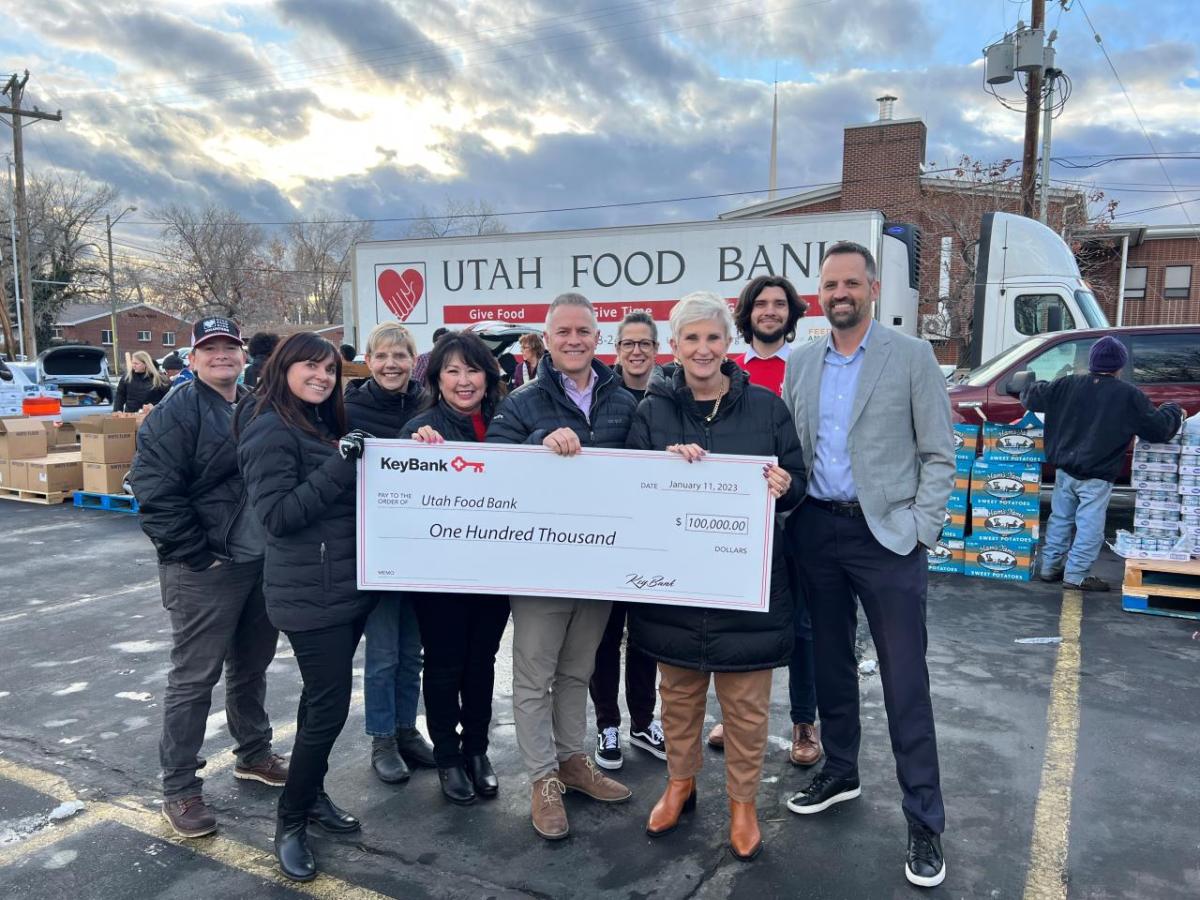 SALT LAKE CITY, Utah, January 20, 2023 /3BL Media/ — KeyBank has awarded a $100,000 grant to Utah Food Bank to create an infrastructure that allows the organization to identify, track and distribute culturally appropriate foods to Salt Lake City communities in need, and eventually, state-wide.
Since its founding in 1904 under the name of Salt Lake Charity Association, Utah Food Bank has remained committed to serving Utah citizens in need. The organization delivers food, free of charge, to 230 food pantry partners throughout the state.
The KeyBank grant will aid and enhance the Utah Food Bank's efforts in establishing a delivery baseline for the top 15 culturally responsive foods and creating workflows for inventory and warehousing departments to identify, communicate and prioritize agency needs. The new program will also include survey tools to better assess and record product preferences for partner agencies.
"The work Utah Food Bank has planned for its culturally appropriate food distribution program will change lives in our community by offering a path to nutritious and familiar fare for food insecure populations," said Drew Yergensen, president of KeyBank's Utah market. "We are proud to help create this meaningful community program."
"Utah Food Bank is grateful to KeyBank for supporting this important initiative that will help us respond accordingly to Utah's changing demographics," according to Ginette Bott, Utah Food Bank President & CEO. "Piloting this program in Salt Lake County will allow us to learn from and refine the distribution of more culturally responsive foods so that as we expand our footprint in Utah in the near future, we can implement similar models statewide."
About Utah Food Bank
Founded in 1904, Utah Food Bank has operated under various names but remains true to its mission of Fighting Hunger Statewide by providing food to a statewide network of 230 emergency food pantries and agencies. Last fiscal year, Utah Food Bank distributed 67.3 million pounds of food and goods, the equivalent of approximately 56.1 million meals, to families and individuals in need across the state. For more information about Utah Food Bank, visit UtahFoodBank.org. Find us on Facebook at https://www.facebook.com/UtahFoodBank and Twitter at www.twitter.com/UtahFoodBank.
About KeyCorp
KeyCorp's roots trace back nearly 200 years to Albany, New York. Headquartered in Cleveland, Ohio, Key is one of the nation's largest bank-based financial services companies, with assets of approximately $190.1 billion at September 30, 2022. Key provides deposit, lending, cash management and investment services to individuals and businesses in 15 states under the name KeyBank National Association through a network of approximately 1,000 branches and approximately 1,300 ATMs. Key also provides a broad range of sophisticated corporate and investment banking products, such as merger and acquisition advice, public and private debt and equity, syndications, and derivatives to middle market companies in selected industries throughout the United States under the KeyBanc Capital Markets trade name. For more information, visit https://www.key.com/. KeyBank is Member FDIC.
CONTACT:
Utah Food Bank:
Heidi Cannella
801-599-6700
heidi@utahfoodbank.com
KeyBank:
Jennifer Shermer
303-902-9419
jennifer@keetonpr.com