Using Artificial Intelligence, Booz Allen Interns Develop Smart Tech Solutions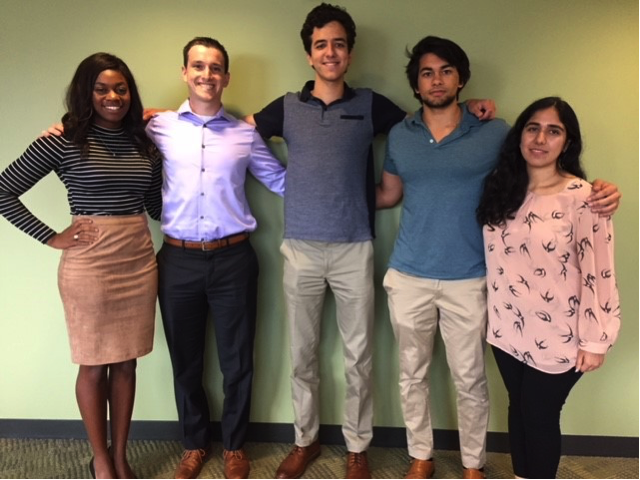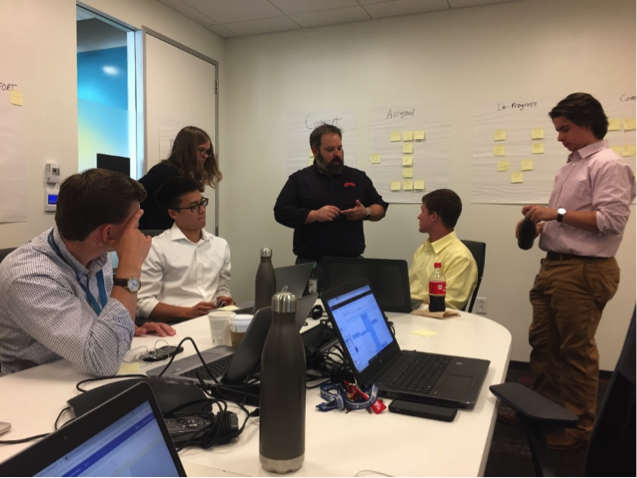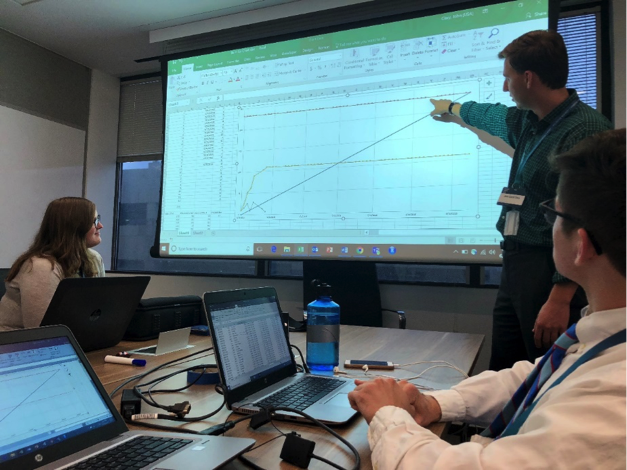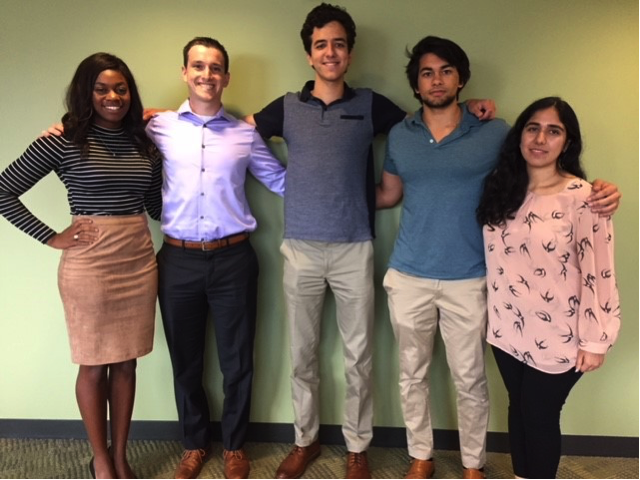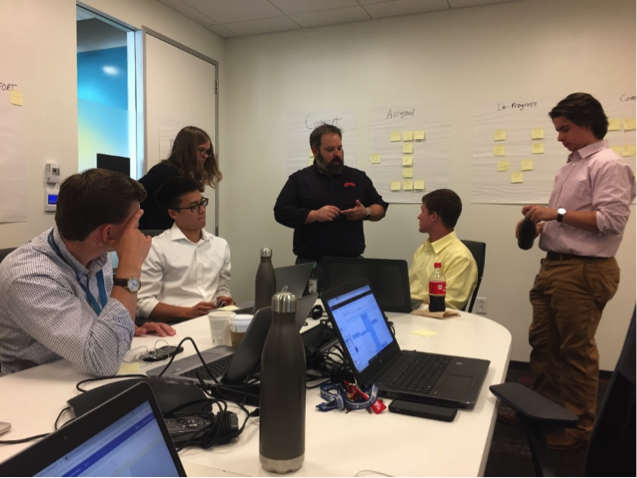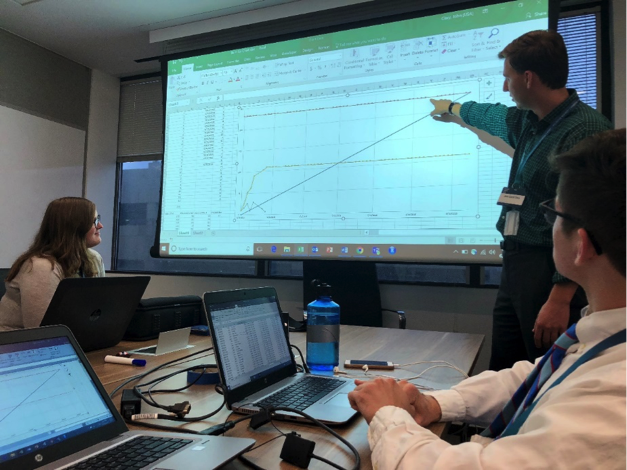 How often do you ask Alexa or Siri a question? Grab an Uber or Lyft ride? Every day, we're harnessing the power of artificial intelligence (AI). AI-enabled apps increasingly perform tasks that normally require human intelligence. The AI-powered revolution is here. And it's transforming the way we think, work, and live.
At Booz Allen, four teams of Summer Games interns in Washington, DC are using AI to help tackle tough client challenges in new and exciting ways. They're using digital data, natural language processing, deep learning, and algorithms to develop smart tech solutions for stubborn problems in farming, supply chains, forecasting, and emergency response.
Learn more about the teams' work in their own words:
Harnessing AI to Streamline Supply Chain Efficiency (COBOTS)
"Our team is exploring how collaborative robots—or 'COBOTS'—can increase efficiencies and reduce costs within the supply chain at a defense agency," says intern Sean DiCarolis. "We're researching the benefits, risks, and social implications of COBOTS in agency warehouses, which could eliminate supply chain uncertainty and allow for more streamlined operations management," Sean explains. "Collaboration is the heart of the eventual COBOT tech warehouse solution. The result: Bolstering the agency's support to armed forces. "The agency can continue to provide disaster relief to countries in need, support allied agencies and governments, and improve its supply chain."
Forecasting the Demand for Perishable Goods—with Deep Learning (Team DIVERS)
From grocery stores to defense agencies, organizations must ensure their locations are adequately stocked. "To avoid shortages, many keep excess food, medicine, and chemicals. These eventually spoil—meaning money down the drain. Current forecasting models fall short, relying on internal, ever-fluctuating variables, or demand from previous years," says intern Patrick Millican. "Using deep learning to sift through data and track trends, our team is focused on external factors—including weather and climate and taxation changes—to better predict demand—sometimes before it changes. Thanks to 9 years of daily sales data from a Chicago-based supermarket chain, we're writing a program using Google's open source software library TensorFlow to extrapolate relationships between variables and weekly grocery demand. Our proof of concept can help government and industry recoup savings and quickly respond to disasters requiring food and perishables."
Combining Deep Learning and Smart Vision Devices for Real-Time Emergency Response
Q: How can deep learning technologies coupled with smart vision devices help first responders, security, and law enforcement in the field? A: More powerful and real-time calculations. "Our team is developing a real-time, early-warning system for emergencies," says intern Joel Tigges. "We're using computer vision devices like Amazon Web Services' deep learning video camera DeepLens. Unlike conventional video, DeepLens detects and deciphers body movement, facial recognition, and object detection. Real-time calculations and object detection means the ability to easily locate and rescue victims. Our early-warning system could easily expand to a broad range of applications for natural disasters, emergencies, and public safety situations, including active shooter events, fires, and school security."
Applying Big Data to Feed the World with Precision Agriculture (MLPAD)
Family-run farms feed more than 2 billion people worldwide Increasing yields for farmers promotes economic development—and quality of life—for billions. "Working with the nonprofit Precision Agriculture for Development (PAD), our team combines data analytics, machine learning and deep learning to help family-run farms in India become more efficient," says intern Daniel Rashid. "PAD connects with more than 345,000 users across six countries via mobile phones, providing data-driven agricultural advice. Our team works with data from farmers in Gujrat, India, whose cumin and cotton yields increased substantially. The nonprofit wants to better understand how the mobile-delivered advice helped: Which PAD service drove increased yields? Who had the greatest increase? How can this information make expansion more efficient? In just 2 years, PAD saw tremendous results. Applying big data could mean the nonprofit has even greater impact."
Learn more about how Booz Allen's Summer Games interns are empowered to change the world.