US Water Alliance Awards Kohler Prestigious Water Prize
KOHLER Water-Efficient Products Reduced U.S. Home Water Use by 140 Billion Gallons since 2007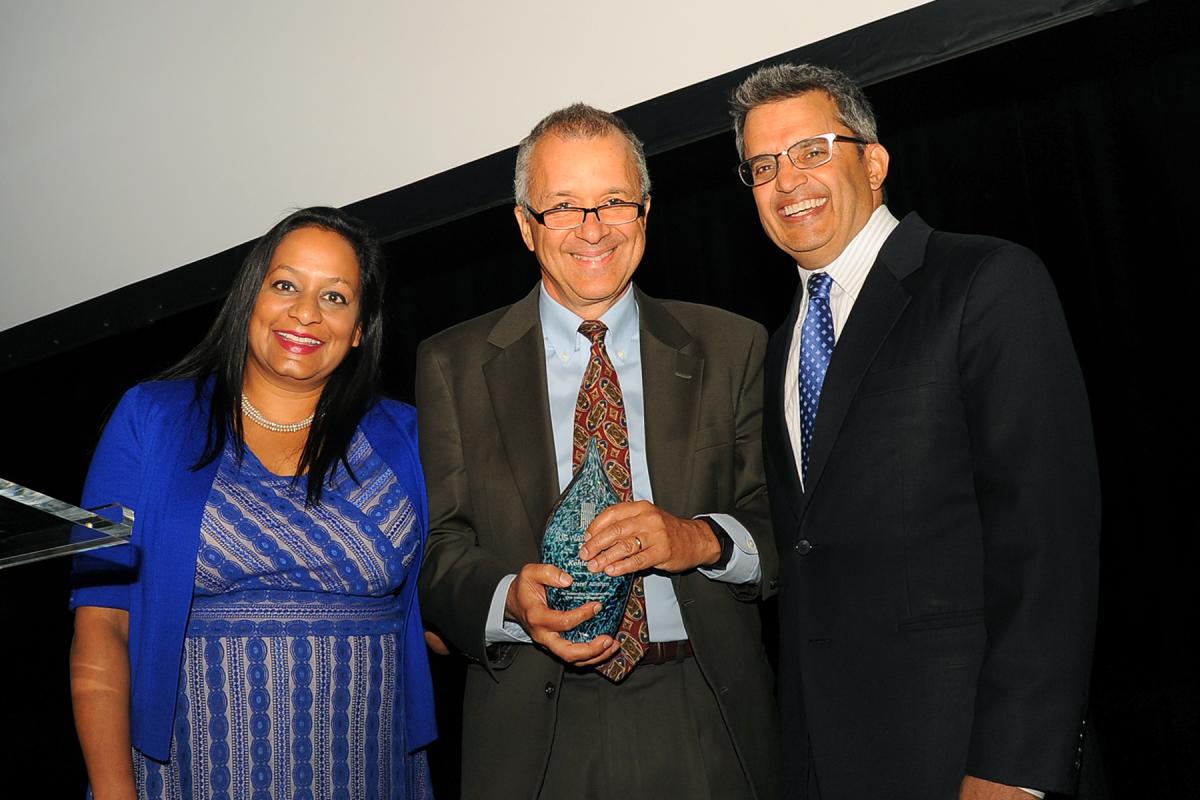 US Water Alliance Awards Kohler Prestigious Water Prize
KOHLER, Wis., July 5, 2017 /3BL Media/– Kohler Co. was awarded the US Water Prize for its water conservation efforts by the US Water Alliance yesterday during its One Water Summit in New Orleans. 
The Water Prize is presented annually in five categories, including a private sector organization for outstanding achievement in advancing sustainable solutions to water challenges. Water Alliance leaders recognized Kohler as this year's private sector honoree for its development and promotion of water-efficient products that meet the EPA's WaterSense® efficiency requirements.
"Since 2011, the US Water Alliance has worked to advocate for the true value of water and promote policies and practices that ensure safe water for all Americans," said Radhika Fox, CEO of the U.S. Water Alliance. "We are thrilled to recognize Kohler's efforts over the last 10 years by honoring the company with our 2017 Water Prize."
Since the EPA launched WaterSense® in 2006, Kohler has created over 700 new models of toilets, faucets, showerheads, and urinals that carry the WaterSense label. Nearly all KOHLER products launched since 2010 meet WaterSense requirements for water efficiency. In total, Kohler products have helped Americans save nearly 140 billion gallons of water, avoid 3.5 million tons of greenhouse gas emissions associated with pumping, treating, and heating that water, and save more than $2.3 billion on their water, sewer, and energy bills.*
Davor Grgic, Kohler's vice president of sustainability, accepted the award on the company's behalf. "Kohler is committed to innovating products to be more environmentally sustainable, from material selection to end use," he said. "In addition, we are encouraging consumers to do their part to reduce their home's water consumption and protect our nation's water supply."
According to recent research, while high-efficiency toilets that use 1.6 gallons per flush or less have been on the market since 1994, 21 percent of residential toilets still in service in water-stressed states are non-efficient.** The study reported that installing high-efficiency models could save up to 170 billion gallons of water per year in these regions, with an estimated potential for savings nationally of up to 360 billion gallons per year.
Kohler has been a partner of the EPA's WaterSense program since its founding and has earned nine consecutive awards for its leadership in producing and promoting water-efficient plumbing fixtures, faucets and showerheads.
*Per EPA calculations.
**Alliance for Water Efficiency and Plumbing Manufacturers International 2017 research in five states affected by water shortages - Arizona, California, Colorado, Georgia and Texas. "Non-efficient toilets" are defined as those using more than 1.6 gallons of water per flush.
Editor's Note: Event photos and interviews available upon request.
About Kohler Co.
Founded in 1873 and headquartered in Kohler, Wisconsin, Kohler Co. is one of America's oldest and largest privately held companies comprised of nearly 35,000 associates. With more than 50 manufacturing locations worldwide, Kohler is a global leader in the manufacture of kitchen and bath products; engines and power systems; premier cabinetry and tile; and owner/operator of two of the world's finest five-star hospitality and golf resort destinations in Kohler, Wisconsin, and St Andrews, Scotland. Kohler Co. has a long history of supporting water efficiency and sustainability and is a leading producer of water-saving plumbing products, which has earned the company nine consecutive awards from the EPA WaterSense® program. For more details, visit kohler.com for information on water-saving plumbing products, and follow KOHLER on Twitter and Facebook.
About the US Water Alliance
The US Water Alliance is dedicated to building a sustainable water future for all. As a member-supported, national nonprofit organization, the Alliance educates the nation about the true value of water and accelerates policies and programs that effectively manage water resources to build stronger communities and a stronger America.