UPS Longitudes | Podcast: What Can a Doll Teach Us About Black Business?
UPS Longitudes | Podcast: What Can a Doll Teach Us About Black Business?
Yelitsa Jean-Charles @ Healthy Roots Dolls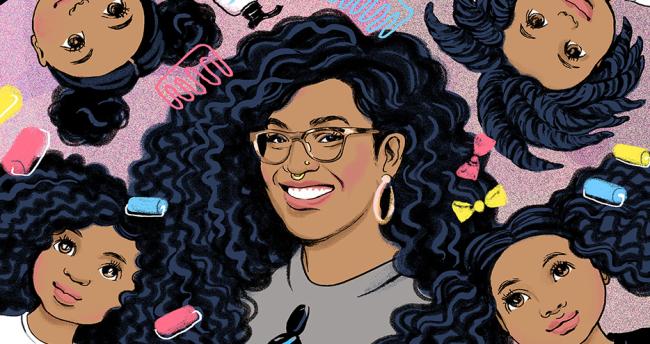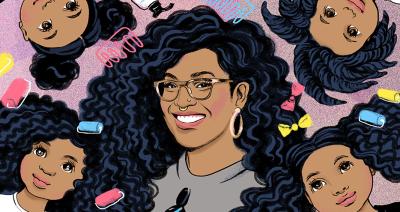 Wednesday, September 16, 2020 - 7:50am
When Yelitsa Jean-Charles was a young girl, she didn't see any dolls that looked like her. In fact, when her parents tried to give her a non-white doll, she cried because it wasn't "the pretty one."
She didn't know it yet, but in that moment, a business was born.
Today Yelitsa is the founder of Healthy Roots Dolls, a toy company that creates dolls and storybooks to empower young girls and showcase the beauty of our diversity. In this episode of Longitudes Radio, part two in a three-part series on the Black business landscape, she shares her entrepreneurial journey and how those feelings of childhood disappointment ultimately paved the path for her future success.
"I grew up and started to feel less like a princess and more like a pumpkin because I didn't see people celebrated for having hair that looked like my own," she remembers. "I saw an opportunity … with our Zoe doll and her powerful hair full of curl power."
Like many aspiring entrepreneurs, at first, Yelitsa struggled. And she encountered skepticism about her ideas and her ability to translate that vision into a profitable company.
But she kept grinding, learning new skills, figuring out what worked — and what didn't work. She aligned herself with mentors who believed in her business and supported products more representative of the people who ultimately purchase them.
Despite her successes, Yelitsa still has doubts, grappling with her place in a system that has long denied business opportunities to people of color.
"Even with all the accolades, even with all the traction, I still often question the validity of my business and the opportunities that I can pursue," she admits.
Yelitsa remains hopeful that her story will inspire other women of color to pursue their business dreams.  
"My goal in life, my purpose in life, is the liberation and economic freedom of Black women through education and financial literacy," she says, goals she's now achieving one doll at a time.
Ultimately, however, the long hours, lack of sleep, self-doubt and yes, triumphs, all bring Yelitsa back to her early days … without a doll that looked like her.
"What they're playing with," Yelitsa says of children today "should represent the world and the people that they're going to interact with so that they can learn about others."
If you missed it, check out part one in our podcast series on Black business, a conversation with former U.S. Secretary of Transportation Anthony Foxx.
To read more on UPS's thought leadership blog, visit UPS Longitudes.