UPS Longitudes | Podcast: How Business Can Redefine the American Dream
UPS Longitudes | Podcast: How Business Can Redefine the American Dream
Nat Irvin @ University of Louisville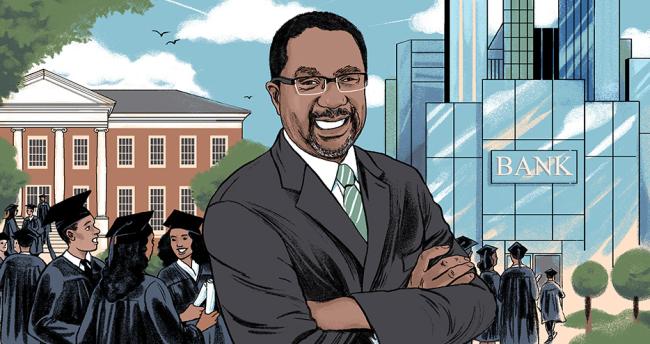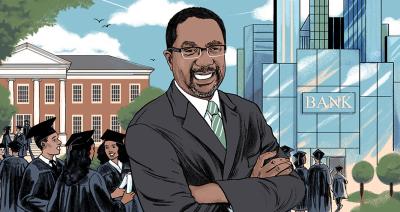 Thursday, September 17, 2020 - 7:50am
We're closing out our three-part podcast series exploring the Black business landscape by going back to the beginning — the founding of the United States — and examining a not-so-simple challenge: How do we rewire the American Dream for Black people?
To answer that question, we welcome Nat Irvin, Assistant Dean of Thought Leadership and Civic Engagement at the University of Louisville, to Longitudes Radio. Irvin argues that business is uniquely suited to dismantle systematic racism and fuel a more equitable society.
"The American Dream is being reborn. And I don't look at it as a negative at all. It's part of evolution," Irvin explains. "But there's no guarantees that our democracy is going to work. History shows that democracies generally fade out. And so if ours is going to work, we're going to as a country have to embrace all of its citizens, and they have to be vested into the dream itself."
One way to do that is through empowering Black entrepreneurs to follow their business dreams, giving them access to financial capital — and most importantly, the opportunity to recover from failure.
"If you look at the history of America … it's all about losing. It is all about failures," he says. "All about businesses starting and failing. That's how we got America. It was all about people trying ideas, and they fail. But they got another shot."
Given social unrest and a global pandemic, Irvin argues that it's up to businesses to rise to the challenge of the moment. Business leaders can no longer sit on the sidelines and wait for societal change — they must articulate their values, bring stakeholders together and ultimately drive tangible action.
In fact, Irvin says a silver lining of the coronavirus pandemic is the chance for a "fundamental reset," an opportunity for us to reexamine what truly matters and how we'll live in the world of tomorrow. An accelerant of such transformation, Irvin says, is enabling younger generations to redesign our social contract.
"I think that communities need to focus on the next generation of young minds," he says. "That's where we've got to change the trajectory of America."
If you missed it, check out part one in our podcast series on Black business, a conversation with former U.S. Secretary of Transportation Anthony Foxx. You can find part two, a chat with entrepreneur Yelitsa Jean-Charles, here.
To read more on UPS's thought leadership blog, visit UPS Longitudes.