UPS Longitudes | Podcast: Black Business and Transportation Equity
Anthony Foxx @ Lyft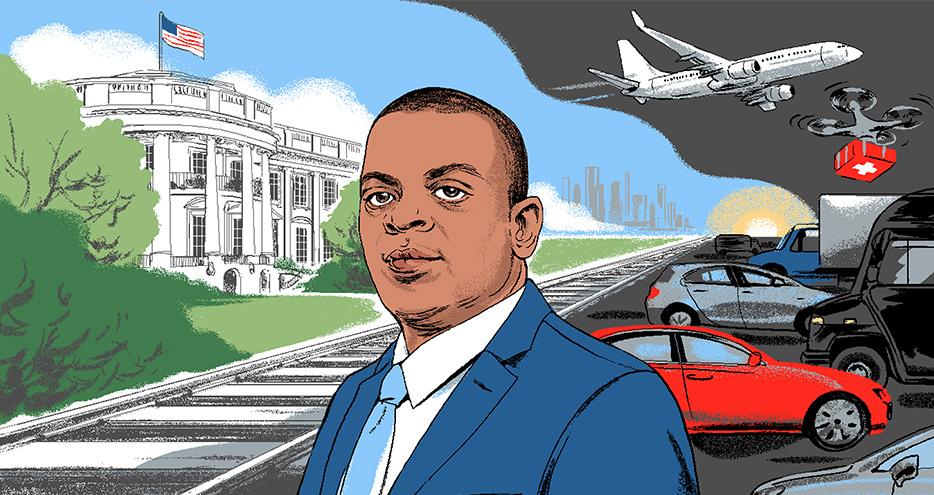 PODCAST: BLACK BUSINESS AND TRANSPORTATION EQUITY
Whether at the local or federal level, Anthony Foxx knows perhaps better than anybody how transportation can forever transform a community — for better or worse.
As U.S. Secretary of Transportation for President Barack Obama and the former mayor of Charlotte, North Carolina, Foxx strived to modernize the American transportation landscape, recognizing how such an agenda could serve as a great equalizer for communities of color.   
"There's a reason why we use the phrase 'other side of the tracks,'" Foxx, now Chief Policy Officer at Lyft, says in this episode of Longitudes Radio. "These systems were used as dividers, and it's very apparent when you go back into history … infrastructure was weaponized to reinforce the ideas of what was important in a city, who was important in a city and who wasn't."
The conversation with Foxx kicks off a three-part podcast series exploring how we can create more business opportunities for Black entrepreneurs — both today and tomorrow. In upcoming episodes, we'll examine the Black business landscape through the eyes of an up-and-coming small business owner and take a more academic look at systematic, pervasive challenges unique to the Black business community.
As for Foxx, he highlights how the coronavirus pandemic brought certain policy challenges to the forefront, what has changed since his days in the Obama administration — and what hasn't — and whether we're on the verge of a truly breakthrough moment in the pursuit of a more just and inclusive society.
"There is a much richer conversation occurring in this country about racial unrest and the legacy of slavery and things that were subterranean," Foxx says. "But they're very much on the surface and in people's minds today."
And what about futuristic technologies like drones, autonomous vehicles and artificial intelligence? Foxx says we're on the verge of a "transportation revolution," a movement that will allow opportunistic businesses to pivot alongside society at large. 
On a personal note, Foxx harkens back to his adolescent years, when he was told he had to be "twice as good" as his peers simply because of the color of his skin — and whether he still possesses that mindset as a father now.
"I don't want him to feel like he has to be perfect," Foxx says of his message to his 14-year-old son. "I want him to be comfortable being himself, and I want him to be comfortable saying what he thinks … if we can give our kids the gift of owning their perspective and their worldview and being comfortable in that, that would be a great step forward."
To read more on UPS's thought leadership blog, visit UPS Longitudes.