UPS Longitudes | Planting a Better Tomorrow
UPS Longitudes | Planting a Better Tomorrow
Dan Lambe @ Arbor Day Foundation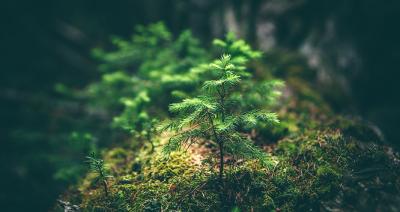 Wednesday, April 22, 2020 - 11:10am
As we rush to address the urgent, overwhelming global coronavirus pandemic, it's easy to overlook the long-term support systems that maintain our health and wellness.
For those sequestered in city apartments, with no access to parks, green spaces or even trees, the sense of loss is very tangible right now. Of course, that feeling pales in comparison to those dealing with the loss of a loved one or friend due to the unforgiving coronavirus — but it's a sentiment we must also confront for society at large.
In the weeks and months before the pandemic, we heard a growing chorus of voices on the enormous value of trees and forests. There is an increasing power and momentum around the concept that tree planting is the simplest, most effective and economical solution to some of our world's most pressing environmental problems.
As we honor Earth Day and Arbor Day, we know trees play an essential role in solutions to challenges such as air and water quality, mental health in urban settings and global wellness.