UPS Longitudes | Lesson No. 1 in Small Business: Agility Drives Innovation
UPS Longitudes | Lesson No. 1 in Small Business: Agility Drives Innovation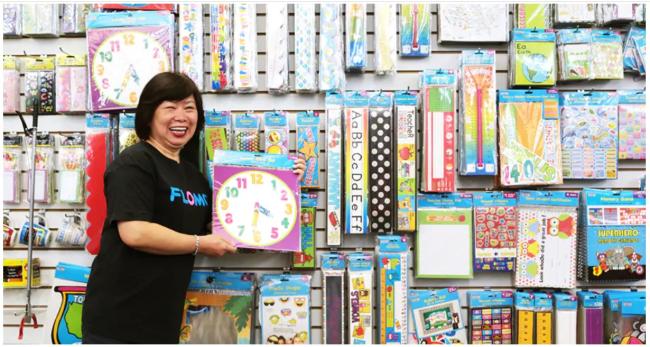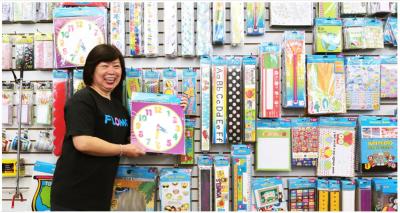 Wednesday, December 2, 2020 - 11:00am
Wendy Shen started her New Jersey-based small business in 1988 as an offshoot of her parents' stationary company in Taiwan, selling fancy push-button pencil cases while in graduate school at Pace University.
"I was a one-woman operation," Shen explained. "I would answer all the customer and sales calls, perform accounting and inventory management, as well as business development all on my own. I was a janitor, bookkeeper, sales person, shipping and receiving clerk and a full-time MBA student at the same time."
Add to the list of challenges her limited financial resources and thick Chinese accent that occasionally complicated business conversations in English. Obstacles like these would be more than enough to derail many small businesses in their infancy.
But Shen was made of tougher stuff.
Passion, patience and persistence
By 1992, Shen had expanded her product line to include other stationary, as well as party and holiday products. Today her company, FLOMO, is a global business and a major brand for gift bags, party supplies, photo frames and ceramic gifts that consumers can purchase in stores across the United States, the Caribbean islands and Central and South America. FLOMO has a 100,000-square-foot facility, including warehouse, office and showroom space.
A long and difficult journey to reach this level of success, Shen faced a steep learning curve and a discouraging amount of rejection that women and immigrants encounter far too often as aspiring entrepreneurs.
When asked about advice for other small businesses in the early stages, Shen said that "passion, patience and persistence" are major assets.
The FLOMO CEO and president expands on those thoughts in an interview with Longitudes below, part of our ongoing series on National Women's Small Business Month.
Longitudes: What are the biggest surprises you've encountered as a small business owner?
Shen: The bright side is the fun and achievements. I enjoy a lot of creativity, innovation and flexibility.
The not-so-bright side is that some corporations choose to do business with those they think are bigger businesses than ours. They don't realize that we are a global company, too, even though we are a small business.
We are more flexible, agile and quick to react — and adapt to disruption more quickly and efficiently. And we also do a fantastic job like a big corporation.
Longitudes: What makes your business work?
Shen: We have a great and talented team. Thanks to these talented people, the business runs itself once the projects and orders arrive here. And we have great creative and products teams to make the concepts and ideas come to life.
Longitudes: How is e-commerce changing the way you do business?
Shen: E-commerce is the future of sales, a good addition to our current business and a great way to increase brand awareness.
Not only do we now sell in our own B2B and B2C e-commerce store, we also have launched storefronts on Amazon, Walmart, Alibaba and Facebook for our business. We also do a great deal of product research online.
Longitudes: What has been the single biggest challenge of the past few months?
Shen: During the first three months of the pandemic, we saw a tremendous decline in our business.
Many of our customers are large retail chains or even mom-and-pop dollar stores, and we saw many of these businesses close for a long time. It was very difficult to generate our traditional business during this time as well. So we had to adapt.
Longitudes: What opportunities do you see as a result of the coronavirus pandemic?
Shen: During the pandemic, we saw large spikes in business from our e-commerce-based customers. We've also done various special projects regarding logistics and sourcing.
This caused us to pivot and officially launch two new business services — third party logistics and global sourcing. Our 3PL offering is a full supply chain management service, from receiving, storage and pick and pack to e-commerce fulfillment and LTL, as well as container shipping with many of our regional partners.   
Global sourcing takes your product from early concept stages all the way through manufacturing, testing and compliance and quality control. We can also design and develop products for customers and become more versatile, creative and innovative for all our business partners.
Longitudes: What has been the most rewarding part of owning a business?
Shen: One of the most rewarding and important things about owning a business is being able to give back to the community. This is something that my parents instilled in me, and the international side of FLOMO has been able to do with our FLOMO Education Foundation.
I was privileged to have parents who could afford English lessons for me in Taiwan, starting at a young age. However, private language tutoring in Taiwan is very expensive.
We wanted to give back to our community and uplift future generations. The FLOMO Education Foundation partners with teachers and has developed a curriculum to give free English lessons to elementary and middle school students, both in my home city of Tainan and also in more rural areas.
All photos courtesy FLOMO.