UPS Longitudes | Inspiring Women Entrepreneurs Around the World
UPS Longitudes | Inspiring Women Entrepreneurs Around the World
Ashraf Mahate @ Dubai Exports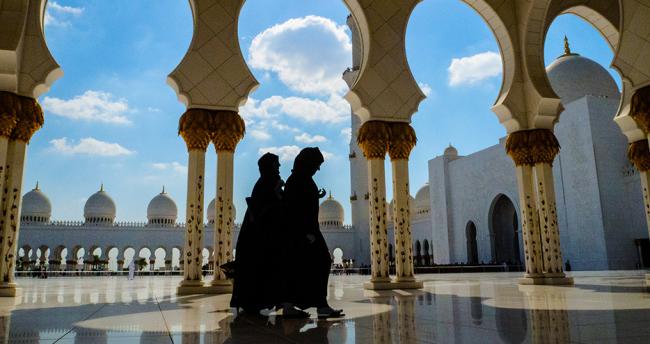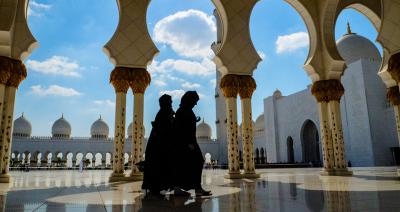 Thursday, June 18, 2020 - 7:50am
Women entrepreneurs in the Middle East and North Africa (MENA) face many barriers to finding resources to help them launch and grow successful businesses. But increasingly, governments, investors and multinational companies are recognizing and tapping into the value of empowering women economically in the region and around the world.
According to a McKinsey Global Institute report, gender parity would lift the economy by nearly a third by 2025. That means putting reforms in place to level the playing field could enrich an already growing ecosystem.
But in addition to reforms, women business owners need the right tools to launch their businesses on a global scale, says Dr. Ashraf Mahate, the Chief Economist for Trade and Export Market Development at Dubai Exports.
"We need to rally support from policymakers, the business community and women's organizations to help women grow their businesses," he says. "But most of all, we need to connect them with the right people and skillsets."
Dr. Mahate spoke with Longitudes about why Dubai Exports and the International Trade Centre launched SheTrades in the MENA region.
Longitudes: How does SheTrades empower women-owned businesses?
Mahate: We help women to acquire the necessary skills to allow them to start, grow and transform their business. For many women, our networking events help them to connect to female entrepreneurs and develop a vibrant network of support.
The formula for export-led growth is very simple: Knowledge plus contacts brings success.
Since SheTrades MENA launched in February 2018, it has provided capacity building to more than 1,000 female entrepreneurs, bringing training and mentoring to women business organizations from Ghana, Nigeria, Zambia, India, Sri Lanka, Afghanistan, Pakistan and Nepal. SheTrades MENA also helps women exhibit their products and build online marketing and sales channels.
One young woman attended our two-day workshop on starting and growing a business through exporting. She didn't know how to set up a business and didn't even have a solid business idea.
By the end of the workshop, she had built the courage to start her business, and a month later, was exhibiting at a local event. The real power of the SheTrades MENA initiative is meeting other female entrepreneurs and gaining the knowledge and confidence to export.
Longitudes:  What motivates you personally in your work with SheTrades?
Mahate: I am often asked, as a man, about my dedication to promoting women entrepreneurship. My response is that someone planted seeds long ago for me to sit in the shade of a tree on a hot summer day.
I have two daughters who are now in school, and I want them to grow up in a world with no glass ceilings. If we plant the seeds today, then hopefully tomorrow we will have an orchard of mature trees that will give us shade and fruits.
For my daughters and others like them not to face gender-based obstacles and huddles, we all have to work to eliminate the existing gap.
Longitudes: How can women entrepreneurs in the area scale their businesses to go global?
Mahate: Evidence suggests firms that target the global marketplace tend to have a much higher survival rate compared to domestic businesses.
We help women revisit their products and services to ensure their businesses can satisfy the demand from new global customers. They need to assess their processes and the use of technology to reduce costs and improve quality.
This may also involve up-skilling employees so they are able to meet new challenges. Business owners must also make effective use of advances in communications technology to conduct business across boundaries.
It helps when entrepreneurs start out with a global mindset. For example, Camel Soap Factory, a company here in Dubai, started at the kitchen table of a woman named Stevi Lowmass and now exports to a number of countries from the region to Asia.
From its inception, the company thought beyond the UAE and developed strategies in association with Dubai Exports to capture an ever-increasing global market.
Longitudes: Why did Dubai Exports partner with UPS?
Mahate: First of all, UPS is an expert in the field of logistics, shipping, moving goods and supply chain solutions. Secondly, the company is a global partner of the International Trade Centre (ITC), a joint agency of the World Trade Organization and the United Nations. So it made perfect sense to partner and team up here in Dubai.
Together we help women entrepreneurs overcome barriers to exporting or increasing their exports — from sharing cross-border e-commerce trends to learning how to build a packaging strategy of their goods to understanding customs regulations and complex logistics concepts.
The workshops contribute to the ITC SheTrades commitment to connect 3 million women to the global marketplace by 2021.