UPS Longitudes | Building a More Resilient Supply Chain: Part I
UPS Longitudes | Building a More Resilient Supply Chain: Part I
Amit Prasad @ Coyote Logistics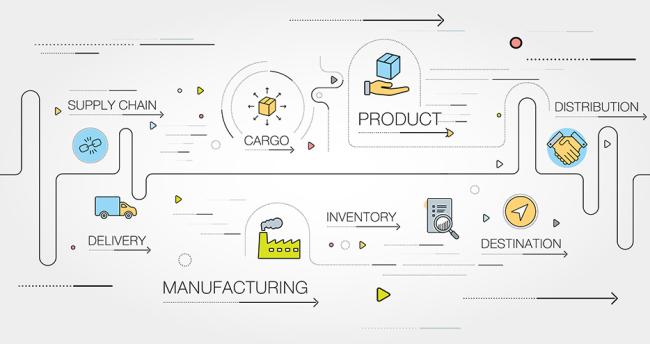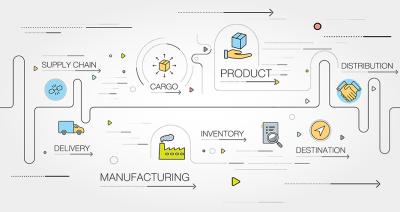 Wednesday, September 2, 2020 - 7:50am
The COVID-19 pandemic has impacted every part of the global supply chain — from procurement and logistics to manufacturing and warehousing.
This guide explores the far-reaching implications of this global crisis on key areas of supply chain operations, including: sourcing and procurement, manufacturing, warehousing and distribution and transportation and logistics.
It also identifies current trends and outlines strategies to support your business on the long road to economic recovery.
The rise of globalization (and how it made supply chains vulnerable)
Since the late 1980s, global operations and supply chains have become increasingly prominent — driven by market forces, cost-cutting efforts and various economic and political factors.
While globalization has many advantages for shippers (namely increased sales and profits), outsourcing and offshoring also create more geographically diverse supply chains. These longer, more complex supply chains increase risk and the potential for disruption if not managed effectively.
Just a few months into the COVID-19 pandemic, the global shortages of essential items and slowdowns in manufacturing have exposed the vulnerability of global supply chains.
"Longer, more complex supply chains increase risk and the potential for disruption if not managed effectively."
According to an April 2020 survey from the Institute for Supply Management (ISM), 95 percent of organizations reported COVID-19-related supply chain disruptions, and almost half (47 percent) are reducing their revenue targets (by 22 percent on average).
During the past several years, many companies have focused on driving cost efficiency through lean global supply chain principles.
Their key strategies — such as consolidating production to low-cost regions where skilled labor is cheap and minimizing working capital by holding lower level of inventories — have, unfortunately, neglected the necessary risk assessment.
This has resulted in concentrated hubs of sourcing and production in specific countries. For example, Bangladesh is a key producer of apparel goods, India for generic medicines, Taiwan and Vietnam for various labor-intensive skilled manufacturing and of course, China has become the default factory of the world.
During the past 30 years, China's share of world's GDP has increased tenfold. In the past 15 years, China's imports and exports have both doubled. These dramatic increases signify the extent to which a disruption in China could drastically impact the global supply chain.
What happened, and what's next?
The COVID-19 pandemic has not only disrupted the sourcing of raw materials from China but also various upstream and downstream facets across nearly every global supply chain.
We'll assess how it has exposed weaknesses in some global strategies across four key areas, as well as outline trends and potential recovery solutions that seek to mitigate further risk. We'll focus on the following topics:
Sourcing and procurement
Manufacturing
Warehousing and distribution
Transportation and logistics
We'll take a look at the first two key areas today and the next two key areas tomorrow in part two of this series.
    1.  Sourcing and procurement
The focus on cost efficiency has driven many companies to procure raw materials from the cheapest possible suppliers. Though these suppliers are often located far from the company's own facilities, there is often not anything that includes resiliency in the contract terms.
"Some companies will seek a balance between local and global procurement, and some may try to pull the sourcing or manufacturing closer to their home base."
That will likely start to change. Let's look at three sourcing and procurement issues we've seen over the past few months and examine how companies will likely seek to fix them moving forward.
Problem: The lack of diversification in sourcing strategies has, in part, created this global supply chain crisis.
Recovery strategy: One of the questions that often comes to mind is, "Will this pandemic drive several companies to contemplate moving away from globalization?" While this is unlikely, many companies will now reevaluate the risk of putting all their eggs in one basket.
In other words, they might seek a balance between local and global procurement, and some may try to pull the sourcing or manufacturing closer to their home base. All this implies that there will be an interest in diversification of sourcing strategies.
Problem: Procurement is often measured by cost savings without taking the flow of revenue into account.
Recovery strategy: As companies work through their risk mitigation strategies, we may start to see a shift in focus toward revenue flow and its return on investment, which has been difficult to articulate or establish in the past.
Problem: In the past, there has been a lack of visibility for low-tier suppliers, and therefore, a lack of importance assigned to them.
Recovery strategy: For several years, companies have primarily focused on top-tier suppliers when it comes to their risk management principles. Since the pandemic began, many companies have realized how critical their low-tier suppliers are to the overall supply chain.
As previously stated, many companies have deployed lean manufacturing principles and outsourced their manufacturing to low-cost regions. These two trends have fueled supply chain risk, realized with COVID-19 disruption.
According to a March survey from the National Association of Manufacturers (NAM), 53 percent of manufacturers anticipated a change in their operations, 78 percent anticipated a financial impact and nearly 36 percent were facing supply chain disruptions due to COVID-19.
"Since the pandemic began, many companies have realized how critical their low-tier suppliers are to the overall supply chain."
Beyond sourcing issues, the reduction in economic activity, plummeting demand and new operational constraints that reduce manufacturing efficiency (social distancing at a facility, for example) have combined to make it even tougher for manufacturers.
Per the Federal Reserve statistical release in April, total industrial production fell by 5.4 percent in March (an annual rate of 7.1 percent in Q1 of 2020) while manufacturing output dropped by 6.3 percent, mainly due to the decline registered by motor vehicles and parts. The index for durable manufacturing fell 9.1 percent while the index for non-durables fell 3.2 percent.
While companies strive to recover from this crisis, their success largely depends on the strength of government support, their own financial reserves and the efforts and strategies in place to manage their workforce and operations during this slowdown.
Here are some manufacturing trends we expect to see in response to disruptions brought on by COVID-19:
Increased focus on the safety and flexibility of the workforce.
Shift toward workforce automation.
Manufacturers will pay more attention to their low-tier suppliers for raw materials.
Diversification and alternative sourcing solutions for raw materials.
Companies that outsourced their manufacturing to economically fragile countries may reevaluate their contracts.
The sudden decline in demand for durable goods may shift the relationship companies have with local manufacturers.
Come back tomorrow for Part Two in this series. We'll explore how warehousing and distribution and transportation and logistics will influence global supply chains moving forward.
Republished with permission, a version of this article first appeared on LinkedIn. To read more thought leadership content from Coyote Logistics, click here.
Read more on UPS's thought leadership blog, Longitudes.