Unreasonable Impact | How Richcore is Solving the World's Biggest Problems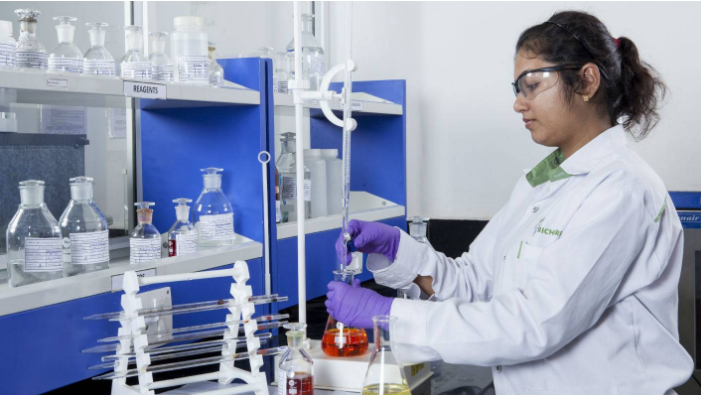 Originally published on Barclays
What inspired you to start this company?
In the 1950s, my father migrated from his village to Bangalore, India, and survived as a daily wage weaver in the handloom industry. His perseverance and my mother's acumen ensured that he moved from being a daily wage worker to a first-generation entrepreneur, having his own little silk sari weaving setup. Over the years, he built his business to a respectable size and earned social respect as an honourable businessman in old Bangalore. My life was all set: train as a textile engineer and join the family business. But, it did not play out as planned. My father passed away when I was in my third year of textile engineering courses, and in one day I was neck deep into solving a serious debt crisis as a legal heir. I was attending more courtroom sessions, police station inquiries, and arbitration sessions than engineering classes.
Upon completing my engineering in textiles degree, I tried my hand finding a job in the textile industry, which never materialised. With serious financial insecurity at home and nine dependants from a joint family, I had only one goal: earn more money. I did several odd jobs before joining Biocon (a leading biotechnology company in India) to sell enzymes for textile processing. I spent one year there, but the need of earning more money led me to pursue entrepreneurship. With initial help from my employer who supported my venture's early days, I became a biotech entrepreneur – something I never imagined when I completed my undergraduate degree. If I had my way, I would have pursued a career in the fashion and clothing industry.
What issues is your company trying to address?
When I founded Richcore, I asked myself, why am I doing what I am planning to do? The answer in my mind was absolute and clear: to create an environment where I can continue to be happy and impact the world in which I live. The biotech industry is wide and quite unlimited in the areas one can pursue. I choose to conserve food, energy, water, and health as the core segments, since these are resources my family and I use every day. These are resources that will be required by every living being and are resources which will continue to become scarce with time.
Why is your solution unique?
One may wonder how a company plans to conserve food, energy, and water and improve health at the same time. However, developing products and solutions for the above segments is actually very obvious to me. What we do is develop unique proteins and enzymes using living organisms, which are derived from nature. At the end of the day, the products we make use the same principals for development and manufacturing, but their applications are different and adhere to different regulatory guidelines. In a way, Richcore has just started harnessing the strength of nature to provide solutions to some of the problems we face as a human race.