University and College Students Across Western Canada Help Young People Reach Their Infinite Potential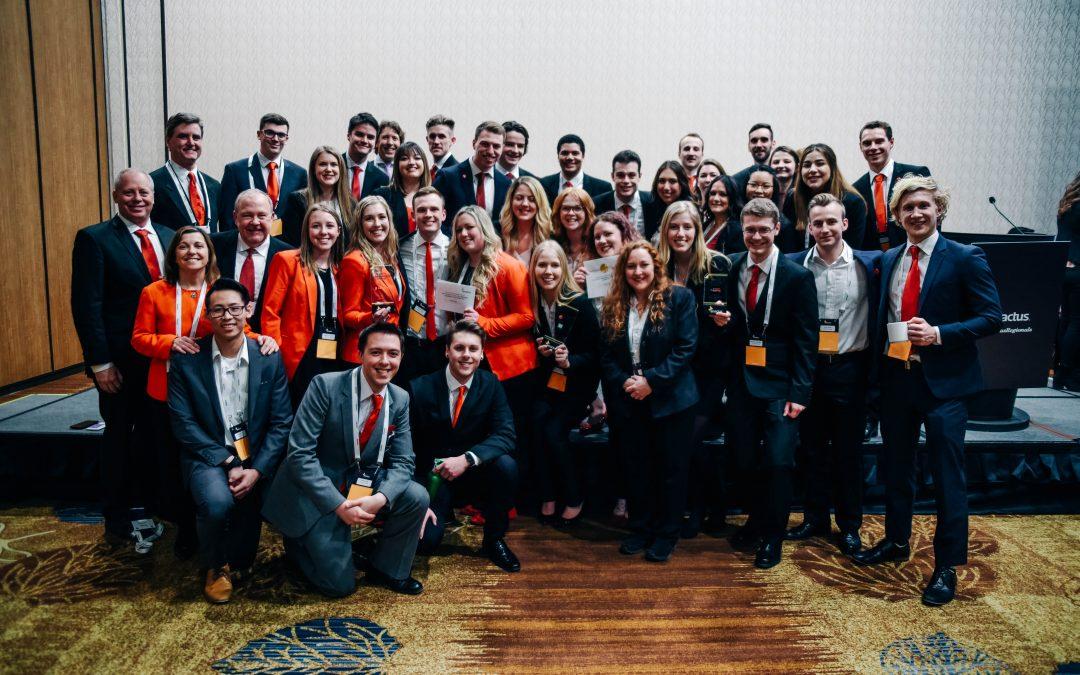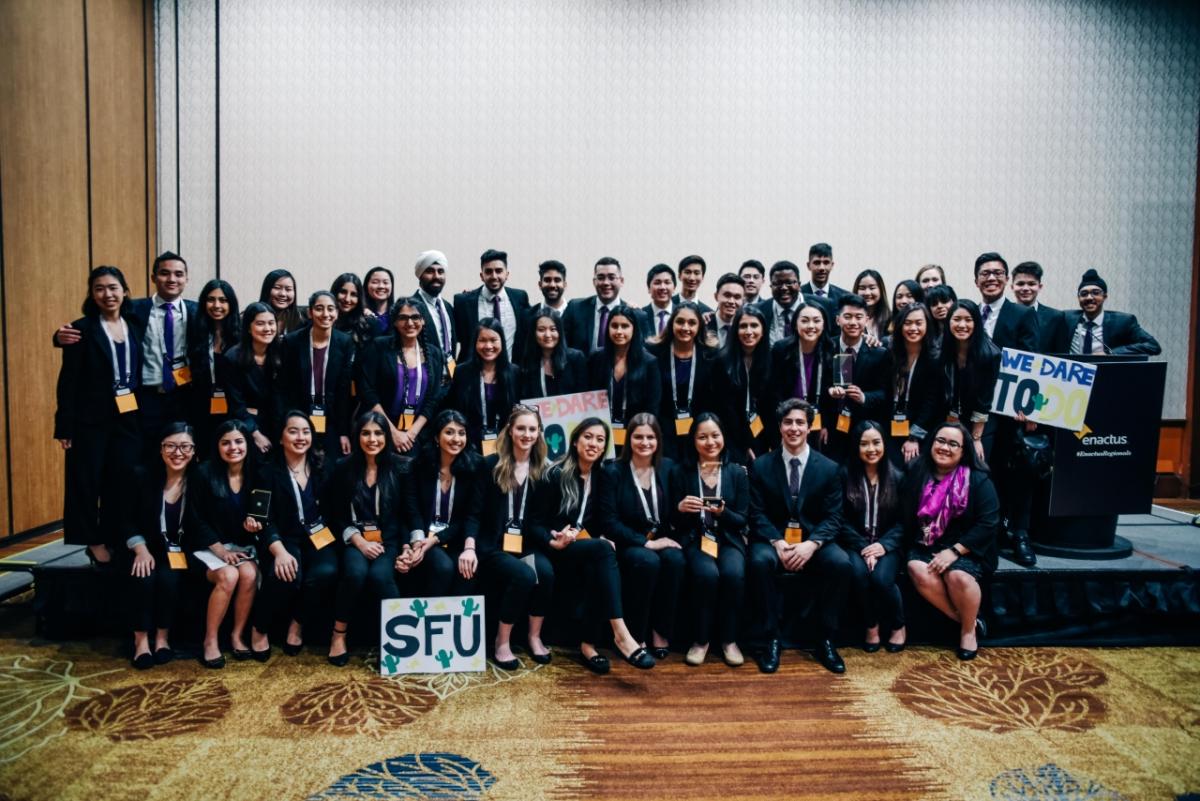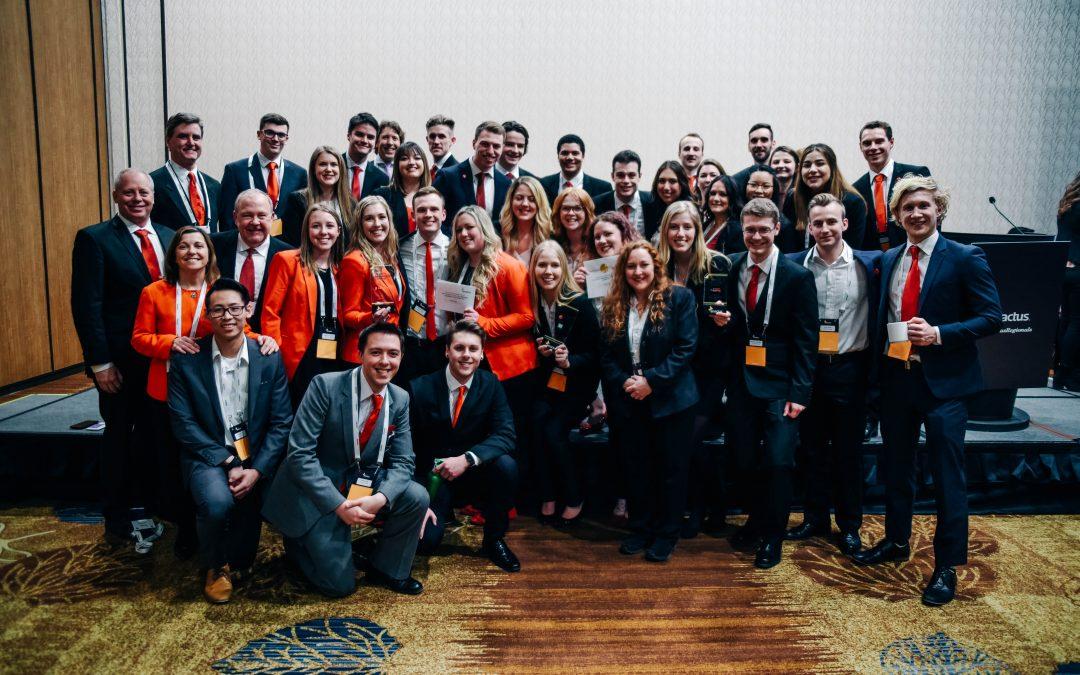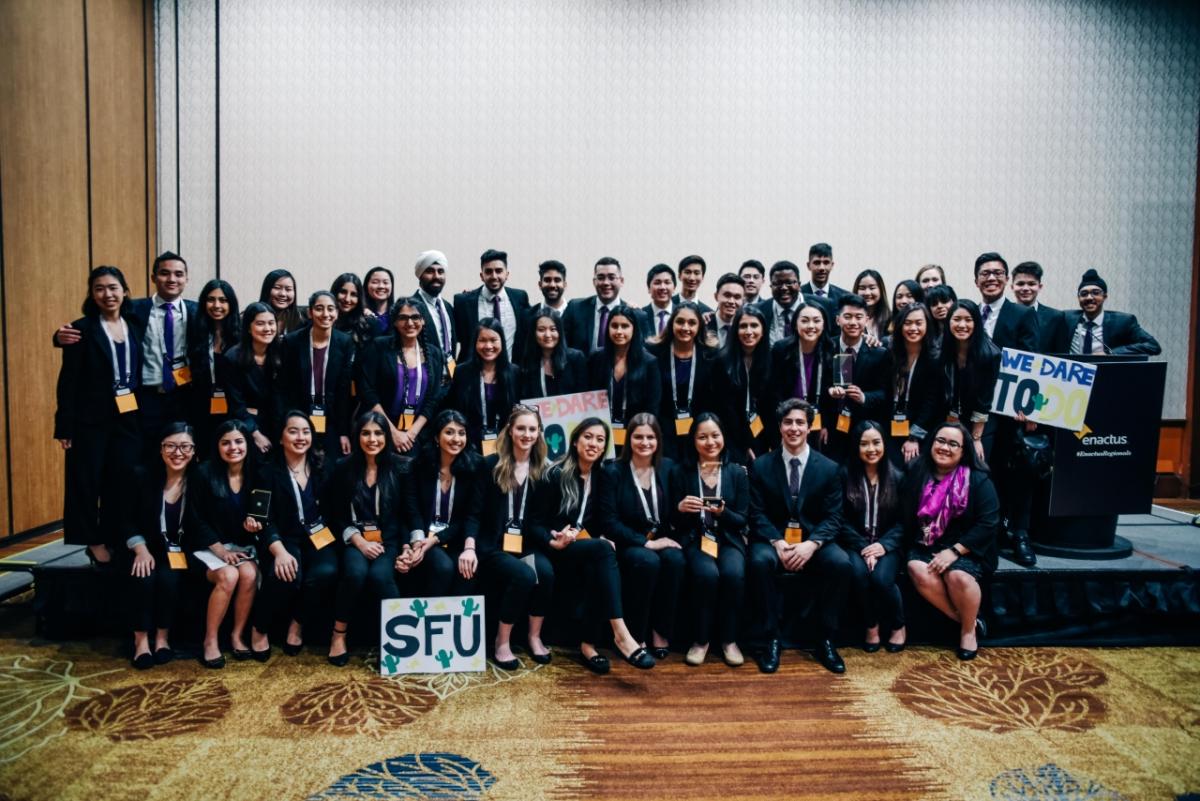 CALGARY, Alberta, March 7, 2018 /3BL Media/ – Undergrads at Okanagan College have developed a curriculum that teaches high school students everyday skills ranging from healthy meal preparation to smart spending.
Similarly, a team at Simon Fraser University is empowering high school students across the Metro Vancouver area by providing them with the tools and knowledge needed to build their own businesses. Their project, Bright Ideas, is an eight-week venture development course focused on instilling entrepreneurship skills, business knowledge, and promoting environmental sustainability.
Enactus Okanagan College and Enactus Simon Fraser University have been named the 2018 Scotiabank Youth Empowerment Challenge Regional Champions. The winning teams were selected by Canada's largest experiential learning platform, Enactus Canada, and program supporter Scotiabank.
"Being a young Canadian isn't easy; they're experiencing high unemployment rates and increasing debt levels," said Nicole Almond, President of Enactus Canada. "Through this challenge, we encourage young Canadians to disrupt this cycle by empowering fellow youth to take charge of their personal and professional futures."
Enactus Okanagan's educational program, Accelerate Youth, has positively impacted 25 young adults to-date, providing them with new skills and or workforce training.
Enactus SFU's Bright Ideas has engaged 22 youth teams in four months, empowering 102 high school students.
The Scotiabank Youth Empowerment Challenge encourages post-secondary students to develop and deliver projects that address the needs and opportunities facing youth. Focused on education, skill development and supporting the life-long success of youth aged 25 and under, this challenge has engaged 5,085 students since 2015, who have impacted more than 31,265 youth through 302 empowerment projects.
"Scotiabank is committed to helping young people reach their infinite potential," said Sloane Muldoon, Senior Vice-President Prairie Region, Scotiabank. "Young people are our future leaders and it's crucial that we help to provide them with the skills and resources they need to succeed. Congratulations to Okanagan College and Simon Fraser University, Regional Champions of the 2018 Scotiabank Youth Empowerment Challenge. We wish you the best of luck in the national competition in Toronto."
On March 2, student teams demonstrated their youth empowerment projects to panels of business executives as part of the Enactus Canada Regional Exposition – Western Canada, held in Calgary.
Enactus Okanagan and Enactus SFU will now move on to the national level of competition taking place May 14-16 at the 2018 Enactus Canada National Exposition, taking place in Toronto.
ABOUT ENACTUS CANADA
Enactus Canada, a national charity and the country's largest post-secondary experiential learning platform, is shaping entrepreneurial leaders who are passionate about advancing the economic, social and environmental health of Canada. Guided by academic advisors and business experts, more than 3,300 post-secondary students led 275 community empowerment projects and business ventures last year in communities coast to coast, positively impacting over 26,000 lives.
As a global network of 36 countries, Enactus uses the power of entrepreneurial action to transform lives and shape a better, more sustainable world. For more information, visit enactus.ca.
ABOUT SCOTIABANK
At Scotiabank, we aim to support organizations that are committed to helping young people reach their infinite potential. Young people are our future leaders and Scotiabank's goal is to help ensure that they have the necessary skills and resources they need to support their success. Together with our employees, the Bank supports causes at a grassroots level. Recognized as a leader for our charitable donations and philanthropic activities, in 2017, Scotiabank contributed more than $80 million to help our communities around the world.
Scotiabank is Canada's international bank and a leading financial services provider in North America, Latin America, the Caribbean and Central America, and Asia-Pacific. We are dedicated to helping our 24 million customers become better off through a broad range of advice, products and services, including personal and commercial banking, wealth management and private banking, corporate and investment banking, and capital markets. With a team of more than 89,000 employees and assets of over $923 billion (as at January 31, 2018), Scotiabank trades on the Toronto (TSX: BNS) and New York Exchanges (NYSE: BNS). For more information, please visit www.scotiabank.com and follow us on Twitter @Scotiabank.