Universal Waste Regulation Update: Aerosol Cans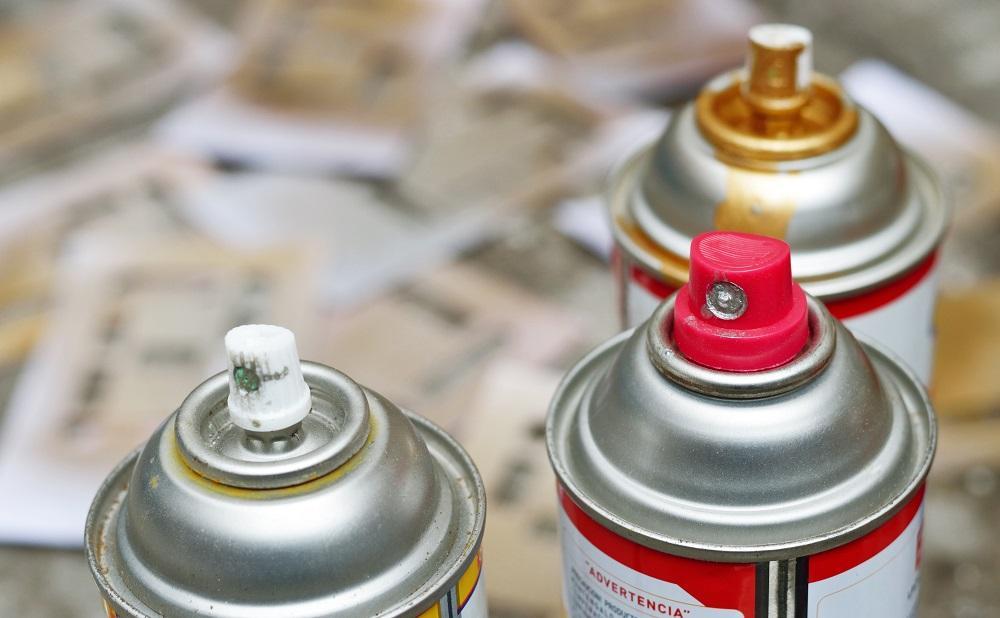 Universal Waste Regulation Update: Aerosol Cans
March 24, 2022 /3BL Media/ - In 2019, the EPA published final rules that added waste "aerosol cans" to the list of universal wastes at the federal level, with the rules going into effect in February of 2020. As a generator of this waste, the new rule can significantly ease the regulatory burden of managing this waste.
Background on Universal Waste Regulations
When the Universal Waste Regulations, authorized by the United States Environmental Protection Agency (USEPA), went into effect in May 1995, they covered 3 specific wastes; batteries, pesticides, and thermostats. To encourage and promote the proper management and recycling of these very commonly generated wastes, the USEPA established the universal waste regulations to ease the regulatory burden for the generators of these waste streams that would otherwise need to be managed as fully regulated hazardous wastes.
For example, generators of hazardous waste, depending on how much hazardous waste they generate per calendar month, have certain accumulation time limits that cannot be exceeded without obtaining additional onerous permitting. The regulatory time limit established for accumulating hazardous waste on site, from the time the waste is generated until the time it is shipped off-site, can be as short as 90-days, again dependent upon how much hazardous waste the site generates each calendar month. Whereas a site that choses to manage specific waste streams under the universal waste regulations, can legally accumulate the waste for up to one calendar year. Industrial sites generating these wastes can potentially realize shipping cost savings by needing less frequent waste pick-ups.
The trade-off that the EPA has established in this bargain with the industry, is that in return for less regulation, the industry agrees to ensure that these waste streams are properly recycled. The bottom-line in all of this is to keep the very toxic pollutants found in some of these wastes, like mercury, from being released into the environment. A win-win?
Federal vs. State Requirements: Which Should You Follow?
In July of 1999, the EPA added "lamps" to the list of universal wastes and expanded from simply "thermostats", to "mercury-containing equipment" in August of 2005. The reminder necessary here is that these are federal regulations and generators of hazardous waste located in States authorized to run their own hazardous waste program, must follow the regulations established in the State in which they operate. So, what does that mean? It means that the State can adopt these federal universal waste regulations or create their own additional regulations and identified "universal wastes", as long as they are at least as stringent as the federal regulations.
Some states such as California and Texas have added additional wastes over the years to the list of universal waste eligible for less stringent regulation while the wastes are being accumulated on-site. California added cathode ray tubes and electronic devices such as television sets, cell phones, and computer monitors to their list of universal waste. Texas added "paint and paint-related waste" to their list of universal wastes. So, as always, it's important for the generator of hazardous waste to know their state-specific hazardous and universal waste regulations and to be attentive to regulatory changes.
Recent Federal Updates to Universal Waste Rules
Most recently in 2019, the EPA published final rules that added waste "aerosol cans" to the list of universal wastes at the federal level, with the rules going into effect in February of 2020. So right around the time that most of the world became consumed with managing a global pandemic, we may have missed this new addition to the list of universal wastes.
While February of 2020 seems so long ago, a small handful of states have yet to adopt the federal changes to the universal waste regulations relating to waste aerosol cans. As mentioned previously, do your due diligence to determine if your state has amended its universal waste regulations to include waste aerosol cans.
What This Update Means for You
For those located in states where waste aerosol cans have been added to the universal waste regulations, you know you are enjoying the benefits of eased regulatory burden with this waste stream. As a reminder, an additional benefit of managing wastes as universal waste is that the amount of properly managed universal waste generated by an industrial site does not count towards the site's hazardous waste generator status. Non-empty aerosol cans, while being a very common industrial waste stream, present some tricky hazardous waste compliance issues. A truly "empty" aerosol can (yes the hazardous waste regulations have a definition for "empty") can simply be managed as scrap metal if acceptable by your scrap metal recycler or can be thrown away with your general plant trash.
For "non-empty" aerosol cans, navigating the hazardous waste regulations can be a little more adventuresome. For non-empty aerosol products, the propellent and the contents that are under pressure, usually dictate that the generator of this waste stream manage it as a hazardous waste. Over the years some generators of non-empty aerosol cans have utilized management strategies varying from employing can puncturing devices to safely drain the contents of the cans, all the way to trying to eliminate outright the use of aerosol products at their site. The generators using the can puncturing devices could then manage the drained liquids as a hazardous waste, but many generators found the puncturing devices problematic and required frequent cleaning maintenance as they became "gummed-up" with the various aerosol products being run through the device.
Having aerosol cans added to the list of universal wastes provides an eased set of regulatorily required activities for the generator. The lessened universal waste management requirements include the following:
Proper containerization (including being closed) and labeling of the universal waste;
Accumulating the waste for no longer than one year while having a method to prove how long the waste has been accumulated such as labeling the waste with an accumulation start date;
Training your employees having universal waste management responsibilities on the proper handling and emergency procedures appropriate to the type(s) of universal waste handled at the facility; and
Be prepared to immediately respond and contain all releases of universal wastes and other residues from universal wastes.
For additional questions or help clarifying Universal Waste rules, please reach out to our Waste & Materials Management team.
About Antea Group
Antea®Group is an environment, health, safety, and sustainability consulting firm. By combining strategic thinking and multidisciplinary perspectives with technical expertise, we do more than effectively solve client challenges; we deliver sustainable results for a better future. We work in partnership with and advise many of the world's most sustainable companies to address ESG-business challenges in a way that fits their pace and unique objectives. Our consultants equip organizations to better understand threats, capture opportunities and find their position of strength. Lastly, we maintain a global perspective on ESG issues through not only our work with multinational clients, but also through our sister organizations in Europe, Asia, and Latin America and as a founding member of the Inogen Alliance.