Two Consumers Energy Leaders Have Been Named Among the Energy Industry's "Top 40 Innovators"
Andy Bordine and Holly Bowers recognized for bringing something extra to their jobs that exemplify sound engineering and the very best use of technology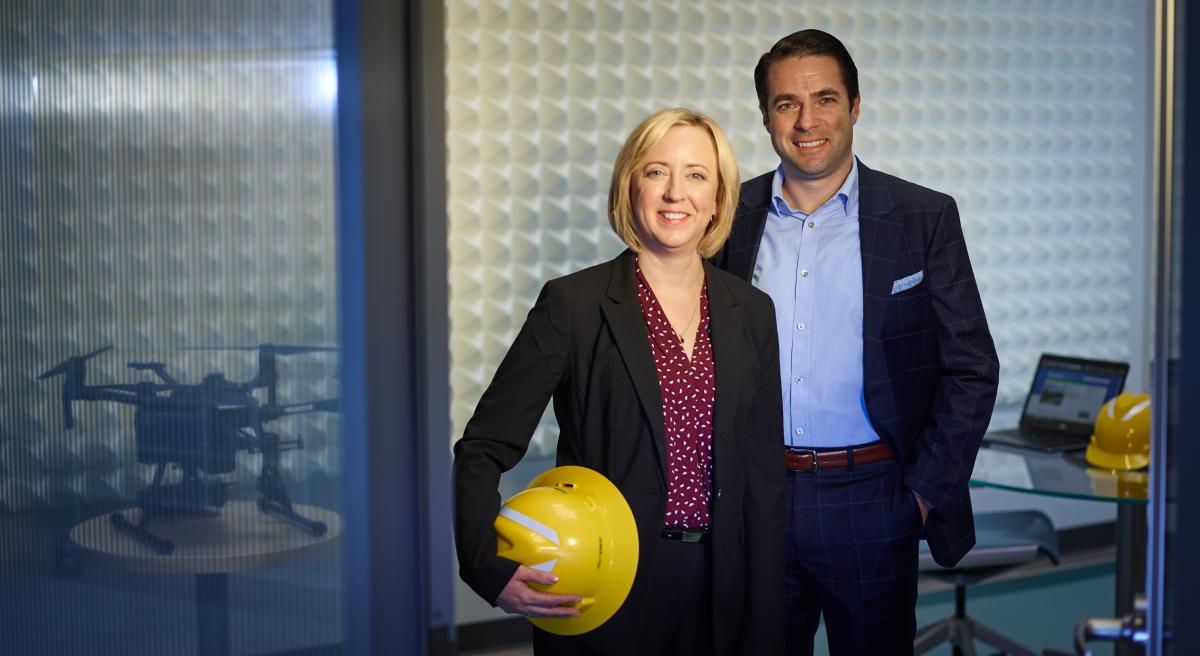 Two Consumers Energy leaders – Andy Bordine and Holly Bowers – have been named among the energy industry's "Top 40 Innovators" by Public Utilities Fortnightly, a leading national trade publication.
Bordine and Bowers were recognized for bringing something extra to their jobs that exemplify sound engineering and the very best use of technology.
As executive director of grid infrastructure, Bordine is Consumers Energy's unmanned aerial vehicle (UAV) champion. Because of his visionary leadership, Consumers Energy was among the first energy providers in the U.S. to receive a special Federal Aviation Administration exemption to enable energy infrastructure inspections using UAVs.
Bordine also was appointed to Gov. Rick Snyder's Michigan Unmanned Aircraft System (UAS) Task Force to make recommendations on policy for statewide UAV use, and developed relationships with universities specializing in UAVs.
Bowers is Consumers Energy's executive director of geospatial and gas asset management. She has led design and development of an innovative natural gas compressor in Michigan's Thumb region.
Public Utilities Fortnightly wrote, "Holly Bowers championed the development of a natural gas compressor that solved a low-pressure issue during peak fall usage, avoiding a nine-million-dollar pipeline project. Through her leadership, Consumers Energy is one of the first utilities to own and operate a natural gas compressor on a distribution system (versus a transmission system)."