Turning Dreams Into Reality, One Small-Business Owner at a Time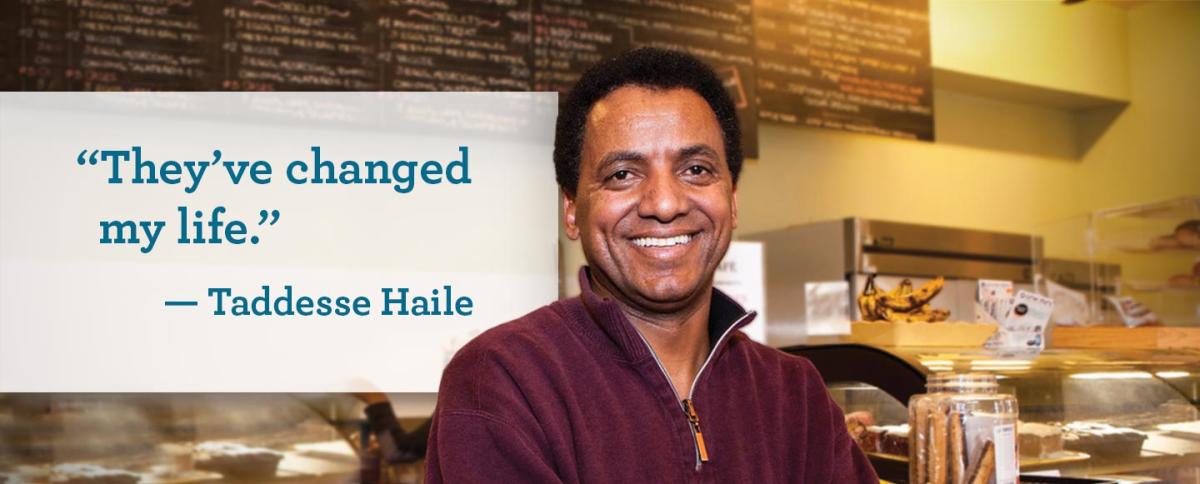 Taddesse Haile, owner of Oasis Cafe, received two loans from Working Solutions to open and expand his restaurant.
Turning dreams into reality, one small-business owner at a time
Monetta White dreamed of bringing barbecue back to the Fillmore District of San Francisco after a 25-year absence. Taddesse Haile dreamed of continuing his family's tradition of working in the restaurant industry and bringing Eritrean and Ethiopian food to his new San Francisco neighborhood.
Though White and Haile both encountered challenges while working to open their restaurants, they said they were able to accomplish their dreams because of the support they received from Working Solutions, a Community Development Financial Institution (CDFI) that provides San Francisco Bay Area-business owners — especially low-income individuals, women, and minorities — with capital and resources to start their businesses.
White and her husband, David Lawrence, received a $50,000 loan from Working Solutions, as well as assistance with their business plan, projections, and marketing, to open their restaurant, Black Bark BBQ. "One of my favorite things about Working Solutions is they didn't just give us money and run away," White said. "They gave us money and checked in monthly, helping us to put together a plan to open two or three more locations."
Haile received a $10,000 loan from Working Solutions to renovate and furnish space to open his restaurant, Oasis Cafe. Working Solutions also reviewed his lease and helped Haile develop marketing and business plans. When Haile was ready to expand the restaurant, he received a $45,000 loan from Working Solutions. "I don't see them as just a lender," Haile said. "I see them as good associates that helped me to hire more people. They've changed my life."
Read Monetta's story on Wells Fargo Stories and learn more about Wells Fargo Works for Small Business: Diverse Community Capital program.