TransCanada to Match Donations to Houston's Relief Efforts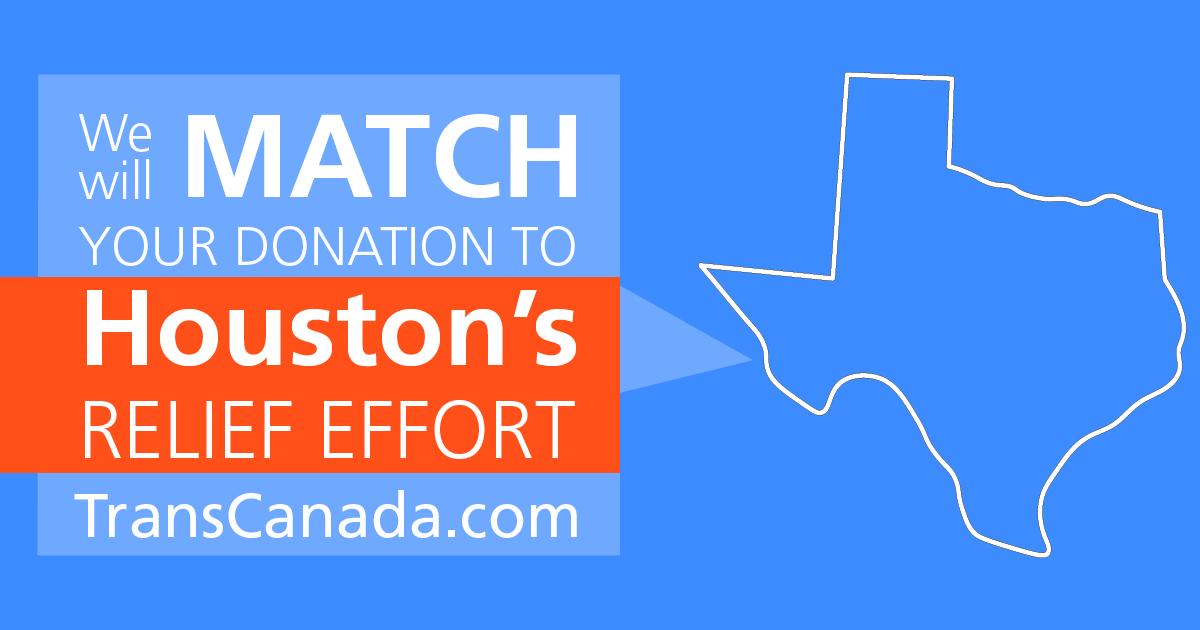 TransCanada will match your donation to Houston's relief effort
Our heart is with Houston.
Join us in supporting the communities impacted and we will match your donation 100%.
All money raised will be divided equally between American Red Cross, Houston Food Bank, and Houston Humane Society.
Your donation will help fund emergency shelters and health care, support first responders with search and rescue efforts and provide food, water and the necessities to the people and animals of Texas.
Thank you for your generosity and be sure to share this post with your friends and family.
DONATE HERE: Bit.ly/TC-Donation-Match