Timberland and VF Sponsor Classrooms for Children in the Dominican Republic
Timberland and VF Sponsor Classrooms for Children in the Dominican Republic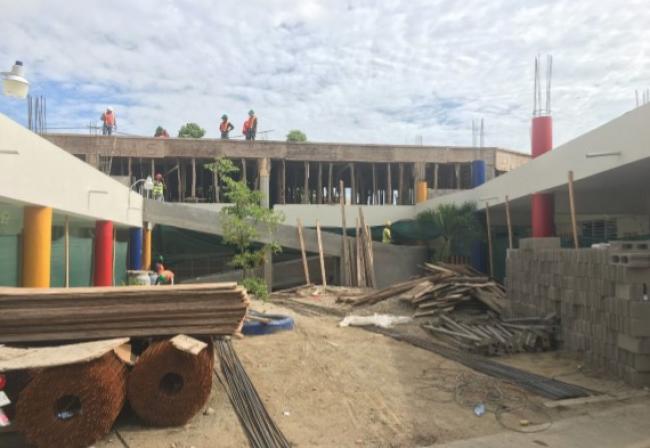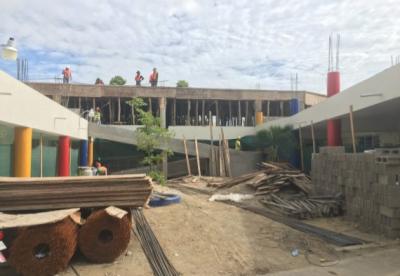 Tuesday, September 26, 2017 - 2:30pm
This fall, there will be three more classrooms at the Cienfuegos Daycare Center, thanks to outdoor lifestyle brand Timberland and its parent company, VF Corporation. The daycare center, located in one of the poorest areas in the Dominican Republic, cares for many of the children of employees at both the Recreation Footwear Company (RFC), Timberland's owned footwear factory, and Sun Jade, a factory that makes footwear for Vans, another VF brand.
With its largest employee population in the Dominican Republic, Timberland has a longstanding history of supporting the local community where its workers live. Since the factory opened in 1981, Timberland has launched a number of environmental and social initiatives in the country, including starting an ongoing tree planting effort and constructing clean water towers near local schools, among many others. Every year, employees also donate thousands of hours to perform community service through Timberland's Path of ServiceTM program, now its 25th year.
Through interviews at both the RFC and Sun Jade facilities, workers identified their pressing priorities to be education and daycare. Currently, the Dominican Republic's educational system is ranked 146th in the world and the lack of quality daycare is one of the highest causes of employee absenteeism and turnover. The expanded daycare facility will address both needs, accommodating an additional 150 students, nearly doubling the current capacity of the facility, and providing free services to working parents.  
To bring this project to life, VF and Timberland partnered with the Breteau Foundation, which works to improve academic engagement of disadvantaged children worldwide by empowering primary school teachers through digital technology and training. The Foundation will provide the teachers at the Cienfuegos facility, along with two other daycare centers and a school, with tablets and training to maximize educational opportunities for the students. With the extra rooms, the Center will now also provide an afterschool program for children of older ages. 
"Lack of quality daycare is a primary concern for our workers in the DR," said Jazz Singh-Khaira of VF's Sustainable Living Environments Team, who has visited the Cienfuegos site many times. "As a leading global business operating in a low-income region, it is our responsibility to ensure that our employees' needs are being met, in terms of the on-site working environment as well as support they may need beyond the factory walls. The Cienfuegos Daycare Center expansion project was the perfect opportunity to do just that."
The value the project brings to workers was confirmed by a needs assessment performed by Georgetown MBA students and the Sustainable Living Environments Team of VF Global Responsible Sourcing. For more information on VF's Sustainable Living Environments work visit http://responsiblesourcing.vfc.com/sustainable-living/.
To learn more about Timberland's support of the communities around the globe where its employees live, work and explore, visit http://www.timberland.com/responsibility/community.html.