Timberland and the Smallholder Farmers Alliance Sow Cotton Seeds and Hope for Haitian Farmers
by Atlanta McIlwraith, senior manager of community engagement, Timberland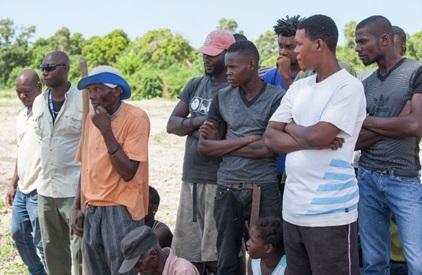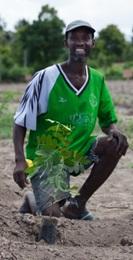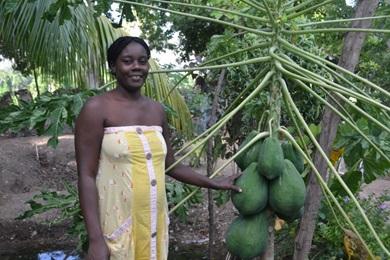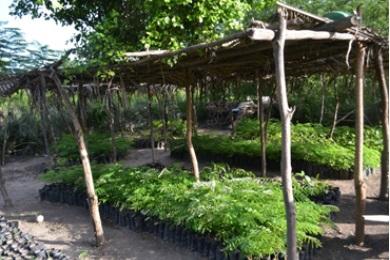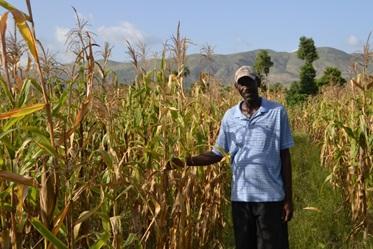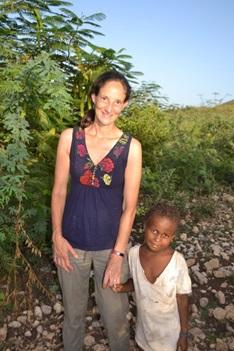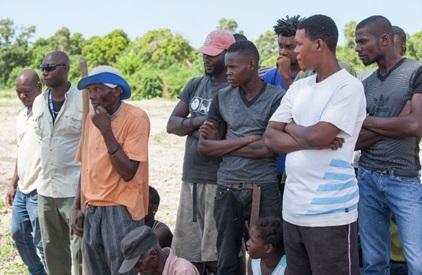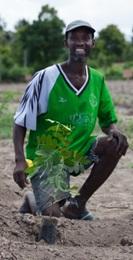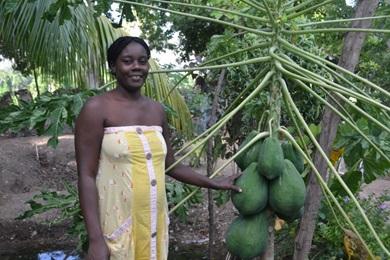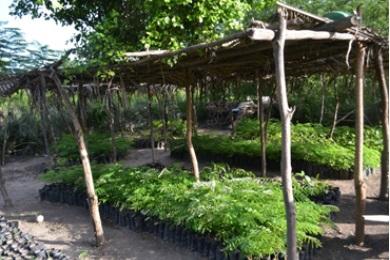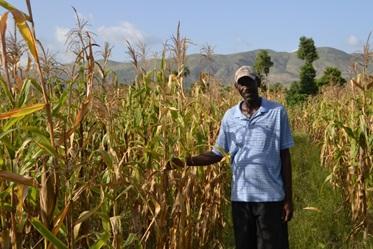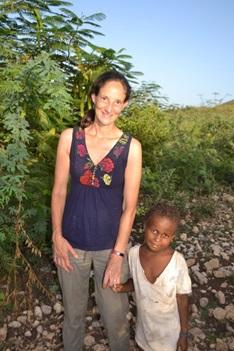 I hadn't been to Haiti since June 2010, six months after the 7.0 magnitude earthquake that decimated much of the island. At that time, there were still many ruins of collapsed buildings, piles of rubble along the roadsides, and thousands of people living in makeshift tent camps. This August, I returned to Haiti and saw a very different country. While the earthquake left an indelible mark, I saw a Port-Au-Prince that was back on its feet, vacant fields that had once hosted tented communities, and tree nurseries that had brought resources to smallholder farmer communities. This left me with a vibrant sense of hope and excitement about the potential to bring organic cotton growing back to Haiti after a 30-year hiatus.
Cotton was once Haiti's fourth largest agricultural export, but the crop had disappeared by the late 1980s. After a 2016 Timberland-sponsored feasibility study concluded that Haiti remains an ideal location for growing cotton from an agricultural and climatic perspective, the plan for Timberland to transition from being a supporter to a customer of the Smallholder Farmers Alliance (SFA) came to life. Over the next five years, the SFA will leverage its successful and innovative agroforestry model, developed in partnership with Timberland from 2010-2015, to reforest Haiti and reintroduce organic cotton growing for export. Similar to the original agroforestry initiative, smallholder farmers will plant trees in exchange for valuable cotton seeds, agricultural tools and training for their own farms.
At Timberland, we are excited about the opportunity not only to continue planting millions of trees, but also to bring cotton back to Haiti and develop a new source of sustainable cotton for our products. We strive to be Earthkeepers, which means we work hard to create responsible products, protect the outdoors and serve communities. If we are successful in bringing cotton back to Haiti, the resulting crop forwards all three elements of our Earthkeepers agenda. While it's one thing for a corporation to be excited about a new supply chain for a key material, it is completely different to meet the farmers who stand to benefit and to see that they, too, are eager for the field trials to succeed so they can be a part of growing cotton for the future. 
I was filled with inspiration as I participated in the seed planting with our partners from SFA, Haiti's minister of commerce and industry Mr. Pierre Marie Du Mény, and the farmers who stand to benefit the most from the successful trials. I was able to witness firsthand the interest from the community members in becoming part of the resurgence of a crop that their parents and grandparents had grown.
When we planted cotton seeds in Haiti in August, we planted seeds of opportunity that have the potential to impact up to 34,000 farmers at the end of five years. Those seeds began to bear fruit as the cotton shoots cracked through the soil just a few weeks after we were there and are now full grown plants reaching for the sky.