Timberland and Smallholder Farmers Alliance Celebrate Haiti's First Cotton Harvest in 30 Years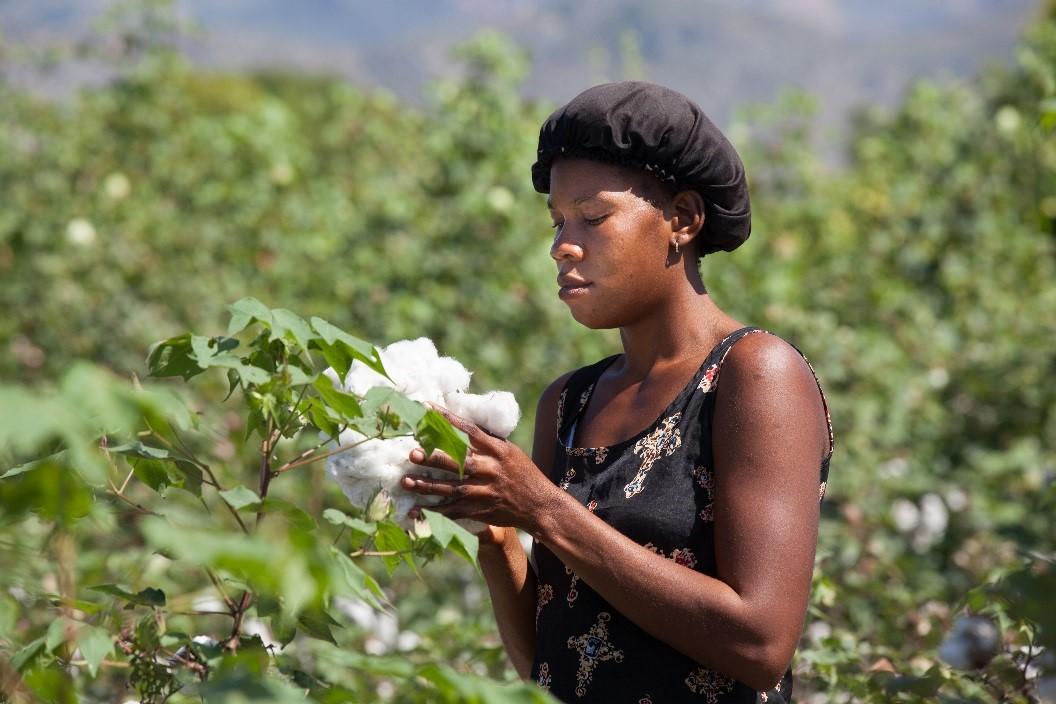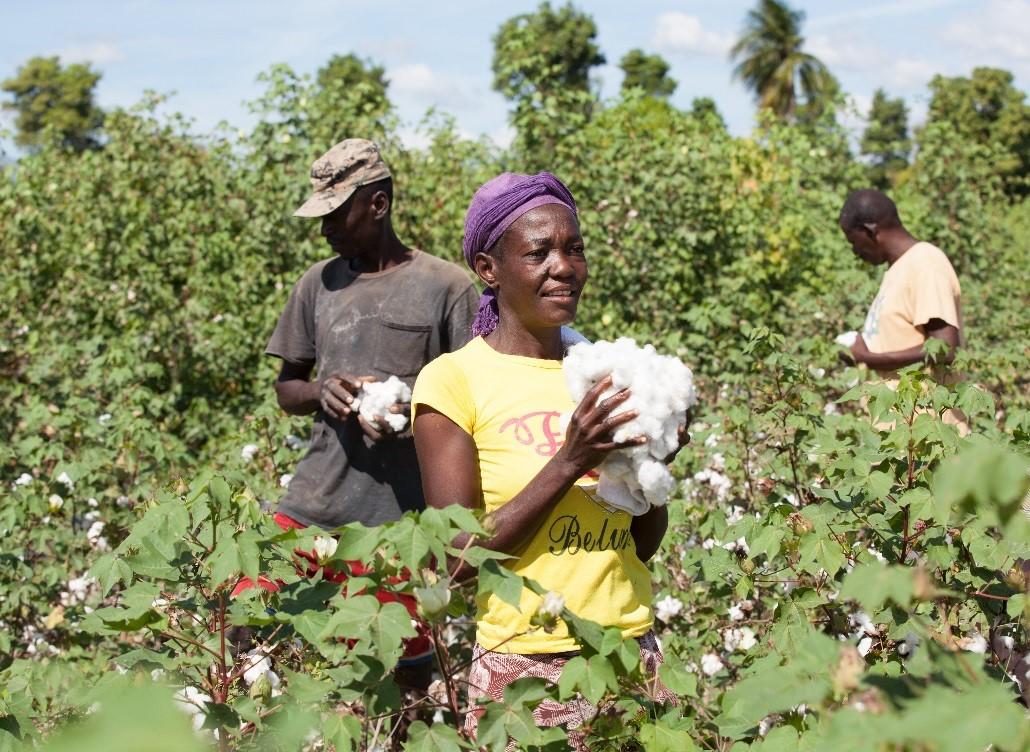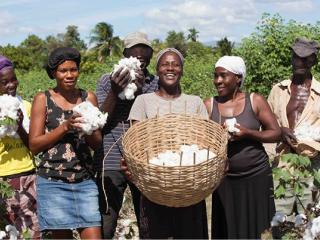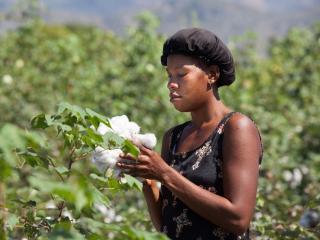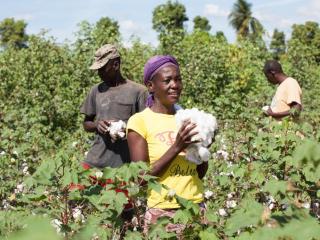 Last week, smallholder farmers convened in a field on the outskirts of Gonaives, Haiti to harvest cotton for the first time in 30 years. Once Haiti's fourth largest export crop, cotton growing stopped in the 1980s due to policies and politics of the time. Now outdoor lifestyle brand Timberland, in partnership with the Smallholders Farmers Alliance (SFA) and other companies, aims to bring cotton back as phase two of its ongoing work to help reforest Haiti and benefit smallholder farmers. 
From 2010-2015 Timberland and SFA teamed up to develop an agroforestry program in Haiti that ultimately planted more than 6 million trees and at the same time improved the socio-economic wellbeing of more than 3,000 farmers. The brand and SFA now aim to replicate that model, plant millions more trees, and bring cotton growing back to Haiti. The harvest of the first test crops puts Timberland one step closer to becoming not only a supporter of the SFA, but also a customer.  Timberland has committed to purchase up to one-third of its global cotton supply from the SFA, once there is sufficient volume and subject to price and quality.
"This is a great day for Haiti," smallholder farmer Nerlande Dautarn said as she harvested the first cotton from the test fields.  "My parents and grandparents grew cotton not far from here and now I can tell my children cotton is back after a long time away."
Once the results of the test crops are analyzed, the SFA plans to plant the most successful varieties in larger quantities in August.
For more information on the reintroduction of cotton to Haiti visit www.smallholderfarmersalliance.org.