Thousands of High School Students Support Small Businesses with New Technology Solutions
Developed and executed in partnership with Arizona State University, the Verizon Innovative Learning program will enable more than 8,000 students to develop technology-driven solutions for small-business owners in their local communities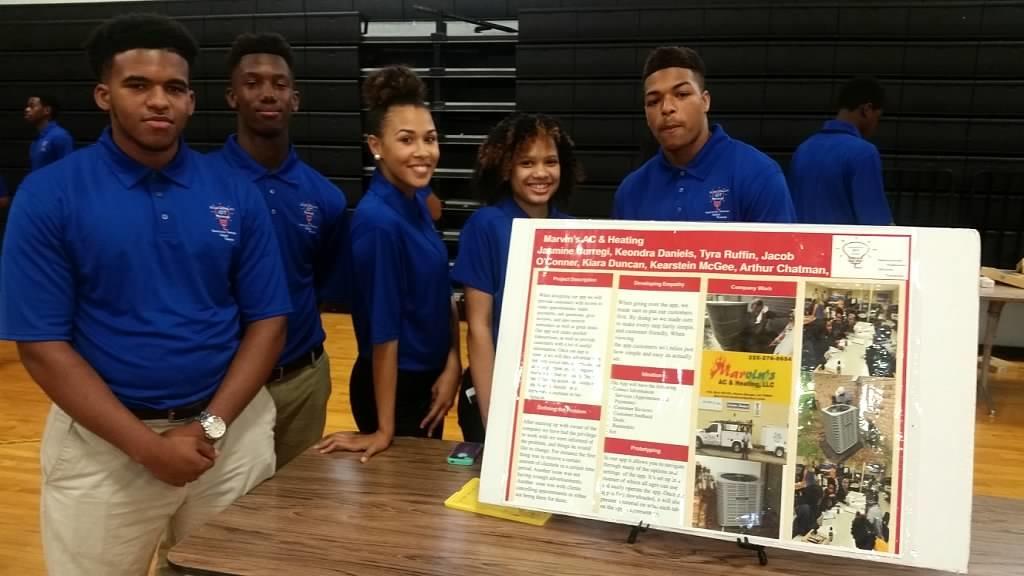 Verizon Innovative Learning program for design thinking in Baton Rouge
BASKING RIDGE, N.J., November 16, 2017 /3BL Media/ – As millions of Americans 'shop small' this November, high school students from across the country are offering local businesses more hands-on support, through their tech skills. This school year, underrepresented high school students in eight cities nationwide are learning principles of design thinking, and how to apply them to emerging technology and mobile devices to serve as creative solutions for local small businesses and non-profits.  Through a program under Verizon Innovative Learning, the education initiative of the Verizon Foundation, students are paired with small business-owners to identify their  challenges, and develop technology-driven solutions through cutting edge augmented reality, virtual reality and mobile apps. 
Launched in 2015 in partnership with Arizona State University, the program reaches 8,000 high school students nationwide and has produced more than 200 products developed for over 75 small businesses and non-profit organizations Earlier this year, Verizon Innovative Learning brought hundreds of teachers, who will implement the program, to Arizona State University for training in design thinking, entrepreneurship and app development, and will continue to provide ongoing professional development throughout the school year. Verizon is announcing the expansion of the program to four new cities, including:
Atlanta, GA;
Las Vegas, NV;
Los Angeles, CA; and
Washington, D.C.
In addition to the newly added cities, the program will continue to operate in flagship cities including Boston, MA, Phoenix, AZ, Chicago, IL and New York, NY.
Students will further their understanding of design thinking principles and applications through in-depth, rigorous hands-on learning courses with Project Lead The Way and Code.org. Additionally, Verizon will host events throughout the year to demonstrate the types of careers that exist in technology fields and offer opportunities for students to meet with mentors.
Among past students that participated in this Verizon Innovative Learning program:
94 percent were more interested in STEM subjects;
83 percent were more interested in school overall; and
92 percent were more interested in continuing their education.
Verizon Innovative Learning brings free technology, free access and immersive hands-on learning to students in need to prepare them to thrive in a digital economy.  This year, Verizon launched #weneedmore, an effort to bring more attention to the critical need for more kids to see the world of possibilities waiting for them in STEM fields. Learn more at www.weneedmore.com.
###
About Verizon Innovative Learning
Verizon Innovative Learning, the education initiative of the Verizon Foundation, brings technology and hands-on learning opportunities to middle and high school students in underserved schools and communities. We not only fund the programs, but we also create and administer them in partnership with leading nonprofits. We diligently measure the impact of our work and refine our programs to ensure we're making a difference. We've reached more than 300,000 students so far – and we're just getting started. For more information about Verizon's philanthropic work, visit www.verizon.com/about/responsibility; or for regular updates, visit Facebook (www.facebook.com/verizonfoundation) and Twitter (https://twitter.com/VZFoundation).