TCS' Digital Empowers and goIT: Narrowing the Digital Gender Gap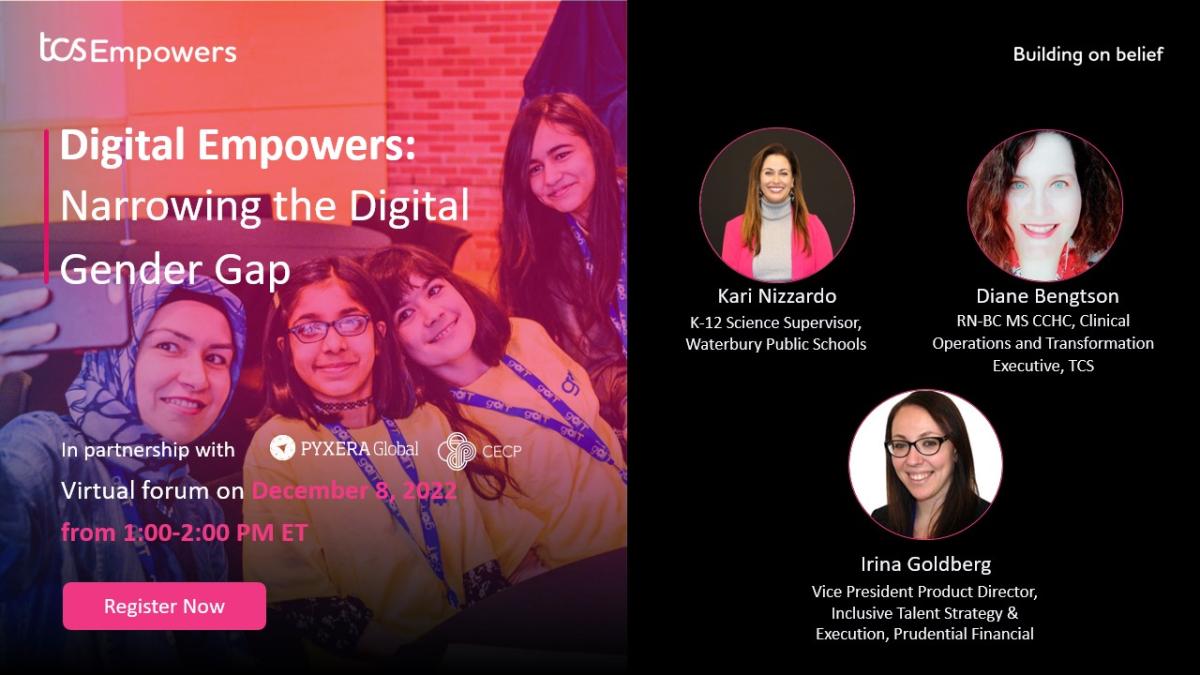 Women are widely impacted by the digital divide because they are underrepresented in technology and digital industries, which make up a large portion of the fast growing, profitable careers that are available today.
Join TCS on December 8, 2022, from 1:00 p.m. – 2:00 p.m. EST to learn how to overcome the digital gender gap, requiring a collaborative effort between governments, the private sector, and communities. This event is a collaboration by TCS' Digitial Empowers and goIT.
Panelists include:
Kari Nizzardo, K-12 Science Supervisor, Waterbury Public Schools
Diane Bengtson, RN-BC MS CCHC, Clinical Operations and Transformation Executive, TCS
Irina Goldberg, Director, Inclusive Talent Strategy & Execution, Prudential Financial
Digital Empowers is an initiative by TCS, in partnership with PYXERA Global and CECP, to foster cross-sector collaboration using leading-edge technology and digital innovations to make progress on core social issues. 
Register at https://on.tcs.com/DE_DigitalDivide for this important conversation.