Tata Consultancy Services Spreads Its Message of Democratizing Access at This Year's International Women's Day Forum
Tata Consultancy Services Spreads Its Message of Democratizing Access at This Year's International Women's Day Forum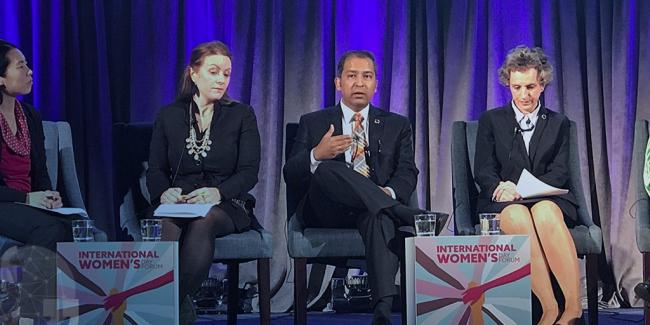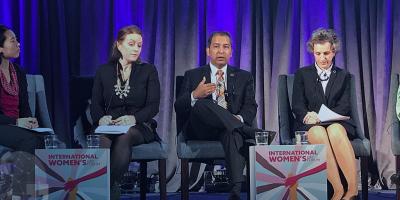 Thursday, March 8, 2018 - 11:30am
On March 7, Balaji Ganapathy, Tata Consultancy Services (TCS) Head of Workforce Effectiveness in North America, joined an esteemed panel of speakers in Washington D.C., at the U.S. Chamber of Commerce Foundation and U.S. Department of State's eighth International Women's Day Forum, Partner With Purpose: Business for Gender Equality. This year's forum focused on how private and public stakeholders can combine their resources and skills to achieve gender parity. Balaji discussed the need for gender innovations in education and training and what TCS is doing to impact and promote education for women and girls. Equality is within reach, but it can only be realized through collaboration.  
TCS is on a mission to bridge the gender gap in STEM and cultivate diversity among the next generation of innovative leaders! Read more about Balaji's thoughts on creating opportunities for underrepresented communities!  
About Tata Consultancy Services Ltd (TCS)
Tata Consultancy Services is an IT services, consulting and business solutions organization that delivers real results to global business, ensuring a level of certainty no other firm can match. TCS offers a consulting-led, integrated portfolio of IT, BPS, infrastructure, engineering and assurance services. This is delivered through its unique Global Network Delivery Model™, recognized as the benchmark of excellence in software development. A part of the Tata group, India's largest industrial conglomerate, TCS has over 389,000 of the world's best-trained consultants in 46 countries. The company generated consolidated revenues of U.S. $17.6 billion for year ended March 31, 2017 and is listed on the BSE Limited and National Stock Exchange of India Limited. For more information, visit us at www.tcs.com. To stay up-to-date on TCS news in North America, follow @TCS_NA. For TCS global news, follow @TCS_News.