Tata Consultancy Services Partners with American Red Cross to Support Disaster Relief Efforts
Pledge of $500,000 Will Enable Red Cross to Prepare and Respond to Disasters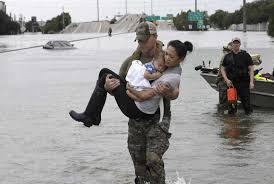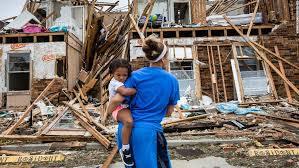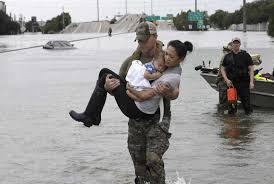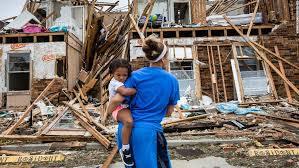 October 13, 2017 /3BL Media/ -- The American Red Cross announced that Tata Consultancy Services (TCS), (BSE: 532540, NSE: TCS) a leading global IT services, consulting and business solutions organization, has pledged $500,000 to support Disaster Relief through the Annual Disaster Giving Program (ADGP). The pledge is in response to damage caused by Hurricane Harvey, Irma and Maria.
Through the years, more than 4,000 TCS employees have contributed to the company match program during several recovery and rehabilitation efforts, and more than 1,000 employees pledged support in the wake of the latest hurricanes. The Annual Disaster Giving Program gift of $500,000 will help the Red Cross to immediately respond to disasters big and small, aid families during the recovery process and help communities prepare for the next possible emergency.
"We stand in solidarity with the victims of the recent storms and countless other crises, and are committed to helping communities recover. This donation continues our long-standing partnership with the Red Cross and its enduring legacy of leading responses in times of crisis," said Surya Kant, President of TCS North America, U.K. and Europe. "As a global technology leader, we support businesses by devising innovative solutions that improve sustainability and resilience. Similarly, we hope this donation will assist the Red Cross with effective and efficient disaster recovery."
"The American Red Cross relies on the generosity of our volunteers, donors and partners to fulfill our lifesaving mission," said American Red Cross President and CEO Gail McGovern. "Thanks to the support of Tata Consultancy Services and other ADGP companies, the Red Cross can immediately respond to the needs of people affected by disasters whenever and wherever they strike."
Each year, the Red Cross responds to nearly 64,000 disasters across the country, including home fires, hurricanes, floods, earthquakes, tornadoes, and wildfires. Red Cross services are provided to people in need of assistance at no cost and regardless of income, through the generosity of Red Cross donors.
Since August, Red Cross volunteers have sprung into action to respond to a string of crises—from major hurricanes impacting eight states and two U.S. territories to wildfires in the West. For Hurricanes Harvey, Irma and Maria, as of September 27, the Red Cross has authorized more than $190 million in direct financial assistance to help more than 477,000 Texas households. In the last five weeks, along with community and government partners, we have provided more than 1.2 million overnight stays in emergency shelters, which were opened in eight states, Puerto Rico and the U.S. Virgin Islands. The Red Cross has also provided more than 6.4 million meals and snacks and 2.9 million relief items to people in need.
Other members of the Annual Disaster Giving Program at the $500,000 level include major leading companies such as: Altria Group; American Express; Aon; Boise Paper; Capital One; Cisco Foundation; Citi Foundation; Darden Restaurants, Inc. Foundation; Discover; Edison International; Energy Transfer/Sunoco Foundation; Farmers Insurance; Ford Motor Company; Humble Bundle; International Paper; John Deere Foundation; Johnson Controls; LabCorp; McDonald's Corporation; Medtronic Foundation; Meijer; Merck Foundation; Mondelēz International Foundation; Procter & Gamble Company; Reynolds American Foundation; Ryder; Southwest Airlines; TD Ameritrade; The TJX Companies, Inc.; United Airlines; and Wells Fargo.
Individuals can help people affected by disasters by making a gift to American Red Cross Disaster Relief. Donations to Disaster Relief enable the Red Cross to prepare for, respond to and help people recover from disasters big and small. Visit redcross.org, call 1-800-REDCROSS or text the word REDCROSS to 90999 to make a $10 donation.
About Tata Consultancy Services Ltd (TCS)
Tata Consultancy Services is an IT services, consulting and business solutions organization that delivers real results to global business, ensuring a level of certainty no other firm can match. TCS offers a consulting-led, integrated portfolio of IT, BPS, infrastructure, engineering and assurance services. This is delivered through its unique Global Network Delivery Model™, recognized as the benchmark of excellence in software development. A part of the Tata group, India's largest industrial conglomerate, TCS has over 385,000 of the world's best-trained consultants in 46 countries. The company generated consolidated revenues of U.S. $17.6 billion for year ended March 31, 2017 and is listed on the BSE Limited and National Stock Exchange of India Limited. For more information, visit us at www.tcs.com. To stay up-to-date on TCS news in North America, follow @TCS_NA. For TCS global news, follow @TCS_News.
About the American Red Cross
The American Red Cross shelters, feeds and provides emotional support to victims of disasters; supplies about 40 percent of the nation's blood; teaches skills that save lives; provides international humanitarian aid; and supports military members and their families. The Red Cross is a not-for-profit organization that depends on volunteers and the generosity of the American public to perform its mission. For more information, please visit redcross.org or cruzrojaamericana.org, or visit us on Twitter at @RedCross.