Taproot Foundation Launches New Resource to Meet the Evolving Needs of Nonprofits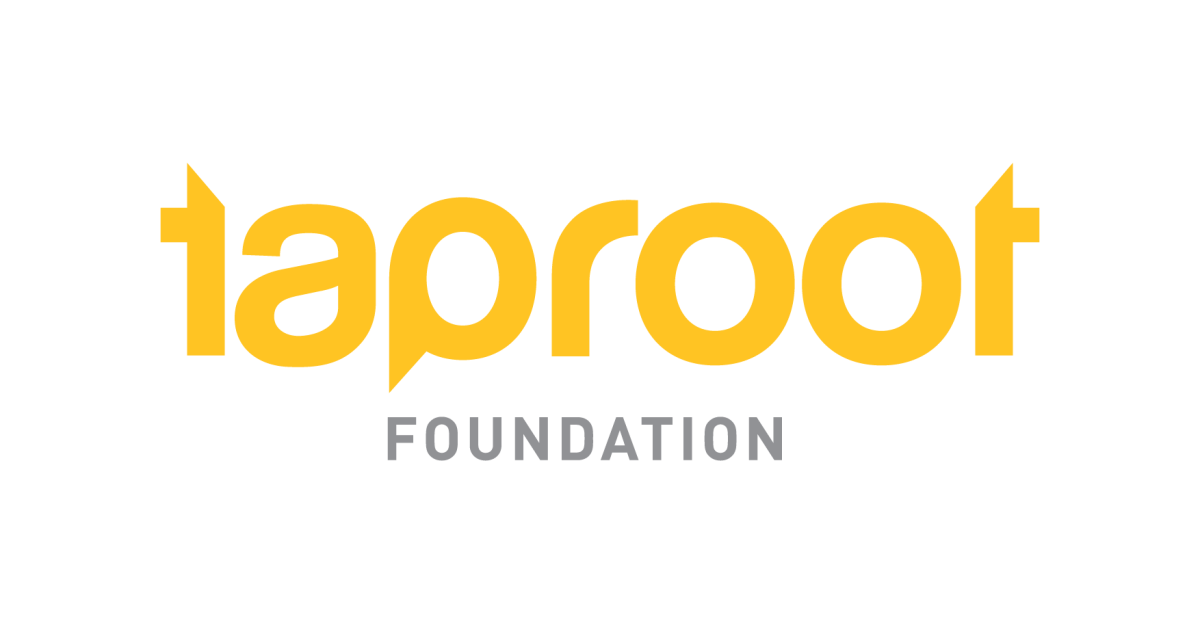 OAKLAND, Calif., September 6, 2017 /3BL Media/ - The nature of how nonprofits serve their communities is changing, and the Taproot Foundation is stepping up to meet the challenge with its new program: Taproot Team Projects.
Taproot recognizes that most organizations tackling social problems don't have access to the marketing, design, technology, HR, or strategic planning resources they need. After more than 15 years of providing a set catalog of pro bono projects through its award-winning Service Grant program, Taproot is drawing on the lessons learned and established best practices to replace its popular offering with shorter, more flexible projects. This new program provides nonprofits with a fully customized project and a streamlined schedule of 12 – 15 weeks, all with a team of 4 – 6 industry experts who volunteer their time and skills pro bono.
"We've worked with organizations on a wide variety of challenges over the years and know that no two organizations are the same," says Lindsay Firestone Gruber, Taproot's Chief Programs Officer. "This program ensures that we can leverage pro bono expertise in a way that's tailored to an organization's needs, customized to find the right solution to their challenge, and with a quicker turnaround to support them. We're excited to help more resource-constrained social change organizations experience pro bono service as a real a game-changer, no matter the obstacle."
The impact of Taproot's latest program has already been felt by nonprofits who participated in the initial pilot phase. "Taproot's new program was such an amazing gift to Kweli Journal," notes Laura Pegram, the organization's Executive Director. "We hit the ground running back in January, and four months later, we have a new strategic plan in hand and a crystal clear vision for the future. What's more, we have a map for the next 18 months. As an ED who is accustomed to wearing far too many hats, this map was a major shift and the results were immediate."
Pro bono consultants are also quick to call out the new program's streamlined approach. Taproot volunteer Rick Fleischman, who served as the lead pro bono consultant on six projects under the previous Service Grant program, says that "as a Project Lead, I want to get a project up-and-running quickly and produce prompt, reliable results for our nonprofit client. The new shorter and more flexible program allowed us to craft a Taproot project specifically around the needs of the [organization]… All in all, this new approach allowed us the flexibility we needed to deliver better results more quickly than ever before."
Program details:
The new Taproot Team Projects program will initially be available to nonprofits in New York City, Chicago, Los Angeles, and the San Francisco Bay Area beginning in October. Organizations will be connected with a team of 4 – 6 skilled volunteers for projects in the areas of marketing, HR, technology, and strategy. Projects will last 12 – 15 weeks, and applications will be accepted every two months (October, December, February, April, June, and August). Details can be found here.
About the Taproot Foundation
Taproot Foundation, a U.S. based nonprofit, connects nonprofits and social change organizations with passionate, skilled volunteers who share their expertise pro bono. Taproot is creating a world where organizations dedicated to social change have full access—through pro bono service—to the marketing, strategy, HR, and IT resources they need to be most effective. Since 2001, Taproot's skilled volunteers have served 4,600 social change organizations providing 1.5 million hours of work worth over $160 million in value. Taproot, a national organization, has offices in New York City, San Francisco Bay Area, Los Angeles, and Chicago and leads a network of global pro bono providers in over 30 countries around the world. 
www.taprootfoundation.org @taprootfound