Symantec and YearUp Mentor Young Adults to Move Into Meaningful Careers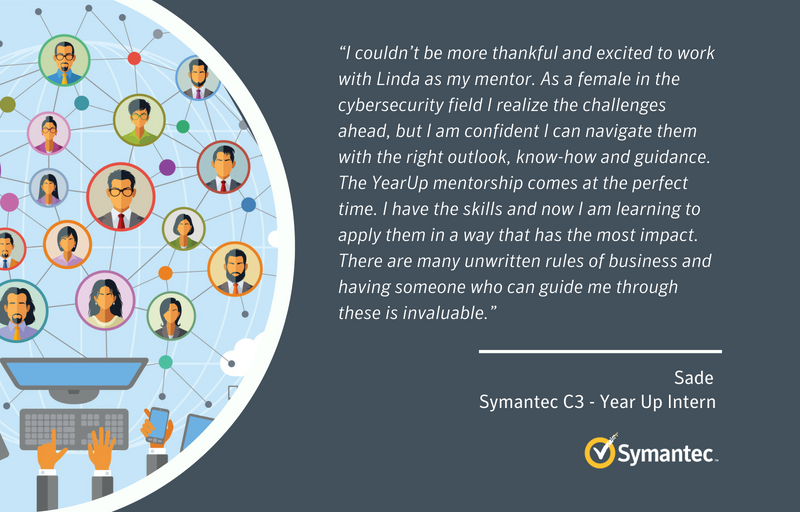 A partner of Symantec's flagship corporate responsibility initiative the Symantec Cyber Career Connection (Symantec C3), YearUp is one organization looking to bridge this "opportunity divide" by "enabling young adults to move from minimum wage to meaningful careers in just one year".
A leading educational nonprofit, YearUp provides urban young adults a variety of personal and professional development resources to empower them to reach their potential through professional careers and higher education. Focusing on both personal and professional development, a key offering of YearUp's program is mentorship. Symantec's Herndon office is now taking part in YearUp Baltimore's mentorship program, to provide industry relevant mentors for cyber security students enrolled in the program.