Sustainability in Action: A Homeowner in Tennessee Maximizes Energy Efficiency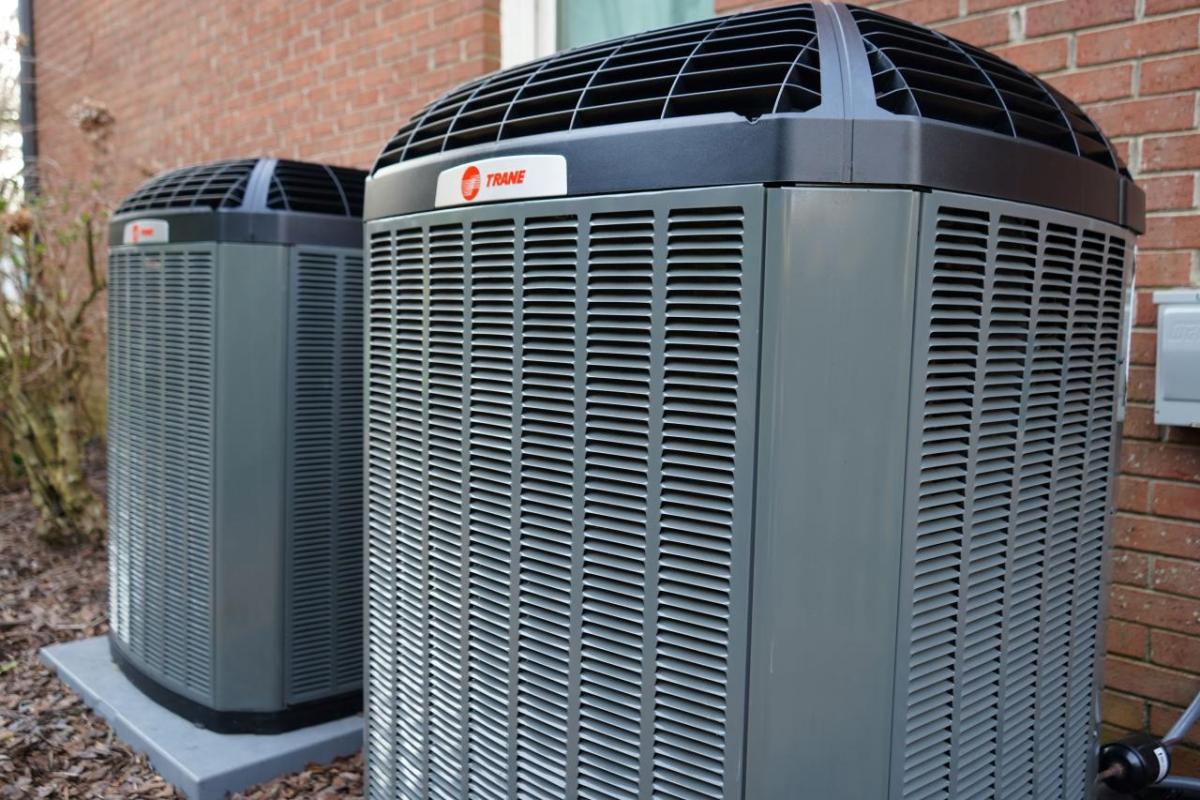 We're helping solve our customers' big challenges by innovating and delivering solutions that are better for their business—and for the environment.
Project At-a-Glance:
The opportunity: Don wanted to maximize efficiency and future energy savings when replacing his outdated HVAC units.
The solution: A top-of-the-line efficient HVAC system from a local Trane Residential dealer, including XV20i TruComfort™ variable speed heat pumps paired with the Trane ComfortLink® II XL1050 Thermostat.
Sustainability outcomes:
Reduced energy costs by approximately $200/month
Reduced energy demand
Eliminated noise pollution
When Don's aging HVAC units became so noisy they were waking him up at night, he knew it was time for an upgrade. A U.S. Air Force veteran and Federal Aviation Administration (FAA) retiree, Don owns a beautiful three-story home nestled in a peaceful wooded area in Memphis, Tennessee. The outdated units were struggling to keep up with hot and humid Memphis summers, and his monthly electric bill was steadily increasing. Don recognized that by investing in quieter, more sustainable units, he could use advanced heating and cooling technologies to maximize energy efficiency—and save money in the long run.
Because of his previous experience with their products, Don looked to Trane® for a comprehensive solution.
Heat Pumps for Sustainable Comfort
Don worked with a local Trane Residential dealer to find the right solution. Considering the size of Don's home, as well as the goal of increased energy efficiency and savings, the team at Infinity Heating and Air Conditioning proposed a top-of-the-line efficient HVAC system that included two XV20i TruComfort variable speed heat pumps paired with two Trane ComfortLink® II XL1050 thermostats.
After exploring all the options, Don chose the heat pump with the variable compressor because it was the most efficient. He knew this was his lifelong home, so he was ready to make an initial investment to get more cost savings in the long term.
Instead of generating heat by combusting fossil fuels, heat pumps are an efficient, electric alternative for heating and cooling. Using about half the energy of a traditional system, they move heat from one place to another, transferring heat from the outdoors to warm a house, or removing heat from the indoors to cool it.
Trane's XV20i TruComfort heat pumps have the added advantage of variable speed technology, allowing the system to adjust its speed to match the home's current heating and cooling needs. Each unit works only as hard as it needs to and often at lower, more efficient and quieter speeds.
With a Seasonal Energy Efficiency Ratio (SEER) of 20, well above the state requirement of 14, Don's new units are even more energy-efficient, requiring less total energy to operate.
The Value of Efficiency
After the units were installed, Don couldn't believe the difference in noise levels. "I do not even hear them at all," he says. "I have to put my ear down on it to hear if it is running."
Upgrading to Trane's Trane ComfortLink® II XL1050 thermostats also allows Don to optimize energy efficiency and comfort controls, and easily adjust his home's temperature from miles away. While out of state, he noticed snow was in the forecast in Memphis. Simply by adjusting the controls on his smartphone, he could change the temperature in his home, keeping his family warm and cozy from miles away.
For Don, the upfront investment in his new system was well worth it. Not only is he sleeping better, but he also reports an average energy savings of $200 per month. The impact was so significant, he was inspired to install LED lighting and make energy-efficient upgrades to his hot water heater, as well.
"The older I get, the more I look back and think I should have spent a little extra money to get the more efficient equipment sooner," reflects Don. "You can save so much more money in the long run—it really is worth it."