Sustainability Academy Readying Practitioners for Climate Change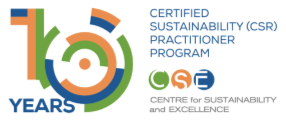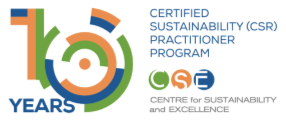 CHICAGO, October 11, 2018 /3BL Media/ - The Sustainability Academy is CSE's global initiative to offer affordable, specialized, online education in the field of Sustainability and Corporate Responsibility.
Of particular relevance today is the Certificate on Carbon Reduction Strategy.  The IPCC's latest report finds that if greenhouse gas emissions increase by 1.5C by 2040 (down from the previous fear of 2C), the world can expect inundating coastlines and intensifying droughts and poverty. 
The Sustainability Academy has set the ambitious goal to train 100,000 sustainability professionals by 2020, in time to make a positive impact.  It is designed to help professionals, entrepreneurs and graduates keep up to date with current legislation, global trends and best practices. 
Based on his work with the Sustainability Academy, the Silicon Valley Community Foundation, the largest community foundation in US and globally, honored Nikos Avlonas, president of CSE, as 2018 Practitioner of the Year for Corporate Responsibility, together with Google, Inc., winner of the corporate award.
Training is critical to corporate and organizational success as detailed in Sustainability Magic Bullet: Invest  in Training!.  Already, more than 5,000 learners from 30 countries and various sectors have taken part in CSE certified trainings. With a critical mass of sustainability practitioners, CSE envisions deep change, enabling corporations, municipal and community organizations to apply principles such as the United Nations Sustainable Development Goals (SDGs).
Instilling a common language and understanding helps integrate sustainability in all aspects of corporate and institutional functions.  Other specialized online programs include:
For more information about the Sustainability Academy or group programs, contact sustainability@cse-net.org.