Practical Sustainability (ESG) Strategies
The new edition is here to provide practical guidance about moving towards a Sustainable Economy.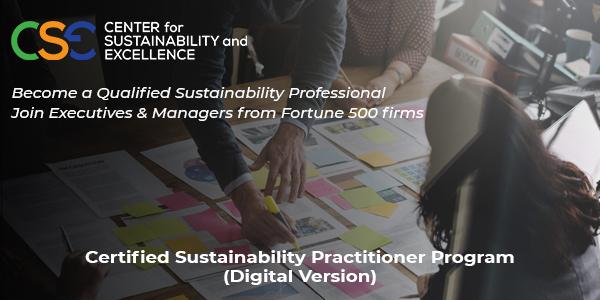 June 10, 2020 /3BL Media/ - Now more than ever, Practical Sustainability Strategies: How to gain a competitive advantage (Wiley, 2nd Edition, 2020) is needed to guide corporations and sustainability practitioners through the COVID-19 challenges and the new reality.  Whether dealing with a volatile supply chain or understanding the pressures on limited resources, managing sustainability offers important lessons moving forward.
 
The revised and updated second edition is filled with proven strategies and tools for organizations to integrate sustainability holistically into their business models achieving high ESG impact.  The book defines strategies, provides tools for measuring and reporting, explains ESG Rating and presents illustrative case studies and teaching material.
 
Used by several business schools around the globe, Practical Sustainability Strategies has been updated to include the circular economy, the sharing economy, adaptation, resilience and strategies to fight climate change. This new edition also highlights the UN Sustainable Development Goals.  The first edition became a bestseller, read by thousands of Sustainability and other professionals who want to make the change in our planet and was also used by graduate programs in US, Europe and Asia.
 
Co-author of the book  Nikos Avlonas is a recognized leader in Corporate Sustainability (ESG) and Social Entrepreneurship,  founder and President of the Centre for Sustainability & Excellence (CSE), working in North America, Europe, MENA and Asia with 20 years experience in Advising several Fortune 500 firms and other organizations via CSE. He is the winner of the 2018 Silicon Valley Community Foundation Practitioner of the Year and the PR Newswire 2017 CSR Professional of the Year. Nikos is a visiting professor at UIC and  Athens University of Economics and Business.
Since 2009 Nikos and his team have  created  the Certified Sustainability Practitioner Program which is the leading program  globally for qualifying Sustainability(ESG)  Professionals with participation from 3,000 Sustainability Managers and 90% of the FT 500 firms from 65 countries so far. The new edition of book is part of the Sustainability Practitioner Program.
About the Certified Sustainability Practitioner Program 
Advanced certified education on Sustainability  and Corporate Responsibility, ESG and Circular Economy for professionals and leaders who want to maximize their company's impact and become qualified with the latest knowledge in the field.  More than 90% of FORTUNE 500 senior managers and VPs have attended our program and joined over 1900 Certified Sustainability Practitioners from over560 countries all over the world.
https://cse-net.org/all-trainings/
About the Center for Sustainability and Excellence (CSE)
CSE specializes in global sustainability consullting  and training. Clients include organizations such as NASA and World Bank, and Fortune 500 companies such as Walmart, Lloyds Banking, Coca Cola, Oracle, Shell, and ABM  Services and web tools track evolving standards and frameworks such as SASB, Global Reporting Initiative (GRI), CDP, Green House Gas Protocol, Dow Jones Sustainability Index and others.  They include Materiality Assessment, Sustainability Strategy, External Verification and Assurance, SROI and Stakeholder Engagement, Carbon Reduction and Life Cycle Analysis, Green Buildings and Events.  CSE is accredited by CMI and is a GRI organizational stakeholder. CSE  has trained over 6,000 Sustainability Professionals from the Americas, Europe, Asia and the Middle East through on-site, online and group training. 
www.cse-net.org
 
Contact
CSE: www.cse-net.org
Korina Kathrefta : Sustainability@cse-net.org
Phone: 3122146464
Facebook
Twitter
LinkedIn