Supporting Local Communities Through Second Annual Global Legal CARES Day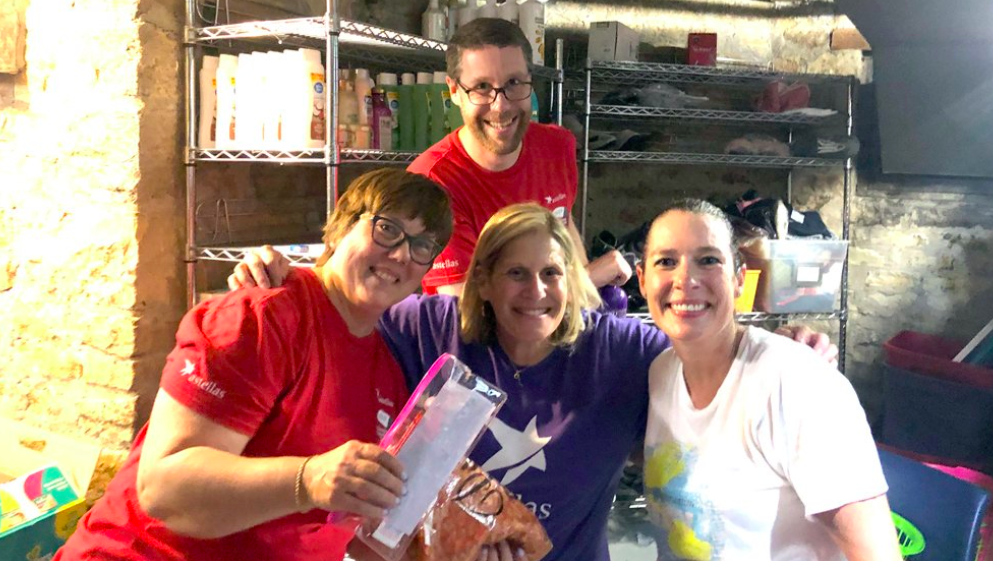 In May, Astellas celebrated its second annual Global Legal Community Advocacy, Representation and Service (CARES) Day. Globally, employees from the Legal and Intellectual Property (IP) departments gave back to their local communities through volunteerism and pro bono legal advice in a series of events throughout the month of May.
This activity complements the company's annual day of service, Changing Tomorrow Day. The Legal CARES initiative began in January 2017, offering Astellas Legal and IP employees the opportunity to volunteer in the local community and provide pro bono legal services to those who need it most.
In the U.S., Legal and IP employees left the office for the afternoon to serve underserved women and children at the YWCA Evanston/North Shore in meaningful ways. One group provided a pro bono workshop on site with the Legal Assistance Foundation to help domestic violence survivors complete court applications. Other volunteers spent the day sorting, organizing and working at the resale shop. Proceeds from the shop provide much-needed ongoing support to the YWCA shelter for survivors of domestic violence and the services it provides for women and their children.  Another team of Astellas employees beautified the YWCA women and children's shelter with Spring landscaping and cleaning of the facilities where these families stay.  
"The Astellas team's efforts brightened the lives of women and children who YWCA Evanston/North Shore is here to help serve," added Trimmy Stamell, Director, Corporate & Foundation Relations, YWCA.  "These clients come to us often emotionally or physically traumatized. Empowering them to secure their rights, ensuring a comfortable setting and providing them resources to allow them to get safe and become self-sufficient is central to our mission." 
In addition to Legal CARES and Changing Tomorrow Day, all full-time employees in the U.S. receive five volunteer time off days annually to volunteer with local organizations. To read more about Astellas' commitment to volunteerism and Corporate Social Responsibility, see the Astellas Americas CSR Report Card.