"Superfood" Moringa Transforming Lives of Female Farmers Around the World
Nutrient-rich moringa plant becomes superfood sensation while creating work and reducing malnutrition among farmers in West Africa and around the world.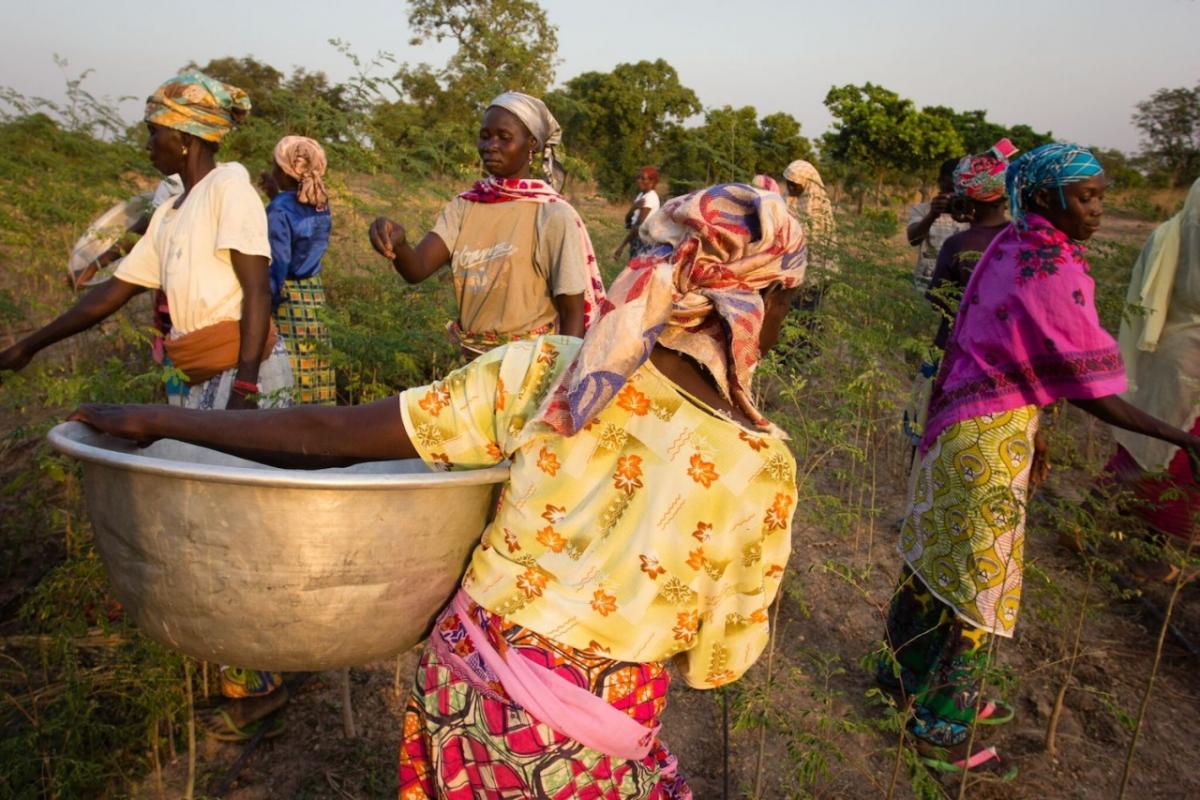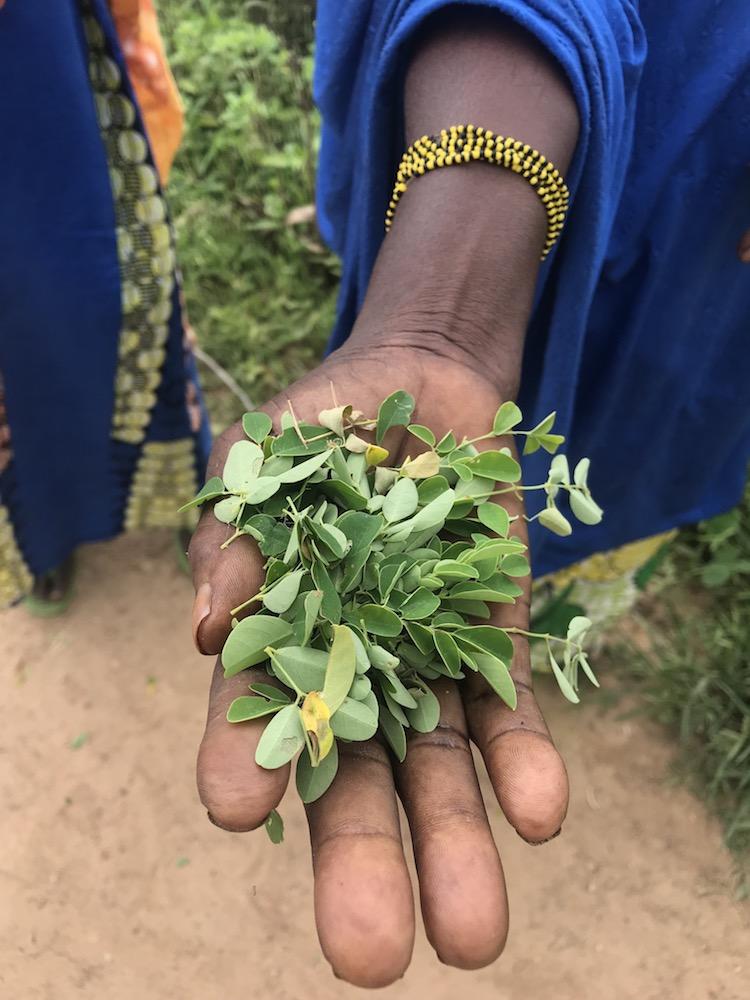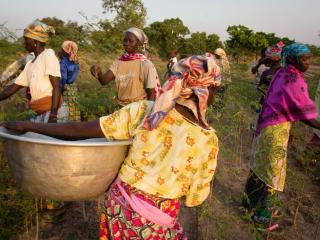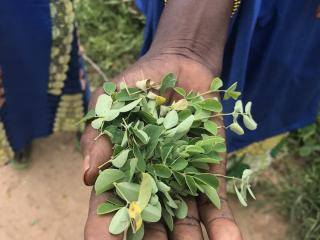 OAKLAND, California, October 15, 2018 /3BL Media/ – With its line of moringa-based health foods, American Kuli Kuli Foods is improving the lives of female farmers by providing job opportunities and improving nutrition in 13 countries around the world. The new Business Call to Action member, which joins the inclusive business platform today, has committed to add an additional 500 women to its 1500-person strong supply chain and to plant five million moringa trees by 2020.
Launched in 2008, BCtA aims to accelerate progress towards the Sustainable Development Goals (SDGs) by challenging companies to develop inclusive business models that engage people with less than US$10 per day in purchasing power (in 2015 dollars) as consumers, producers, suppliers and distributors. Over 200 companies, ranging from multinationals to social enterprises, and working in 68 countries, have responded to the BCtA by committing to improve the lives and livelihoods of millions in developing countries through access to markets, financial services, affordable healthcare, water and sanitation, education and other critical services.
In West Africa, 18 million people are underfed and 55 per cent of the population live on less than US $1 a day. Malnutrition weakens communities, limiting individuals' capacity to work. Yet small-holder farming communities have traditionally overlooked the local moringa oleiferaplant and its nutrient-rich properties of iron, calcium, antioxidants and proteins as both a source of food and income potential.
 
Kuli Kuli Foods, founded by former Peace Corps volunteer Lisa Curtis, saw an opportunity to both create a niche healthfood product and reduce malnutrition among these communities. To date, Kuli Kuli has developed an organic moringa supply chain in three countries, planted over one million moringa trees and provided more than US $1.5 million in income to over 1,000 moringa farmers and women's cooperatives.
 
The company sells Pure Moringa Powder, Green Smoothie Mixes, Energy Bars and Green Energy Shots in over 7,000 leading supermarkets across the US. As demand grows, so too does the supply of moringa leaves, and the need for the sustainable farming work providing economic opportunities for developing communities.
 
The social impact of the Kuli Kuli operation extends beyond income increases for women at the Base of the Economic Pyramid. The company also tackles malnutrition by educating its farmers about moringa's health benefits, and ensures households of the suppliers can access the products for themselves.
 
"While working as a Peace Corps volunteer in West Africa, I found that local women saw no reason to grow moringa when there was no market demand. In the US there are millions of health-conscious people looking for all-natural ways to nourish their busy lifestyles, just as there are a billion people around the world just looking for nourishment to survive," CEO Lisa Curtis said.
 
To ensure that Kuli Kuli's supply chain helps to improve nutrition and livelihoods for its farmers, it partners with nonprofits to pay fair wages and educate locals on the nutritional value of moringa. 
 
"An impressive start-up company blending consumer packaged goods and social good, Kuli Kuli has already improved the incomes of around 1000 women in three countries. The company is doing its part to push the Sustainable Development Goals forward by reducing hunger and poverty, bettering gender equality, and helping the environment by planting more moringa trees," said Head of BCtA Paula Pelaez.
 
For further information: 
aimee.brown@undp.org
 
BCtA membership does not constitute a partnership with its funding and programme partners, UNDP or any UN agency.
 
About Business Call to Action (BCtA): 
Launched at the United Nations in 2008, BCtA aims to accelerate progress towards the Sustainable Development Goals (SDGs) by challenging companies to develop inclusive business models that offer the potential for both commercial success and development impact. BCtA is a unique multilateral alliance between key donor governments including the Dutch Ministry of Foreign Affairs, Swedish International Development Cooperation Agency (Sida), Swiss Agency for Development and Cooperation, UK Department for International Development, and the United Nations Development Programme — which hosts the secretariat. For more information, please visit www.businesscalltoaction.org or on Twitter at @BCtAInitiative.
 
About Kuli Kuli Foods: 
Kuli Kuli is the leading moringa brand in the US and was founded by Lisa Curtis after she discovered the wonders of moringa during her time as a volunteer in the Peace Corps in Niger, West Africa. As it turns out, moringa is one of the most nutritious plants on the planet, even more nutritious than kale. Kuli Kuli sources only the highest quality moringa. The company is proud to partner with family farmers and women-led farming cooperatives in developing countries to provide economic opportunities, and has partnered with the Clinton Foundation to help with the reforestation of Haiti. To date, Kuli Kuli has planted more than 1 million moringa trees and supported over 1,000 women and smallholder farmers to help them earn a sustainable living. To learn more about Kuli Kuli, visit www.kulikulifoods.com