Sunny Verghese Appointed as WBCSD Chair for 2018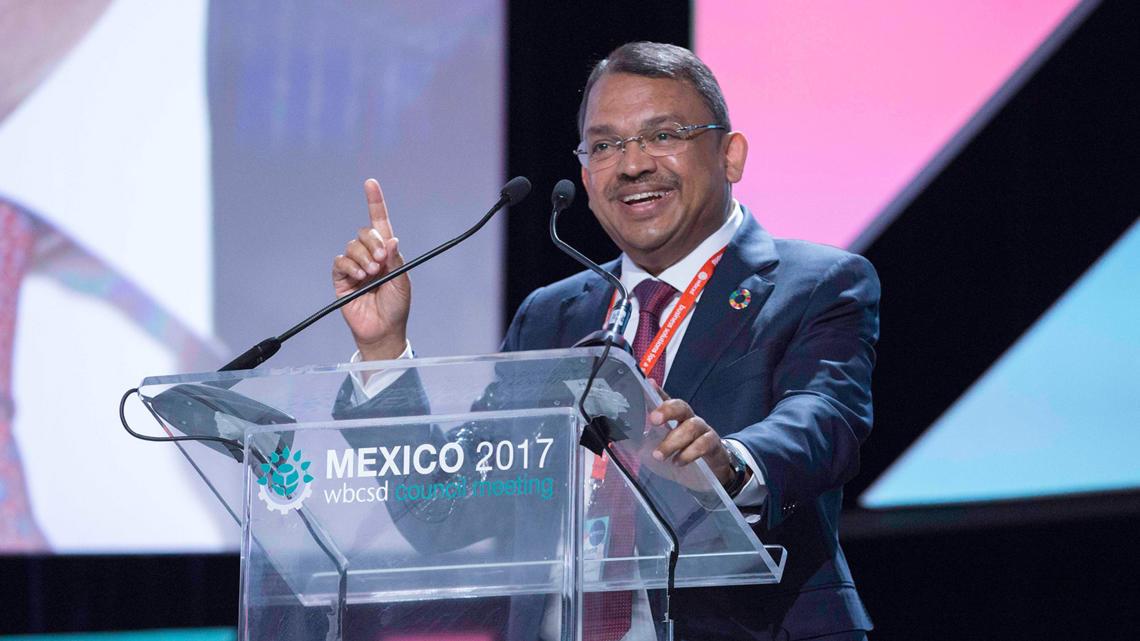 The World Business Council for Sustainable Development today announced that Mr Sunny Verghese, Co-Founder and Group Chief Executive Officer of Olam International, has been appointed as the new Chair of WBCSD. Mr Verghese's term begins on 1 January 2018 for a duration of two years.
The appointment was enacted by a vote from members at the 2017 Annual General Meeting of WBCSD, held today during the organization's Council Meeting taking place in Mexico City.
Mr Verghese will succeed Mr Paul Polman, CEO of Unilever, who has been Chairman of WBCSD since 2014. Mr Polman's term ends on 31 December 2017.
Mr Verghese co-founded Olam in 1989 and leads the company's strategy, planning, business development and management. His external Directorships include the Human Capital Leadership Institute, and former Chair of International Enterprise Singapore.
Mr Verghese is the recipient of numerous awards including the Ernst & Young Entrepreneur of the Year for Singapore in 2008 and Best CEO of the Year 2011 at the Singapore Corporate Awards. He was also awarded the Public Service Medal by the Government of the Republic of Singapore in 2010.
Mr Verghese also serves as a commissioner of the Business and Sustainable Development Commission (BSDC).
A range of additional appointments to the Executive Committee (ExCo) of WBCSD were also made during the AGM:
Ana Botín, Executive Chair, Banco Santander – reappointed as Vice Chair
Jean-Pierre Clamadieu, Chairman of the Executive Committee and CEO, Solvay – appointed as Vice Chair
Masami Yamamoto, CEO of Fujitsu – appointed as Vice Chair
Bruno Lafont - appointed as ExCo member for ArcelorMittal
Takeshi Uchiyamada, Chairman of the Board, Toyota Motor Corporation – reappointed as ExCo member
Yaofeng Cao, Board Director of Sinopec Corp Vice President, China Petrochemical Corporation
Amanda Sourry, President, Foods, Unilever – appointed as ExCo member
Diogo Rodriguez da Silveira, CEO, The Navigator Company – appointed as ExCo member
The terms of these appointments begin on 1 January 2018.
For more information, please contact:
Felicity Glennie-Holmes, Director of Communications
glennie-holmes@wbcsd.org
+41 709 933 3665