Suncor Employees Volunteer at 2023 Arctic Winter Games (AWG)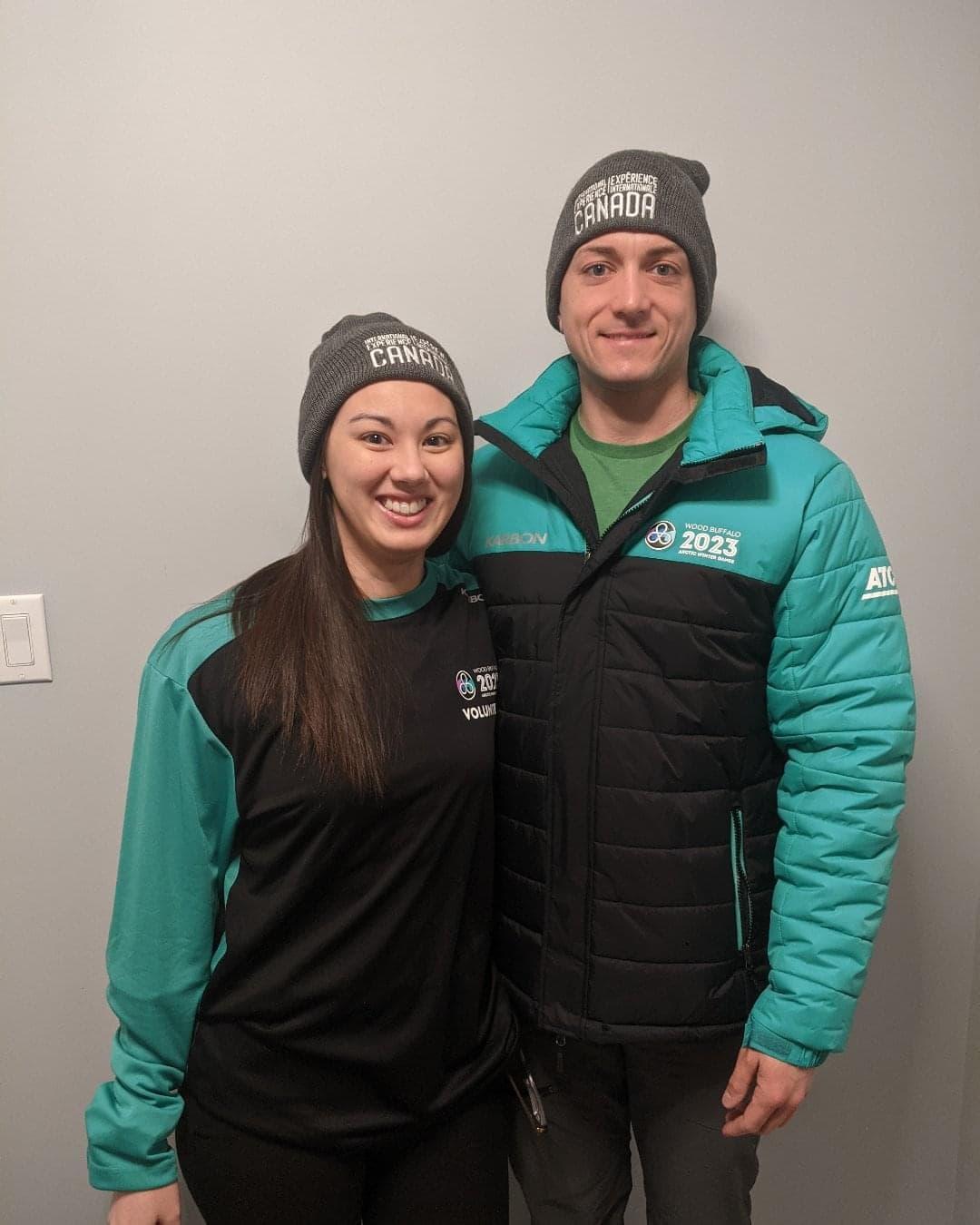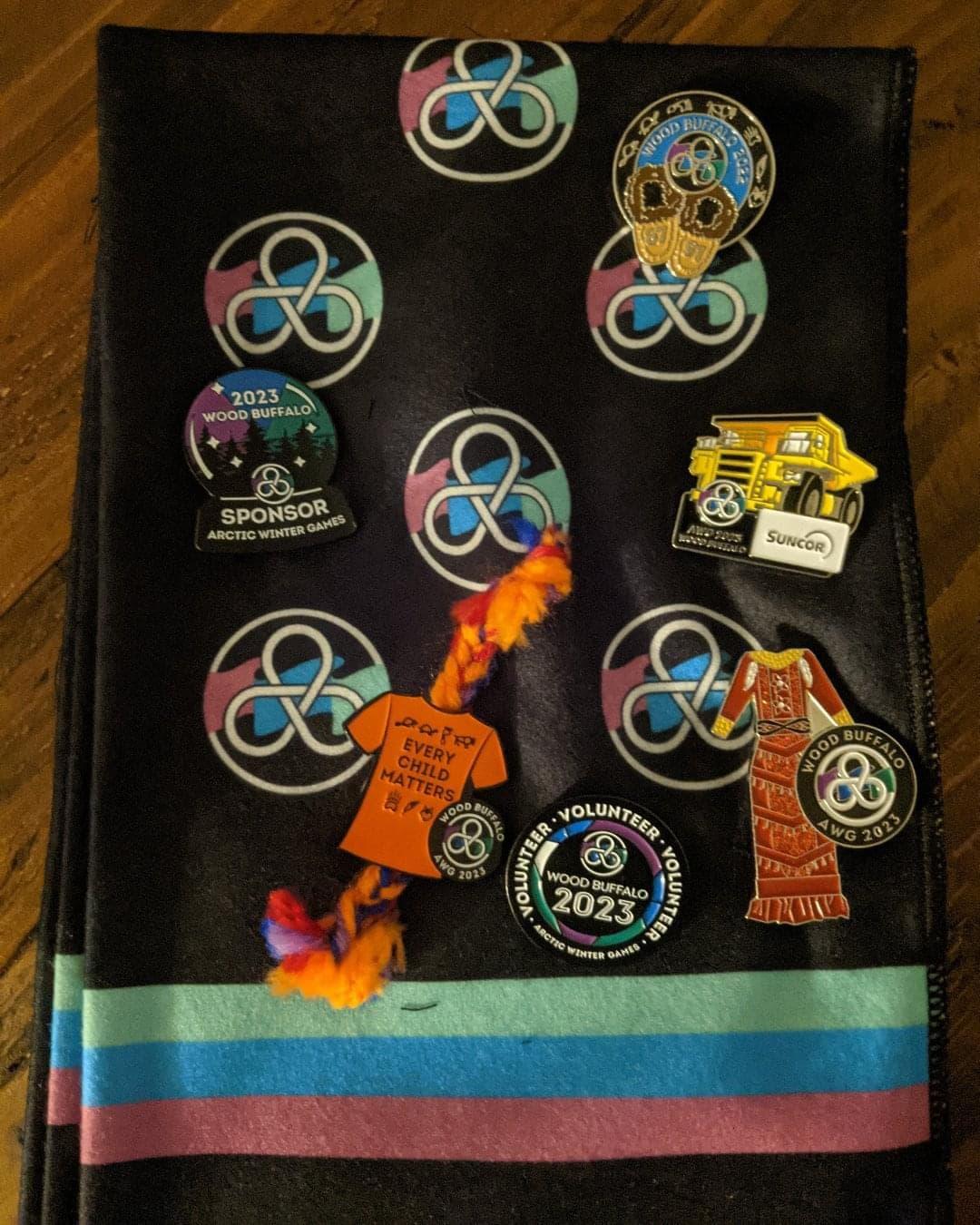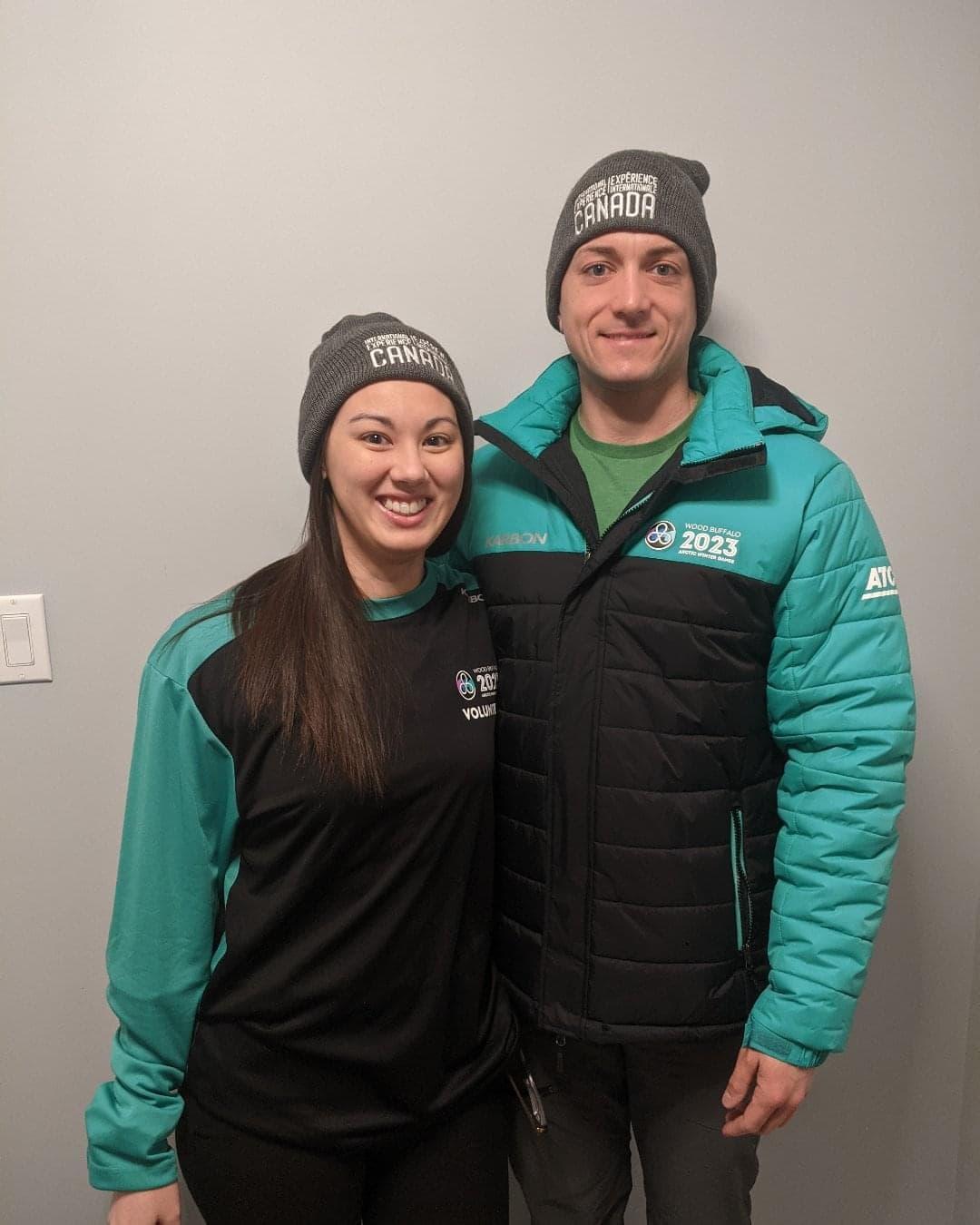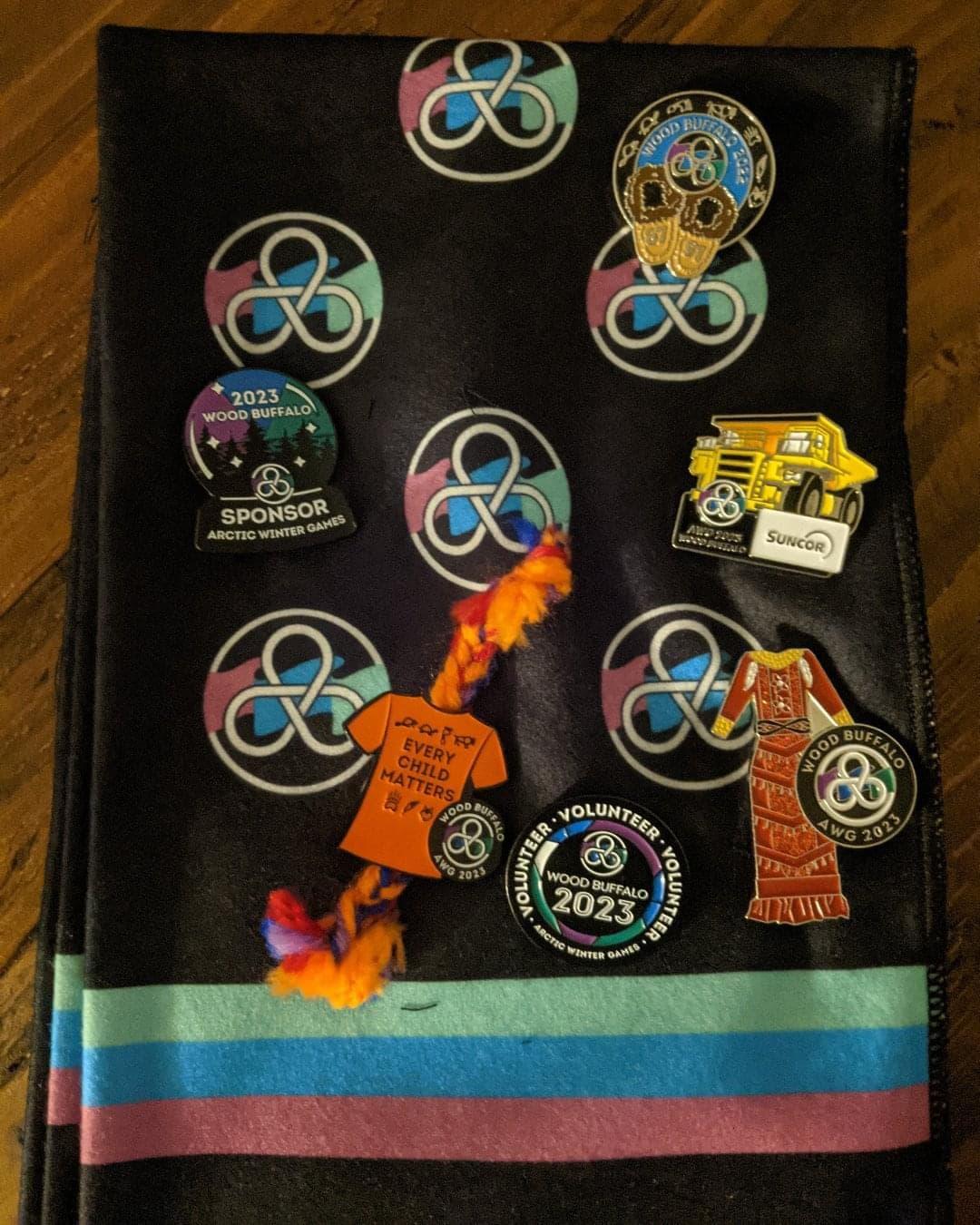 Two athletes sit facing one another on gym mats inside the Suncor Community Leisure Centre, better known as Mac Island by those who live in Fort McMurray, Alta. They don't wear uniforms or protective gear, but they are about to enter a battle of strength and endurance. They lock fingers, brace themselves and begin to pull with all their might as they compete in the finger pull event at the 2023 Arctic Winter Games (AWG).
For Katelyn Fujii and Roderick MacDonald, a husband and wife volunteer duo with the 2023 AWG, watching the finger pull—a traditional Dene game used to strengthen fingers in preparation for the fishing season—was an enlightening experience.
"How would you even train for that?" says Roderick, a contract coordinator in Mining and Upgrading at Suncor's Base Plant. "It was neat to watch these sports that I didn't know existed."
Both the AWG and the Dene Games, which were part of the AWG, attracted 2,000 athletes from countries in the circumpolar north including Alaska, Northern Alberta, Yukon, Nunavut, Nunavik, Northwest Territories, Greenland, Finland and Norway to the Regional Municipality of Wood Buffalo (RMWB) to compete in 21 sports ranging from alpine skiing to two foot high kick.
"It was great to see so many people visit our community and come together for the games," says Katelyn, who is pension coordinator at Suncor and ran the merchandise stores for the games. "One of our merchandise booths was near the front door of the Suncor Leisure Centre, so we saw people's faces light up when they entered the building. Mac Island is an incredible facility and many of the athletes and their families don't have access to such facilities."
Put a pin in it
Pin collecting and trading was a favourite activity among athletes, spectators and volunteers alike. Both Katelyn and Roderick were able to hold on to some unique pins including a Suncor pin.
"The Orange Shirt pin is one of my favourites," explains Roderick. "I went to the Generations of Lost: Healing the Legacy of Residential Schools exhibit. While there, I was given different pieces of string to braid together—I put my Grade 3 friendship bracelet-making braiding skills to the test and learned more about residential schools. Once the braid was done, I was given an Orange Shirt pin to attach to the braid."
While Katelyn didn't take part in the Orange Shirt pin activity, she did visit the exhibition that ran during the games and was surprised to learn how much she didn't know about the long history of residential schools in Canada.
"I know the history of the residential schools, but I didn't realize the depth of that history," she admits. "To have that display lay out the lasting impacts and timelines of everything was a big eye opener for me."
As the 2023 host society, the RMWB incorporated the Truth and Reconciliation Commission's (TRC) Calls to Action into the games. As part of that, a Truth and Reconciliation pin series was created for the games: the TRC pin, Orange Shirt pin and the Red Dress pin were only available at events and activities honouring Truth and Reconciliation.
"From my perspective, the games were really successful," says Katelyn. "The volunteers we encountered were absolutely incredible. You couldn't have asked for a better group of people." And Katelyn, as the merchandise committee chair, would know as she's been working with the games committee for the last three years. Even her dad flew in from Ontario to volunteer for the games.
As seasoned volunteers, Katelyn and Roderick knew their time and efforts supporting the games would be rewarding, but they also came away with something else: education on the national story of the Indigenous athletes' history.
Learn more about how Suncor employees contribute to communities and support the causes that are important to them.