Subaru Loves Cooper University Health Care Subaru Presents Gift Card Bundles as Part of Loves to Care Philanthropic Program
Subaru Loves Cooper University Health Care Subaru Presents Gift Card Bundles as Part of Loves to Care Philanthropic Program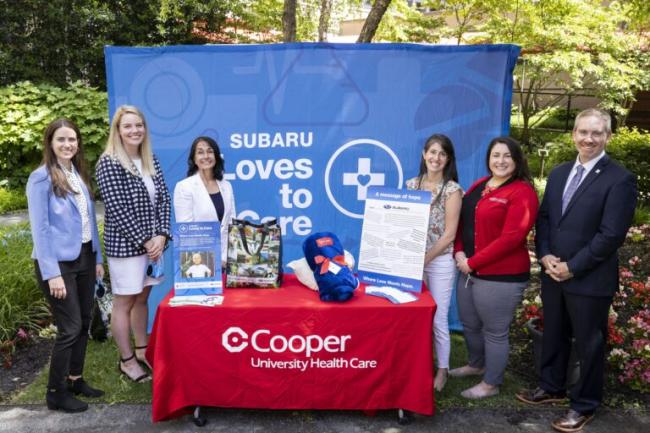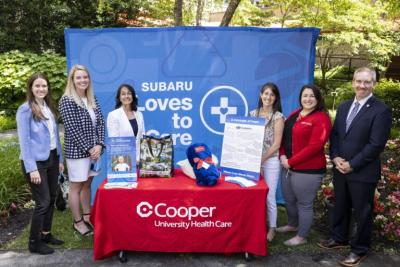 Friday, July 2, 2021 - 8:00am
Representatives from Subaru of America, Inc. presented "thank you" care bundles to support departments at Cooper University Health Care and MD Anderson Cancer Center at Cooper for their outstanding efforts during the pandemic.
Nearly 950 team members in the Environmental Services, Food and Nutrition, Transport, Security and Maintenance departments, along with staff members at MD Anderson at Cooper, received a care package containing numerous gift cards to local retail stores and restaurants as well as transportation vouchers.
"Subaru's generosity to Cooper employees is another great example of how the City's revitalization continues to benefit Camden residents," said George E. Norcross III, chairman of the Cooper Board of Trustees. "I know everyone at Cooper thanks them for these gifts and for being a great neighbor."
"Our neighbor Subaru's continued generosity to our Cooper team and our patients is very encouraging and we are especially grateful for their recognition of the unsung heroes during this pandemic – our support services teams," said Kevin O'Dowd, JD, co- CEO of Cooper.