Spotlight on Paul Gianferrera: Improving Face Shields 4,000 Miles From Home
Spotlight on Paul Gianferrera: Improving Face Shields 4,000 Miles From Home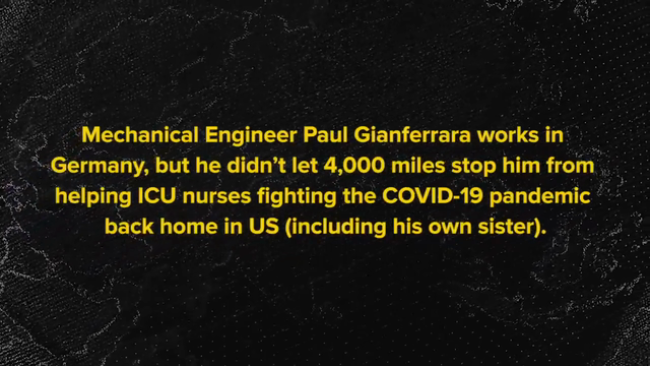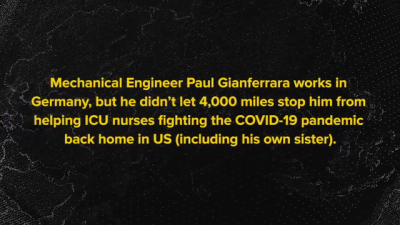 Friday, August 21, 2020 - 10:00am
We are For Those Who Make the World™. It's why we're committed to being active members of the communities where we live and work around the world — even if that means from 4,000 miles away.
Paul Gianferrara grew up with his younger sister and parents in a small Michigan town, a place he and his family continue to call home. But a few years ago, Paul accepted a job on Stanley Engineered Fastening's Breakthrough Innovation team which required him to relocate to Germany.
Back home in Michigan, Paul's sister works as an ICU nurse at a local hospital. At the start of the COVID pandemic, Paul found out the hospital lacked proper PPE. Despite the fact that he was 4,000 miles from home, Paul was determined to help his sister and the hospital — with support from his fellow engineering colleague Christof Clemen, his hometown Robotics Team, and parents.
With a global team assembled, Paul and Christof were able to provide 220 new, and improved, face shields to a hospital in need. We're so proud of Paul and Christof for their ingenuity and selflessness. Both Paul and Christof are true examples of what it means to be For Those Make the World.