Spotlight on Maddy Matta: Stanley Healthcare Employee by Day, ICU Nurse by Night
Spotlight on Maddy Matta: Stanley Healthcare Employee by Day, ICU Nurse by Night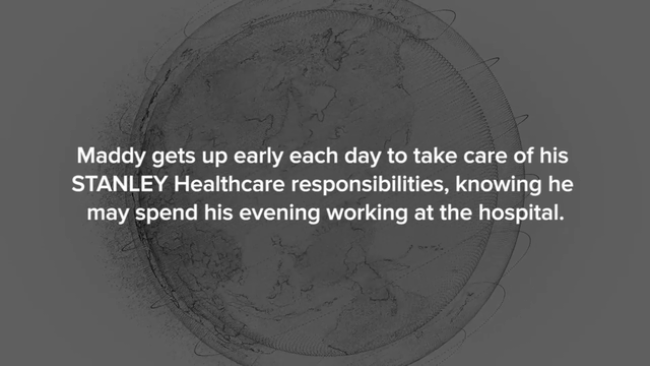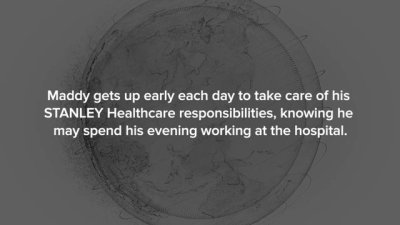 Monday, August 31, 2020 - 10:00am
We are For Those Who Make the World™. Our employees continue to show their commitment to this purpose throughout the COVID-19 pandemic.
Maddy, a member of our STANLEY Healthcare team in Australia, was working as an ICU nurse before joining the company as Regional Sales Consultant. When the pandemic reached Australia, Maddy saw an opportunity to support those who were suffering around him. After having a difficult conversation with his family and his management team, Maddy decided to return to his local hospital and help those in need. Maddy continues to work full-time for STANLEY Healthcare, and is "on-call" for the hospital. Many days he will wake up early to accomplish his work and then head to the hospital at night. Despite the long days, Maddy says, "Someone has to do it. What if it was my father or my mother?"
We're incredibly proud of Maddy, a true example of what it means to be For Those Make the World.