Speaker Interview: Rodolfo Nervi, VP Global Safety, Quality & Sustainability, Bacardi
Speaker Interview: Rodolfo Nervi, VP Global Safety, Quality & Sustainability, Bacardi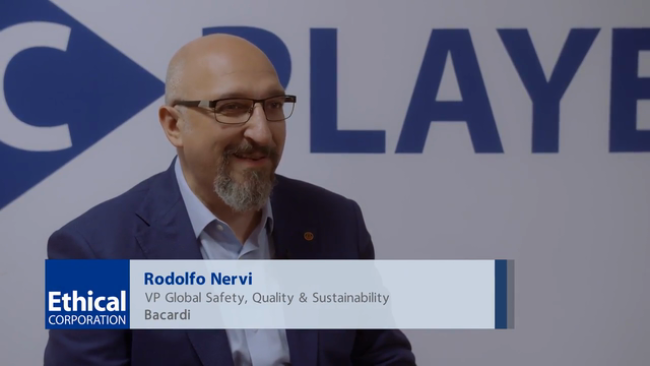 Tuesday, July 23, 2019 - 2:55pm
Rodolfo answers 6 short questions at #RBSEU 2020
You recently announced a goal to be the world's most environmentally responsible spirits company. What does this entail and how will you measure your success?

You are looking to halve your Scope 1 and 2 GHG by 2025. How are you progressing?

What have been the most challenging aspects to meeting this goal? What could others learn?

You've set a target to ensure all packaging is recyclable as part of your net-zero ambition, what are you doing to reduce packaging use?

What do you see as being the single most exciting opportunity for your organisation in 2019?

What's the main benefit for you from attending the Responsible Business Summit?