Social Value & Social Return on Investment (SROI) Accreditation Training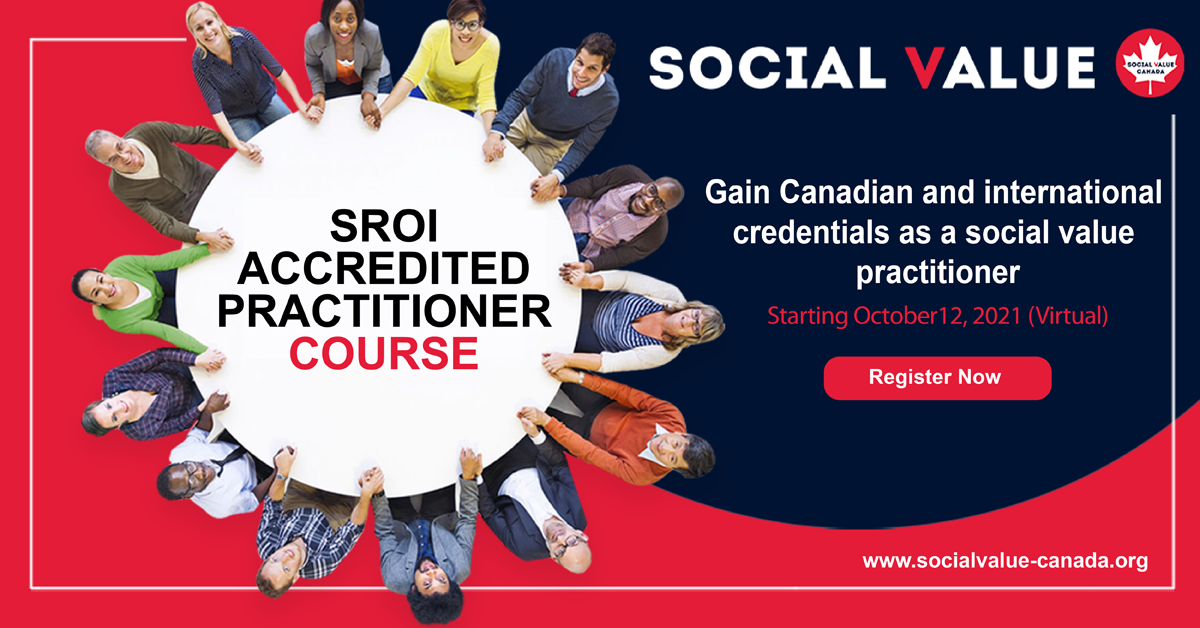 Social Value & Social Return on Investment (SROI) Accreditation Training
October training dates have been added! Click here to register
Social Value & Social Return on Investment (SROI) Accredited Practitioner training is the essential course for all working to achieve the UN Sustainable Development Goals by 2030.  This includes sustainability experts, ESG leads, impact investors, academics, evaluators and charitable, non-profit and social enterprise program leads.  
Social value and SROI training is increasingly sought out by evaluators, program leaders and policy makers at all levels of government, when maximizing citizen wellbeing is a clear priority 

This course has become essential to professionals in social enterprises, charities and social profit organization striving to maximize the impact of their work despite resource constraints.    
Companies seeking to report on their sustainability, ESG, UN SDG and purpose strategies are relying upon this skill development opportunity to result in credible reporting of impact upon stakeholders.    
Organizations presenting themselves as a social and environmental impact supplier will present the value of their approach more emphatically and convincingly.  Decision-makers choosing social purchasing options will be more effective in their decision-making approach. 
"Social value skills are increasingly seen as essential in today's competitive and dynamic marketplace." says Stephanie Robertson, Board Chair of Social Value Canada.  "It becomes an advantage to employers seeking status as an employer of choice as employees seek to apply these skills in their work." 
Those skilled and able to embed social, environmental thinking into core decision-making are well positioned to meet increasing consumer, investor and stakeholder expectations.  Whether focused on ESG, sustainability or effective social service program delivery, social value and SROI training is essential to demonstrate tangible impact.  
For more information visit https://socialvalue-canada.org/ 
Social Value Canada is Canada's professional body for social value. The non-profit memberships network is the Canadian link to Social Value International. Ultimately, we envision a highly-skilled network of professionasl valuing social, environmental and financial outcomes in decision-making and in resource allocation across all sectors and organisations.  Join us. Follow us on Twitter, LinkedIn, and Facebook.  Get involved.