Smart Flower System Creates Electricity for Manufacturing Site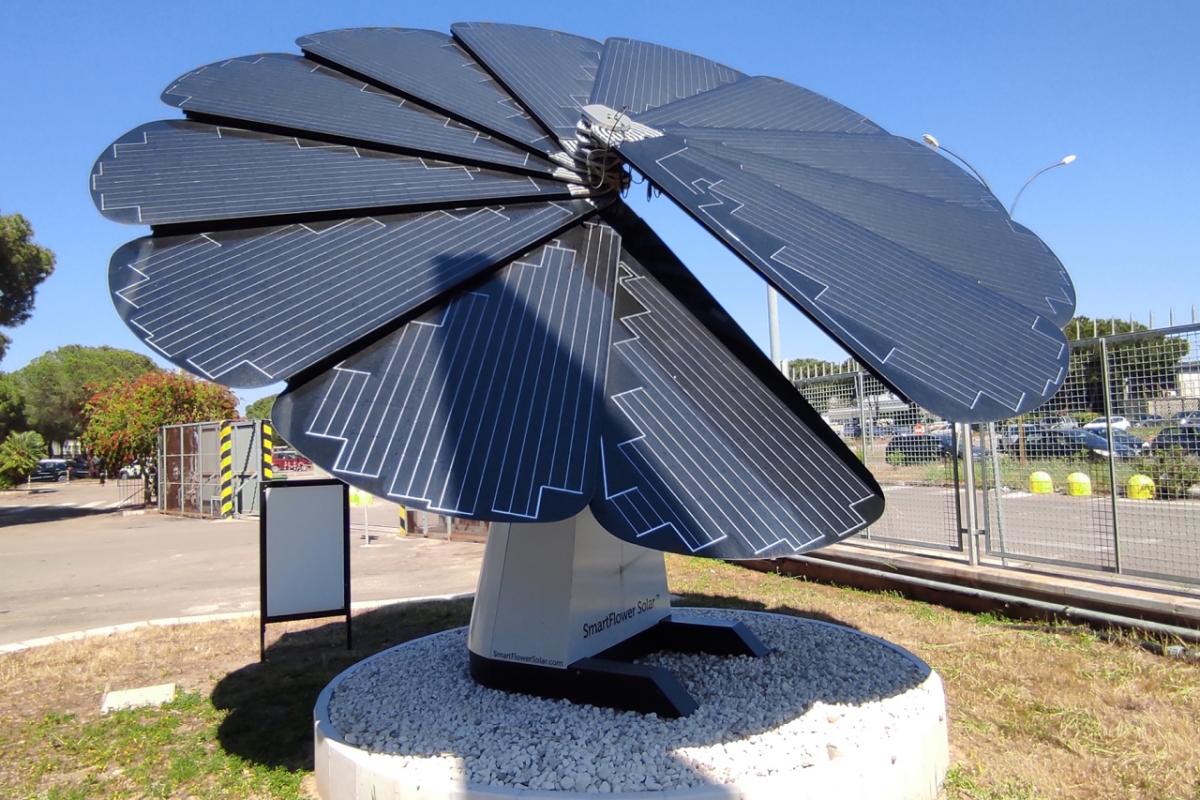 The Smart Flower follows the sun
CNH Industrial's brand CASE Construction Equipment is taking a holistic approach to contributing to the Green Deal goals, from developing low emissions technologies for its machinery, to generating clean energy in manufacturing facilities.
The 'Smart Flower' implemented at CASE's Lecce manufacturing plant is one of the projects developed in the company's European industrial facilities to meet the Company's sustainability targets. Like a sunflower, the Smart Flower's petals track the sun and transform its rays into electricity, contributing to CNH Industrial's sustainability targets to reduce CO2 emissions per production unit worldwide. The energy accumulated by this system at the Lecce plant is being used to provide power to the security entrance building of the facility.
The Smart Flower solar modular fan moves horizontally and vertically at a precise 90-degree angle in response to the sun position, even when it is cloudy. With a surface area of just 18 square meters, the Smart Flower is relatively small, yet it can deliver up to 6,200 kWh per year – more than enough to fulfill the entire electricity requirement of an average household in central Europe. And unlike static photovoltaic systems, which receive optimum sunlight only for a few hours a day, this solar innovation produces electricity from sunrise to sunset, resulting in a 40 percent increase in solar energy output. Smart cooling and self-cleaning functions ensure that the system is completely automatic and easy to manage, and minimises energy loss through heat and contamination.
The Smart Flower system has been installed in other CNH Industrial European plants: Suzzara (Italy), Valladolid (Spain) and Annonay (France).