The Siemens Foundation and Discovery Education Award Roseland Montessori School in Louisiana With $10,000 to Spark the Future of STEM
Title 1 Schools Empowered to Make STEM Dreams Come True from the Annual Possibility Grant Sweepstakes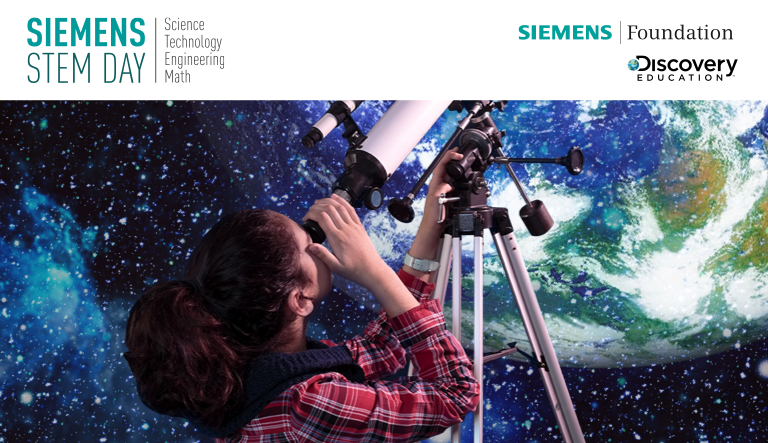 WASHINGTON, July 8, 2020 /3BL Media/ - Tangipahou Parish School System's Roseland Montessori School in Roseland, Louisiana has been awarded a $10,000 STEM education grant as part of 2020 Possibility Grant Sweepstakes. Created by the Siemens Foundation–a leader in advancing STEM workforce training and education initiatives–and Discovery Education, the Possibility Grant Sweepstakes inspires the next generation of STEM leaders by providing critical resources and support to schools across the United States.
The Possibility Grant Sweepstakes offers Title 1 K-12 schools an opportunity to win a $10,000 STEM grant that can be used to expand the availability of STEM supplies and technology or to enhance any STEM-related lab. Selected at random out of more than 26,000 entries, Roseland Montessori will use the grant to create a STEM lab that providing opportunities for students to discover, experiment, and learn through real-world experiences.
The Sweepstakes builds an exciting pathway to STEM success for K-12 students and schools by supplementing Siemens STEM Day – the Siemens Foundation and Discovery Education partnership program providing more than 160 no-cost, hands-on STEM activities aligned to national teaching standards to help innovate curriculum.
"The Siemens Foundation and Discovery Education connect students to STEM education through innovative and engaging content built for any classroom," said David Etzwiler, Chief Executive Officer, Siemens Foundation. "We created the Possibility Grant to showcase the possibilities of STEM education, particularly for underserved students. Through the Possibility Grant Sweepstakes, we're enabling Title 1 schools, like Roseland Montessori, to better serve more students."
"We know that equity of access to dynamic learning tools is critical to empower students to explore their world and build their dreams," said Lori McFarling, President of Corporate & Community Partnerships at Discovery Education. "The Siemens Foundation has a history steeped in supporting STEM achievement for all students. We're proud to work in partnership with them at this critical time to ignite curiosity amongst our youngest learners and to foster their continued STEM exploration to so that they have every opportunity to become the next generation of STEM solution-seekers."
This is the fourth year of the Possibility Grant Sweepstakes. Previous winning schools include: Sugar Hill Elementary School of Hall County School District in Gainesville, GA; Fort White Elementary School of Columbia County School District in Fort White, FL; and Lithonia High School of DeKalb County School District in Lithonia, GA.
Learn more about the Possibility Grant Sweepstakes and Siemens STEM Day at SiemensSTEMDay.com and within Discovery Education Experience.
###
About the Siemens Foundation
The Siemens Foundation has invested more than $122 million in the United States to advance workforce development and education initiatives in science, technology, engineering and math. The Siemens Foundation's mission is inspired by the culture of innovation, research and continuous learning that is the hallmark of Siemens' companies. Together, the programs at the Siemens Foundation are closing the opportunity gap for young people in the U.S. when it comes to STEM careers and igniting and sustaining today's STEM workforce and tomorrow's scientists and engineers. For further information, visit http://www.siemens-foundation.org/ or follow @sfoundation.
About Discovery Education
Discovery Education is the global leader in standards-aligned digital curriculum resources, engaging content, and professional learning for K-12 classrooms. Through its award-winning digital textbooks, multimedia resources, and the largest professional learning network of its kind, Discovery Education is transforming teaching and learning, creating immersive STEM experiences, and improving academic achievement around the globe. Discovery Education currently serves approximately 4.5 million educators and 45 million students worldwide, and its resources are accessed in over 140 countries and territories. Inspired by the global media company Discovery, Inc., Discovery Education partners with districts, states, and like-minded organizations to empower teachers with customized solutions that support the success of all learners. Explore the future of education at www.discoveryeducation.com.
Contacts
Caroline Cassidy | Siemens USA | caroline.cassidy@siemens.com
Grace Maliska | Discovery Education | gmaliska@discoveryed.com