Siemens Foundation and Discovery Education Announce Five Recipients of STEM Grant Totaling $25,000
Siemens Foundation and Discovery Education Announce Five Recipients of STEM Grant Totaling $25,000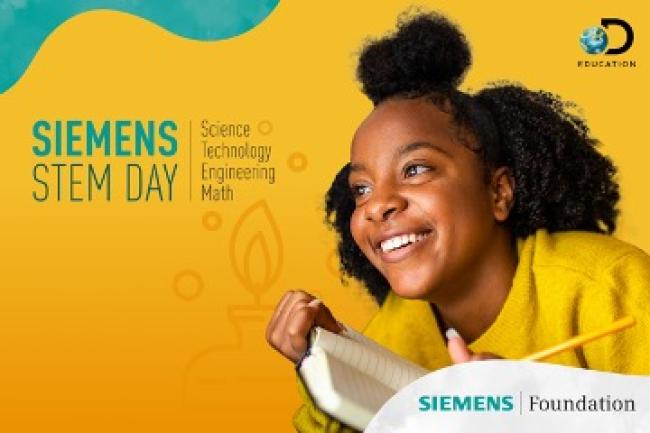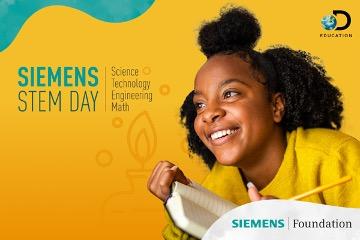 Wednesday, July 20, 2022 - 9:05am
SILVER SPRING, Md., July 20, 2022 /3BL Media/ - Five schools across the United States have been selected to receive a $5,000 grant each for STEM technology through the 2022 Possibility Grant Sweepstakes. Created by the Siemens Foundation – a leader in advancing STEM workforce development and education initiatives – in partnership with Discovery Education, the Possibility Grant Sweepstakes inspires the next generation of STEM leaders by providing critical resources and support to schools. Through its partnership with Discovery Education, the Siemens Foundation is providing no-cost standards-aligned digital curriculum resources, engaging content, and professional learning for K-12 classrooms.
Now in the seventh and final year, the 2022 Possibility Grant Sweepstakes puts critical STEM supplies and technology in reach of all schools. Out of more than 10,000 submissions, the five 2022 Sweepstakes recipients each receiving a $5,000.00 grant are:
Hamilton Elementary School, Colquitt County School District in Hartsfield, GA
Verndale Public School, Verndale Public School District in Verndale, MN
Van Buren Elementary School, Van Buren Local School District in Van Buren, OH
Gauger-Cobbs Middle School, Christina School District in Newark, DE
Springs Valley Elementary School, Springs Valley Community Schools in French Lick, IN
"The educators and students at Hamilton Elementary School are thrilled to receive this STEM support," said Principal Krista Harrell of Hamilton Elementary School. "With the Possibility Grant Sweepstakes, our students will have the opportunity to participate in the powerful STEM learning experiences that will help improve their chances for future success."
Previous winning schools include Deer Park Middle School, Charleston County School District in Charleston, SC; Breckenridge Elementary School, Breckenridge Independent School District 846 in Breckenridge, MN; Spring View Elementary School, Keya Paha County School District in Springview, NE; Robert Frost Middle School, Los Angeles Unified School District – Local District Northeast in Granada Hills, CA; and Level up Academy, Enterprise City School District in White Bear Lake, MN.
"Over the past seven years, Siemens STEM Day has empowered schools to pursue STEM dreams through both the powerful array of digital resources and the Possibility Grant Sweepstakes. At the Siemens Foundation, we are proud to have supported equity in education alongside Discovery Education by empowering K-12 STEM leaders," said David Etzwiler, CEO, Siemens Foundation. "Congratulations to the recipients of the 2022 Possibility Grant Sweepstakes – the students involved will undoubtedly help build a more equitable and sustainable world through STEM."
"Discovery Education and Siemens Foundation helped educators acquire and use high-quality STEM resources that ultimately help close the opportunity gap for students," said Beth Meyer, Vice President of Social Impact at Discovery Education. "We are proud to empower educators and students with STEM resources to help inspire the STEM leaders of tomorrow."
The Sweepstakes builds upon Siemens STEM Day — programming that provides more than 185+ hands-on STEM activities aligned to national teaching standards to help innovate curriculum. Learn more about the Siemens STEM Day digital content that is generously supported by the Siemens Foundation and available within Discovery Education's K-12 learning platform on the Social Impact channel.
For more information about Discovery Education's award-winning digital resources and professional learning services, visit www.discoveryeducation.com, and stay connected with Discovery Education on social media through Twitter and LinkedIn.
###
About The Siemens Foundation
The Siemens Foundation has invested more than $138 million to advance workforce development, education, and health equity initiatives in the United States, and is committed to economic, social, and racial justice for all. Learn more at siemens-foundation.org.
About Discovery Education
Discovery Education is the worldwide edtech leader whose state-of-the-art digital platform supports learning wherever it takes place. Through its award-winning multimedia content, instructional supports, and innovative classroom tools, Discovery Education helps educators deliver equitable learning experiences engaging all students and supporting higher academic achievement on a global scale. Discovery Education serves approximately 4.5 million educators and 45 million students worldwide, and its resources are accessed in over 100 countries and territories. Inspired by the global media company Discovery, Inc., Discovery Education partners with districts, states, and trusted organizations to empower teachers with leading edtech solutions that support the success of all learners. Explore the future of education at www.discoveryeducation.com.
Contacts
Caroline Cassidy
Siemens USA
Email: caroline.cassidy@siemens.com
Grace Maliska
Discovery Education
Email: gmaliska@discoveryed.com