Shop Local? Why Healthy Soil Matters
By Laura K. Wise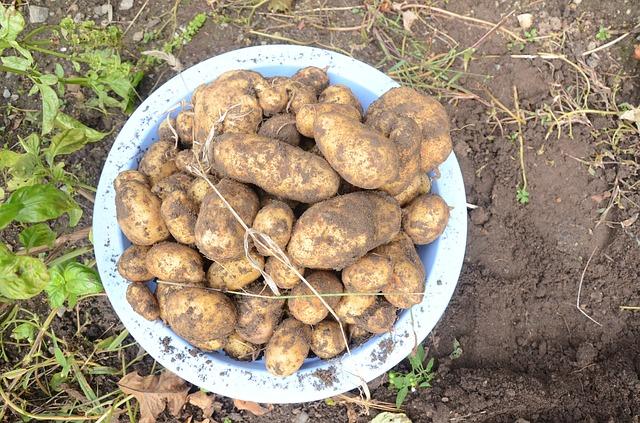 Originally published on TriplePundit
If you live in a large city, you likely have the luxury to head to the grocery store or farmer's market of your choice to buy produce. Whether you need sweet potatoes for your holiday yams recipe or kale to prepare meals for the upcoming work week, you rely on the fact that the items that you want are there waiting. It can be easy to forget how robust the global agriculture industry is that grows the food that we've become accustomed to buying on demand. However, every year on December 5 we observe World Soil Day (WSD), a day meant to raise awareness about the importance of healthy soil as well as a day to advocate for the sustainable management of soil resources. At its essence, this day celebrates the life-giving power of food.
WSD was conceived by the International Union of Soil Sciences (IUSS) back in 2002. IUSS understood that soil health is critical to the wellbeing of society. So they created a resolution, to designate a day dedicated to the health of soils across the world, and this resolution was brought to the Food & Agriculture Organization of the United Nations (FAO). At the FAO Conference in June 2013, WSD was unanimously endorsed and a motion was put forward for its official adoption at the 68th UN General Assembly. In December 2013 the UN General Assembly passed the motion and designated December 5, 2014, as the first official World Soil Day.
Here in the United States, the Soil Health Partnership (SHP), a National Corn Growers of America (NCGA) initiative, is one of the organizations spearheading the movement around soil. The SHP is identifying, testing and measuring management practices to improve soil health, which in turn benefits farmers' operations.
TriplePundit spoke with Nick Goeser, Director of Soil Health and Sustainability for NCGA, about the SHP.
"In this farmer-led program, we set out to better understand the links between soil health, crop yield, economic profitability and return on investment for farmers, and the environmental outcomes that impact our production systems from day to day."
The central question of the SHP is "How do these all fit together through a system that works directly with farmers?"
The SHP isn't sustained by NCGA alone. There are a number of other organizations who have a stake in their work, most notably, Monsanto. Having faced criticism over the years as the GMO conversation poured into public consciousness, the company has been a main driver of the SHP since its inception in 2014.
Goeser describes how Monsanto's help and guidance have supported the project: "Monsanto has been a substantial partner in the program to help us drive ahead, to help us understand novel approaches that could return value directly to our farmers, through adopting the same agricultural practices for conservation benefits."
In 2016, the SHP was awarded a conservation innovation grant through the National Resources Conservation Service. "They've helped up to think in new ways and bring technology to the table throughout the system of farms," Goeser said.
As technology continues to disrupt industries, it's creating new opportunities in agriculture as well. "It's an incredibly exciting time," Goeser enthusiastically remarks. "If we are focusing on the U.S. agricultural system we have incredible technology and it's constantly getting better. The tools, services and programs being offered to our farmers — that they are actually utilizing at a farm level — are incredible." The result is "better management of farms as businesses so that we can better understand these interactions between environmental improvements and enhancements, our crop productions systems and our investments in our soil."
And then there's the food; we can't forget about the food. This entire initiative points back to the important business of sustaining the growth and production of the food that we eat every day.
So on December 5, why should anyone care about WSD? Goeser said it best:
If you eat, you should probably be interested in soil. The vast majority of food that we have on this planet, that comes to each one of our dinner tables, is produced in one soil type or another throughout this country, throughout this world. There is a very direct connection between every living person on this planet to soil. Sustaining those soils, and helping them to thrive year after year is essential to that stable food supply that allows us to eat our meals and our snacks and everything that keeps us going.
Now that's food for thought. Happy World Soil Day!