Shifting Power Through Authentic Corporate Community Engagement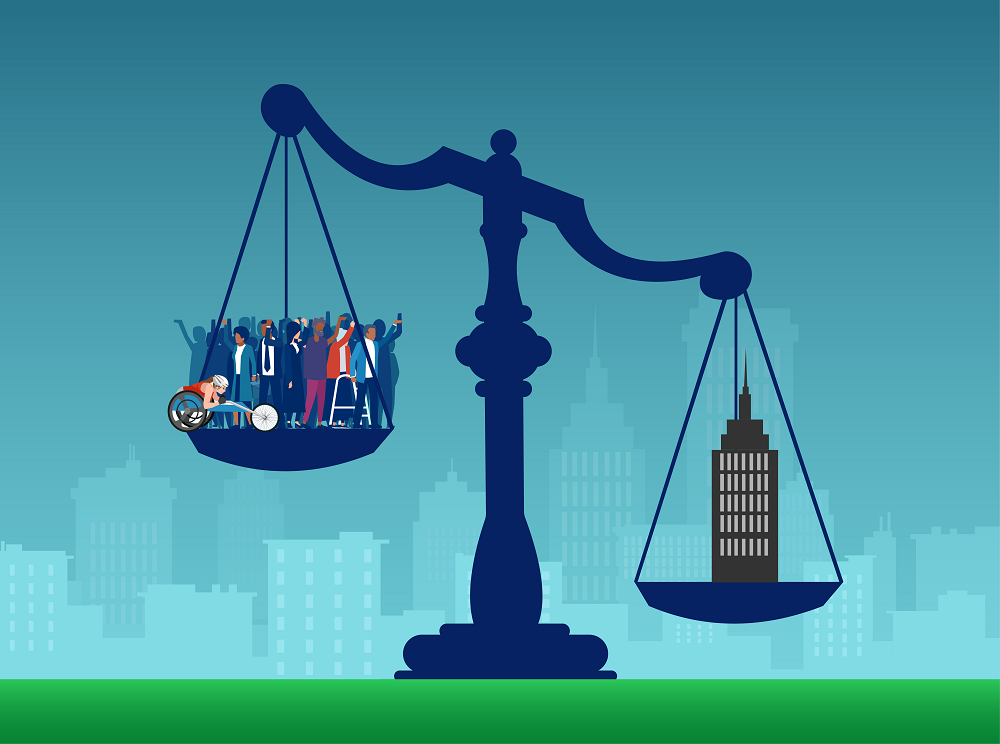 In most corporate-community relationships, power is imbalanced to the company
Shifting Power Through Authentic Corporate Community Engagement
Shifting power is critical to reshaping the traditional corporate-community relationship dynamic. In part 2 of our blog series on community engagement, we share 5 lessons based on our work with companies rethinking community engagement to advance equity.
Envision a scale depicting the power held by communities on one side and the power held by a company on the other. Currently, in most corporate-community relationships, that scale is grossly imbalanced to the side of the company. Balancing the scale and increasing equity requires the transferring and building of power by those who currently hold it to those who do not.
Read Shifting Power Through Authentic Corporate Community Engagement to learn about 5 ways corporations can shift power as they develop and navigate relationships with communities in order to create sustainable social change and to move us to a world where life outcomes are not predicted by an individual's or group's identity.
About FSG
FSG is a mission-driven consulting firm supporting leaders in creating large-scale, lasting social change. Through customized consulting services, innovative thought leadership, and support for learning communities, we help foundations, businesses, nonprofits, and governments around the world accelerate progress by reimagining social change. Learn more at www.fsg.org.